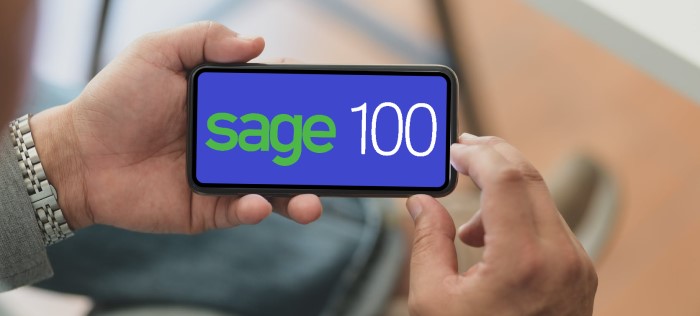 Sage 100 (now Sage 100cloud, and formerly MAS 90/MAS 200) is built around a robust core accounting software platform; however, the right integrations and add-on solutions will extend your ERP's vertical functionality beyond basic financials and give you a true end-to-end enterprise system. As a top Sage partner, SWK Technologies will help you discover and implement the right modules and external solutions that will empower you to capture the best value from your Sage ERP investment.
A diverse ecosystem of independent software vendors (ISVs) and service providers allows Sage 100cloud (formerly Sage 100c) users to choose from a wide variety of enhancements. This includes SWK, as we provide custom development and hand-crafted solutions built for your needs that cover areas such as cybersecurity, application and infrastructure hosting, human capital management (HCM) and business technology consulting. With access to the same education and programming tools as Sage's own developers and deep familiarity with the product's software architecture, SWK will ensure that your Sage 100 technology stack is optimized for true ROI.
Here are the top 12 Sage 100 integrations and external solutions to augment your implementation:
1. Hosting Sage ERP Applications in the Cloud
SWK's application and infrastructure hosting solutions comprise our comprehensive and secure cloud service, which allows you to load your software and IT assets from a protected digital environment. SWK's team of engineers will manage the hardware and network maintenance, while your critical data remains under your control. The world's first Smart SOC (security operations center) will also be supervising the cybersecurity of your application environment, watching for hacker footprints and ensuring that no trace of malware will spread within your system.
Sage 100 users can shed the burden of server upkeep and expensive upgrades by hosting their ERP in the cloud, as SWK customer Icon Foods did. An Oregon-based food additive manufacturer, Icon Foods realized while migrating to Sage 100cloud from QuickBooks that they would need to invest in new hardware to fully handle the implementation. Icon decided to adopt a hybrid cloud infrastructure that allows them to leverage both existing onsite resources and SWK's remote servers.
2. AvidXchange AP Automation Software
AvidXchange is an accounts payable (AP) and payment automation solution delivered as SaaS (Software-as-a-Service). When integrated with Sage 100cloud, users can take advantage of the modern ERP's cloud connectivity to quickly and seamlessly implement this application. SWK has also developed our own customized AP integration for Sage 100 and AvidXchange, which enhances the purchase order and transaction capabilities in both and enables users to process complex related procedures much more easily.
3. Avalara Sales Tax Automation Software for Economic Nexus
The universal implementation of economic nexus laws and the rise of ecommerce in COVID-19 and the new normal have compounded your business's tax filing obligations. Avalara, another SaaS solution, allows Sage 100 users to automate their sales tax processes seamlessly within their ERP. Consolidating these accounting operations within the same database as your enterprise software enables you to reconcile various individual tax reporting requirements and identify potential audit risks much faster than handling these processes manually.
4. Sage 100 Production Management
On May 14, 2019, Sage released the Production Management module, the replacement for the legacy Sage 100 Work Order. Developed in conjunction with Scanco, this new extension vastly improves upon its predecessor's functionality, with over 70 enhancements including delivering SQL compatibility, dual grids, expanded budgeting, one-click purchase orders, and much more.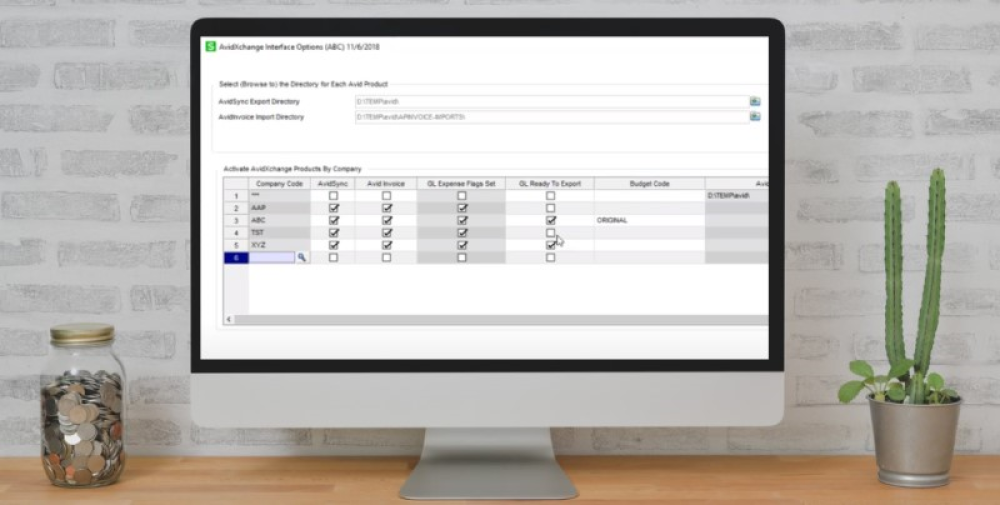 5. Scanco Barcoding and Inventory Management Software
Scanco, also an SWK partner, leveraged their own deep familiarity with Sage 100cloud's manufacturing capabilities to help develop Production Management, gained from firsthand experience with Sage solutions. Scanco's barcoding and inventory management software provides expanded multi-bin and warehousing functionality for Sage ERP users. Integrating these barcode scanning and WMS solution allows Sage 100 users to capture full, real-time visibility into their supply chain from production to distribution.
6. StarShip Shipping Software for Sage ERP
StarShip shipping software for Sage 100 helps you consolidate all the disparate inventory and transportation siloes that hold back your distribution. Optimize ROI on your shipments by centralizing data points within a single user interface, without having to go back and forth between applications. StarShip captures the right data directly from your Sage ERP, giving you access to comprehensive downstream supply chain visibility.
7.  Budget Maestro Budgeting and Planning Software
Budget Maestro by Centage is a scalable, on-premise software solution for budgeting and forecasting automation, with customizable financial dashboards and analytics built for SMBs and midmarket companies. When integrated with your Sage 100 ERP, Budget Maestro allows you to cut down your budget capture and reporting time to days instead of weeks or months, and builds cash flow statements based on preprogrammed models. Get a more accurate and deeper dive into your accounting, without having to rely on manual entry across multiple spreadsheets.
8. Sage HRMS and HCM Consulting by SWK
SWK offers multiple human resource management systems available for integration with your ERP (ADP, Workforce Go!, Ascentis), but for Sage 100 owners looking to remain in the ecosystem, Sage HRMS is a go-to choice. Built from the legacy Sage Abra, the customizable HRMS solution allows for easier data migration to your Sage ERP when working with a knowledgeable partner such as SWK Technologies. With software End of Life (EOL) for Abra fast approaching, users still stuck on the outdated version should consider making the move to Sage HRMS ASAP with SWK's help.
For those unsure if another Sage application is the best fit, or even if they want to migrate at all, SWK can still help. Our human capital management (HCM) technology consulting service delivers guidance and direction to help you choose the HR software that captures the best value for your ROI. By taking advantage of a free human resource and payroll technology assessment, your business will be better equipped to make the right choice for your Sage 100 HR system.
9. MAPADOC EDI for Sage 100
MAPADOC is a proprietary EDI (electronic data interchange) solution that enables your business to exchange e-documents with your trading partners and retailers while avoiding chargebacks. EDI compliance requires both software compatibility and being able to keep up with changes to data, which MAPADOC fulfills for Sage 100 users by seamlessly integrating with your solution. Designed in the same programming language as your Sage ERP, MAPADOC effortlessly sends the correct documentation to your partners without requiring extra manual entry in your Sage software.
10. CIMCloud CRM and Ecommerce Integration
CIMCloud by Website Pipeline is the first ever customer interaction management (CIM) platform in the cloud, and combines the functionality of both customer relationship management (CRM) and digital commerce portals. Built for B2B companies, the CIMCloud CRM and ecommerce integration for Sage 100 allows you to take control of your value chain in the web in real-time. Capture and quickly process transaction data from your online portals to your ERP, letting your customers interact with their orders seamlessly and without the hassle of disconnected systems.
11. Fraxion Procurement and Spend Management Software
Take full control of your purchasing data in your Sage 100cloud solution when you implement Fraxion procurement software. Fraxion is a Sage Gold Development Partner, allowing the application to be integrated seamlessly with your Sage 100 General Ledger module. This integration pulls the procurement data directly from your ERP, consolidating your spend management within a single easy to use interface.
12. Anytime Collect Accounts Receivable Software
Anytime Collect is an accounts receivable (AR) automation solution that streamlines credit collections and cashflow forecasting. Integrating your Sage 100cloud system with AR automation software lets you migrate your collections away from manual paper entries, making your accounts receivable paperless. Digitally transform your finances with Anytime Collect and enable your collectors to work from home seamlessly in the new normal, while dramatically reducing your DSO (days sales outstanding) leveraging the cloud.
Discover the Best Sage 100 Integrations for Your Business
Sage 100 and Sage 100cloud are flexible, scalable ERP solutions for SMBs and midmarket companies that can deliver extensive capabilities with right integrations. SWK will help you determine which add-on modules or external applications will provide the best value for your existing processes.
Contact SWK Technologies today and let us know what type of functionality you are looking to add for your Sage 100 ERP.
Take a Look at More Sage 100 Integrations and Modules