ACUMATICA RETAIL COMMERCE
Mid-Market & Enterprise Software
Acumatica Retail and Ecommerce Software
The Acumatica Retail Commerce Edition empowers you to build a comprehensive ecommerce and omnichannel technology stack, with native integrations to both core Fulfillment, CRM, Financial, Order and Inventory management modules as well as market-leading digital storefront and point of sale (POS) third-party systems such as BigCommerce and Shopify. This cloud ERP consolidates workflows from every stage of your product lifecycle and customer journey into a much more manageable view, powered by intuitive dashboards that deliver mission-critical data sets condensed on a single screen. With mobile device capabilities for Android and iOS, the Acumatica solution for retailers grants your business the flexibility and visibility you need to match an evolving landscape, keeping up with the digitization of commerce.
SWK's Ecommerce integration services will help you build the retail technology stack that provides the best value return for your circumstances and needs, customizing your software ecosystem around Acumatica Retail Commerce Edition to deliver seamless integration with your storefront and POS applications. SWK will empower you to position your business for success in the era of digital transformation and maximize your ROI on your omnichannel operations.
Acumatica Retail and Ecommerce Integrations
Integrate the Acumatica Retail Commerce Edition with any other publisher module as well third-party solutions like BigCommerce to build the technology stack that returns the best ROI for you. Connect your entire order lifecycle and digital storefront through your ERP and leverage real-time website automation and inventory management. Ensure your business operates smoothly from end to end with an inclusive cloud application suite that bridges the gap between all parts of your organization.
Acumatica Retail ERP Integrations


Pacejet integrates with your ERP to transform your enterprise software into a true shipping solution with freight, parcel, LTL and 3PL capabilities and multi-carrier connectivity.
Learn More


ShipStation helps ecommerce retailers import, organize, process, and ship orders efficiently from any web browser (including iOS and Android mobile devices) no matter their size.
Learn More


BigCommerce is a leading ecommerce platform hosted in the cloud, and when integrated with your ERP will allow you to connect your digital storefront with your accounting, inventory and CRM data seamlessly.
Learn More

CIMCloud by Website Pipeline is the first Customer Interaction Management (CIM) platform that combines ecommerce functionality with back office CRM features to give your business a 360-degree view of your customer journey.
Learn More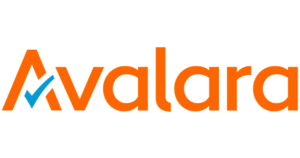 Avalara's cloud-based sales tax software is the fastest, easiest, most accurate and affordable way to calculate sales and use tax, manage exemption certificates, file returns, and remit payments across North America and beyond. Leveraging the flexibility of SaaS allows you to automate your tax reporting requirements and manage the tax burden one very transaction in real-time. Partner with SWK Technologies and Avalara to deploy the most efficient tax automation solution for your Acumatica ERP.
Learn More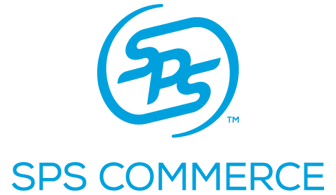 The SPS Commerce cloud-based Electronic Data Interchange (EDI) service integrates with your ERP and enables your organization to satisfy its trading partners' requirements for electronic purchase orders, Advanced Ship Notices (ASNs), invoices, and more. Powered by MAPADOC, SPS Fulfillment has helped tens of thousands of customers handle complex fulfillment requirements for multiple retail trading partners and across multiple channels, including brick and mortar, ecommerce and marketplace.
Learn More