Mid-Market & Enterprise Software
---
ACUMATICA RETAIL COMMERCE
Acumatica Retail and Ecommerce Software
The Acumatica Retail Commerce Edition empowers you to build a comprehensive ecommerce and omnichannel technology stack, with native integrations to both core Fulfillment, CRM, Financial, Order and Inventory management modules as well as market-leading digital storefront and point of sale (POS) third-party systems such as BigCommerce and Shopify. This cloud ERP consolidates workflows from every stage of your product lifecycle and customer journey into a much more manageable view, powered by intuitive dashboards that deliver mission-critical data sets condensed on a single screen. With mobile device capabilities for Android and iOS, the Acumatica solution for retailers grants your business the flexibility and visibility you need to match an evolving landscape, keeping up with the digitization of commerce.
SWK's Ecommerce integration services will help you build the retail technology stack that provides the best value return for your circumstances and needs, customizing your software ecosystem around Acumatica Retail Commerce Edition to deliver seamless integration with your storefront and POS applications. SWK will empower you to position your business for success in the era of digital transformation and maximize your ROI on your omnichannel operations.
INVENTORY MANAGEMENT

The Inventory Management module helps control system-wide inventory so you can efficiently manage your distribution process without losing track of costs.

Inventory Replenishment: Define min and max order quantities, reorder points, seasonality, lead times, safety stock, and forecast models to calculate replenishment.

Multiple Warehouses: Setup and manage multiple warehouse locations with stocking locations defined by aisle, row, rack, slot, and bin. Define location defaults for receiving, returns, shipping, and drop-shipment transactions. Prioritize pick locations by item and by the warehouse.

Valuation Methods: Value inventory using standard cost, moving average, FIFO, and item-specific methods. Select a different valuation method for each inventory item.

Perishable Inventory and Lot/Serial Traceability: Use shelf life and expiration dates to manage perishable inventory with FEFO picking. Capture and create lot and serial numbers for traceable inventory.
FINANCIAL MANAGEMENT

Implementing Acumatica Financial Management allows you to completely modernize your bookkeeping and streamline finance operations to generate value instead of draining it.

General Ledger: The General Ledger (GL) is the central repository for your financial information that includes your chart of accounts, financial periods, ledgers, allocations, and more.

Accounts Receivable: The Accounts Receivable (AR) module is used to enter customer invoices, send customer statements, collect and apply payments, verify customer balances, track sales commissions, and deliver customer reports.

Accounts Payable: The Accounts Payable (AP) module is used to track vendor invoices, automate payment processing, predict cash requirements, track vendor balances, manage available discounts, and deliver vendor reports.

Employee Portal: The Employee Portal (EP) module allows companies to automate the process of entering timesheets, submitted expense claims, and assigning work.

Velixo Excel Reporting Integration: Velixo is a unique tool available only to Acumatica users that seamlessly connects your ERP with your Microsoft Excel spreadsheets. With this integration, you are able to pull up data straight from your enterprise software and populate it in Excel.
ORDER MANAGEMENT

Acumatica Order Management help you you to create sales quotes, sales orders, purchase orders and more with data extracted directly from your manufacturing, inventory and warehouse operations.

Sales Order Management: Order processing software from Acumatica lets you manage sales activities centrally. You can enter quotes, fulfill sales orders, track prices, apply discounts, and check available inventory.

Automated Requisitioning: Automate the entire requisitioning process, including collecting orders, collecting supplier bids, sending and approving quotes, issuing purchase orders, and receiving goods. Authorize users to select from your catalog, limit requests to specific goods, or enter descriptions.

Multilevel Approval: Create approval rules for order types, vendor information, order amount, and other order-specific information. Control release through a preset approval process.

Vendor Selection and Performance Analysis: Upload vendor price lists with product descriptions, prices, and delivery times. Update costs, quantities, and lead times each time you receive goods. Retain statistical information on vendor performance.
BUSINESS INTELLIGENCE AND REPORTING

Acumatica's business intelligence and analytics resources give you access to a centralized view of your disparate silos. Extract raw information from your ERP and transform it into reporting with actionable data that empowers you to make informed decisions.

Branding: Customize reports with your branding and images, including full control over fonts and placement of information.

Templates: Easily create report templates by saving report parameters as a template and immediately populating reports with the template's parameters.

Ad Hoc Filters: Apply ad hoc filters to entry forms and report forms to display only the data you need at that moment.

Reusable Filters: Leverage reusable filters to create and apply complex filters and save them for future use.
Acumatica BigCommerce & Shopify Connector

The Acumatica Retail-Commerce Edition consolidates the Inventory Management, Financial Management, Order Management and Point of Sale (POS) modules as well as the native connectors for both BigCommerce and Shopify within a unified suite. This combined platform provides an end-to-end ecommerce solution that captures visibility into every stage of your extended value chain, granting you the insight you need to fulfill each and every digital order.

Real-time Bidirectional Data: Transmit data bidirectionally between your BigCommerce or Shopify front-end and Acumatica back-office software as orders are placed, and your financials are updated. Import in-store sales transactions from Shopify POS.

Product Information Sync: Display real-time product information, including title, description, category, price, images, and metadata. Import fraud data from Shopify to flag high-risk transactions.

Synchronize Online and Offline: Orders Online and offline orders are automatically synchronized between your BigCommerce or Shopify site and Acumatica.

Synchronization of Shipments: During the shipment synchronization with BigCommerce or Shopify, a separate shipment and tracking number are created in the online store for each box in the shipment.
ACUMATICA POINT OF SALE

Acumatica point of sale empowers you to manage POS transactions with a mobile-friendly, touch screen compatible application with connectivity to cash registers, barcode scanners, receipt printers, and credit card terminals.

Rapid Order Entry: Define default settings by device, copy historical orders, and use barcode scanners to expedite order creation. Automatically apply customer-specific pricing and discounts.

Barcode Scanning: Automate order entry with barcode scanning. Increase item quantities for each scan, add items to orders based on the inventory SKU or alternate item identification number, and capture lot and serial information for items on the order.

Cash Register: Easily connect to cash registers with automated drawer opening after each cash transaction. Reconcile drawers with end-of-day or end-of-shift register receipts and reports.

Real-Time Inventory: Access real-time inventory availability across retail store and warehouse locations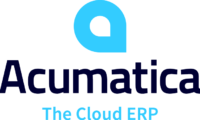 Acumatica Retail and Ecommerce Integrations
Integrate the Acumatica Retail Commerce Edition with any other publisher module as well third-party solutions like BigCommerce to build the technology stack that returns the best ROI for you. Connect your entire order lifecycle and digital storefront through your ERP and leverage real-time website automation and inventory management. Ensure your business operates smoothly from end to end with an inclusive cloud application suite that bridges the gap between all parts of your organization.
Acumatica Retail ERP Integrations

Shipping: Pacejet integrates with your ERP to transform your enterprise software into a true shipping solution with freight, parcel, LTL and 3PL capabilities and multi-carrier connectivity.

Shipping: ShipStation helps ecommerce retailers import, organize, process, and ship orders efficiently from any web browser (including iOS and Android mobile devices) no matter their size.

Sales Tax: Avalara's cloud-based sales tax software is the fastest, easiest, most accurate and affordable way to calculate sales and use tax, manage exemption certificates, file returns, and remit payments across North America and beyond. Leveraging the flexibility of SaaS allows you to automate your tax reporting requirements and manage the tax burden one very transaction in real-time. Partner with SWK Technologies and Avalara to deploy the most efficient tax automation solution for your Acumatica ERP.

Ecommerce: BigCommerce is a leading ecommerce platform hosted in the cloud, and when integrated with your ERP will allow you to connect your digital storefront with your accounting, inventory and CRM data seamlessly.

Ecommerce: CIMCloud by Website Pipeline is the first Customer Interaction Management (CIM) platform that combines ecommerce functionality with back office CRM features to give your business a 360-degree view of your customer journey.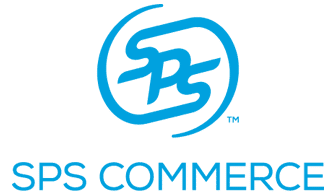 EDI: The SPS Commerce cloud-based Electronic Data Interchange (EDI) service integrates with your ERP and enables your organization to satisfy its trading partners' requirements for electronic purchase orders, Advanced Ship Notices (ASNs), invoices, and more. Powered by MAPADOC, SPS Fulfillment has helped tens of thousands of customers handle complex fulfillment requirements for multiple retail trading partners and across multiple channels, including brick and mortar, ecommerce and marketplace.