Mid-Market & Enterprise Software
---
ACUMATICA PROCESS MANUFACTURING
Acumatica Process Manufacturing & QA Software
The Acumatica Process Manufacturing solution extends the native functionality of your ERP to meet your critical formulation and batch processing needs. Powered by the Quality Management Suite (QMS) and leveraging functionality from the leading Batchmaster software, this application allows manufacturers and processors in Food and Beverage, Cosmetics, Chemicals and similar industries to take complete control over their production and ensure compliance with critical regulations.
QMS enables process manufacturers to create a comprehensive, intuitive and compliant traceability management system that captures end-to-end supply and distribution chain visibility. Track and trace through every stage of a product lifecycle, from raw materials and finished goods, using mobile devices to traceback lot and serial numbers from anywhere, anytime. Apply quality control testing, non-conformance reporting, CAPA controls and more to ensure QA and compliance with your industry regulations.
QUALITY ASSURANCE
BATCH PROCESSING

Batch Production and Optimization: Create and schedule the optimal number of batch jobs required for a product formula and its multiple packaging configurations
Lab & Formulation: Dynamically adjust formulas during both product development and production to meet specified target characteristics
REGULATORY AND STANDARDS COMPLIANCE

Compliance Reporting and Labeling: Keep compliant with industry-specific and federal regulations, lot traceability reports, transactional audit reports, and shipping documentation
Corrective Actions Prevent Actions (CAPA): Manage, automate, assign, and track corrective action activities and provide timely communication to dependent parties
Certificate of Analysis: Report Generate COA and production deviation documents and reports
TRACEABILITY MANAGEMENT
TECHNOLOGY INTEGRATIONS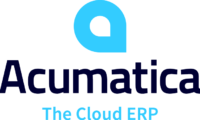 Acumatica Manufacturing Integrations
Integrate the Acumatica Manufacturing Edition with any other publisher module to build the technology stack that returns the best ROI for you. Connect your entire production and distribution chains through your ERP and leverage real-time supply chain automation, compliance traceability, and inventory management. Ensure your business operates smoothly from end to end with an inclusive cloud application suite that bridges the gap between all parts of your organization.
Watch the Acumatica Manufacturing Tour
Quality Management – eWorkplace Integration
Discover more of what Acumatica Process Manufacturing has to offer. The Quality Management Suite leverages decades worth of experience with batch processing needs to transform your cloud ERP's native production capabilities and create a modern traceability management system that enables you to capture real-time visibility into your operations. Streamline your compliance procedures armed with all the benefits of SaaS and the scalable architecture of Acumatica. Download the datasheet to learn more.