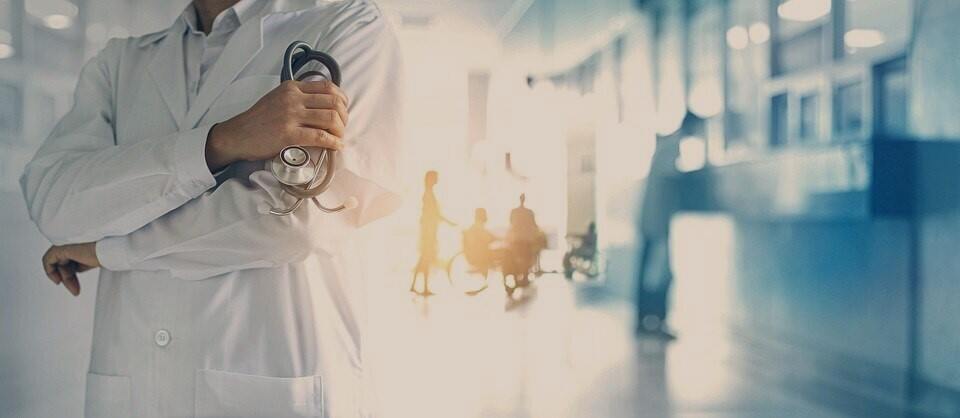 Healthcare
---
Healthcare Accounting Software & IT Services
Healthcare Accounting Software & IT Services
SWK Technologies can provide both best of breed accounting and managed IT services designed for healthcare organizations, tailored to meet your industry's strict regulatory and cybersecurity needs. Our technology solutions and support programs are built to help you overcome these challenges and get the most out of digital transformation in the new age of data. We will empower you to automate your financial reporting, streamline your compliance processes, protect your data and capture a single source of truth for your organization's performance.
Healthcare and medical institutions are beset by increasing risk, between changing regulations, market forces and the lasting impact of a global pandemic that stretched resources thin everywhere. However, your organization can leverage modern technology to get ahead of at least some of these burdens and capture the visibility you need to improve your decision-making. SWK will help your organization transform how you process your data as well as how you protect it, taking the pain away from the digital side and turning it into a strength that enables success.
SAGE INTACCT ACCOUNTING SOFTWARE

Sage Intacct is the AICPA's first and only preferred accounting software, in addition to being certified for HIPPA compliance. These accreditations reflect the well-earned reputation this financial management system has garnered among CPAs for providing flexibility and security for accounting departments around the world. Some of the many benefits this modern, cloud-based bookkeeping solution provides healthcare organizations include:

A secure cloud environment hosted in world-class servers with state-of-the-art protections
Intuitive, role-based dashboards capturing a visualized, top-level overview of KPIs
Multi-entity accounting that supports several locations and currencies, and a simplified Chart of Accounts (COA)
A centralized system for managing and executing payments, approvals, and more
AI-powered GL and timesheet functionality that automates data entry
Robust reporting and media sharing that grants visibility to the right stakeholders at the right time
Cybersecurity & Compliance

SWK's Managed Cloud Services (MCS) division provides proactive cybersecurity solutions that help you keep your data from being exposed, including Compliance as a Service (CaaS) that enables you to stay in line with strict data privacy regulations. By leveraging our toolset and knowledge of hacker footprints, we will ensure your network is protected from malicious activity and that you can maintain compliance. Our data security solutions help regulate secure access for your stored PHI (personal health information) and other valuable digital information.

Other managed IT services and security solutions include:
Backup & Business Continuity

SWK Managed Cloud Services also offers tailored business continuity and disaster recovery (BCDR) services and tools, which includes providing modern, cloud-hosted backup solutions. MCS will help you develop a business continuity plan (BCP) that demonstrates compliance and prevents a ransomware attack from capturing all of your data, with redundancy enabled by a secure cloud backup environment.