PROFESSIONAL SERVICES ERP SOFTWARE
PROFESSIONAL SERVICES PROJECT MANAGEMENT SOFTWARE
DELIGHT YOUR CLIENTS WITH SOFTWARE THAT DELIVERS MORE
Deliver more value to your customers with professional services project management software in the cloud. This flexible ERP solution helps services firms seamlessly connect project activities and billing with company finances, for easy, automated invoice processing and revenue management.
Cloud ERP features comprehensive visibility and automation tools that introduce new avenues of profitability for services firms by providing an intuitive, streamlined experience for executives, employees, and clients – both on the go and at the desk.
To provide services effectively, your company also needs high levels of service you can trust. With SWK Technologies, you can rest assured that you'll have all the service you deserve from skilled, trained professionals who are there for you when you need them – before, during, and after your implementation. That way, you know you'll be there for your clients when they need you.
Learn More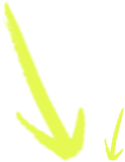 NetSuite Experience? Got It.
Our dedicated NetSuite + Oracle practice team has nearly 30 years of combined experience implementing and customizing NetSuite. With over 20 successful NetSuite implementations and a multitude of customizations not found anywhere else, our NetSuite team has a history of providing invaluable ERP services to our customers.