Professional Services Project Management and ERP Software
Deliver more value to your customers with professional services project management software hosted in the cloud. The right solution will help your firm seamlessly connect project activities and billing with company finances for easy, automated invoice processing and revenue management. Cloud ERP features comprehensive visibility and automation tools that introduce new avenues of profitability for services firms by providing an intuitive, streamlined experience for executives, employees, and clients – both on the go and at the desk.
To provide professional services effectively, your company also needs a high level of service you can trust. With SWK Technologies, you can rest assured that you'll have all the service you deserve from skilled, trained professionals who are there for you when you need them – before, during and after your implementation. That way, you know you'll be there for your clients when they need you.
Whether you need a comprehensive project management system or a standalone project accounting solution to integrate with your existing technology stack, SWK has you covered. Our experienced consultants will help you customize your software to produce seamless workflows and data transfer that allow you to capture the best ROI on your implementation.
Learn More: Project Accounting Datasheet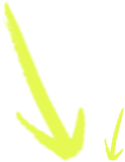 Cloud ERP Experience? We Got It!
Our dedicated Cloud ERP practice team has extensive experience helping customers select, validate, implement, integrate and customize professional services cloud solutions. And our dedicated Cloud ERP customer advocate and account managers make sure our customers get the most out of their Cloud ERP investment.