Sales Tax Automation Software
Make tax compliance easy with Acumatica and Sage Sales Tax automation software by Avalara.
Avalara sales tax software is the fastest, easiest, most accurate and affordable way to calculate sales and use tax, manage exemption certificates, file returns, and remit payments across North America and beyond. Sage Sales Tax is an integration that enables Sage 100 and Sage Intacct users to address their tax compliance challenges by leveraging a powerful connector between their Sage accounting software and sales tax automation system. Partner with SWK Technologies and Avalara to deploy the most efficient tax automation solution for your Acumatica and Sage ERP.
Economic Nexus is transforming the face of interstate commerce in the 21st century. Digital commerce sales now generate a whole host of new tax reporting regulations for your business. The Avalara AvaTax API makes it possible to integrate Avalara with any ecommerce, POS, or accounting software, adding sales tax automation technology to your technology stack and allowing you to seamlessly process full transactions in a single, unified system.
With AvaTax, Sage Sales Tax, Avalara CertCapture and more, Avalara provides the best sales tax integrations for Acumatica and Sage software users. Leveraging the flexibility of Avalara SaaS allows you to automate your tax reporting requirements and manage the tax burden one very transaction in real-time. Thousands of businesses large and small rely on Avalara to make sales tax compliance less taxing.
Hear How Arlen Ness Uses Sage 100 & Avalara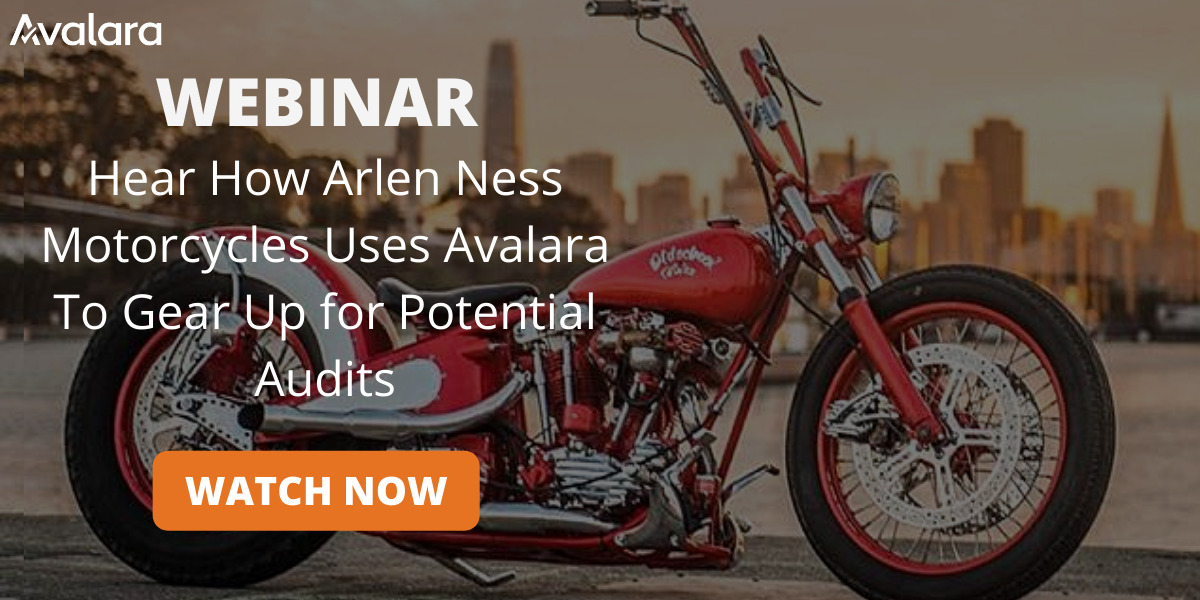 Arlen Ness Enterprises, Inc. is a manufacturer and distributor of custom motorcycle parts based out of California, named after its founder who has been called "the king of customized motorcycles" for the quality of his worker. Today, Arlen Ness Motorcycles is the premier provider of customized motorcycle parts in the US, which means they need a robust ecommerce presence. Avalara was their choice of integration to add sales tax automation to their Sage 100 accounting processes.
Watch our recorded webinar to hear directly from John Kallas, CFO of Arlen Ness Motorcycles, as he talks about how Sage 100 and Avalara improved their tax compliance capabilities. As a manufacturer that also sells direct to consumer, Arlen Ness has a great story to tell about pivoting business during the pandemic, managing exemption certificates, and staying on top of sales tax compliance.
EMPOWR 2019 | Avalara Speaker
Sage Sales Tax for Sage 100
Economic Nexus & the Future of Sales Tax
Acumatica Avalara Integration
6 Steps to Sales & Use Tax Compliance