Great salespeople are vital to the success and sustainability of your enterprise, and exceptional sales personnel can seemingly do the impossible. They would pitch to prospects at 11:00 PM, attend back-to-back-to-back networking events and leap across tall buildings in a single bound to close a deal.
However, those same great salespeople have highly individualized professional methods that help them effectively manage their accounts – and if your CRM can't match their proven techniques, then they're unlikely to use your software efficiently.
SugarCRM offers a fully customizable solution for your sales and customer service teams that augments their current methods while providing you with full visibility into their status. Keep your team on track with: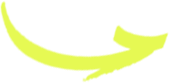 No content was found for the current Channel/Playlist/Videos.