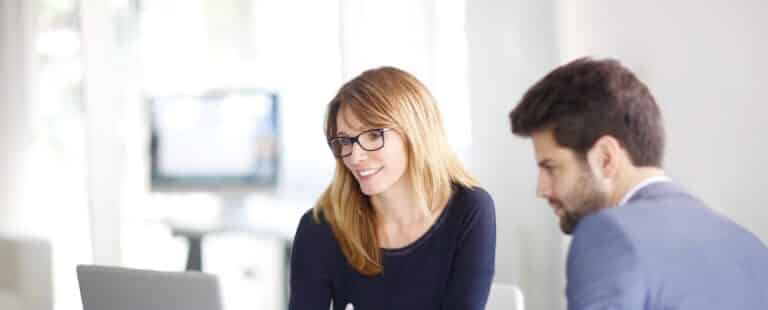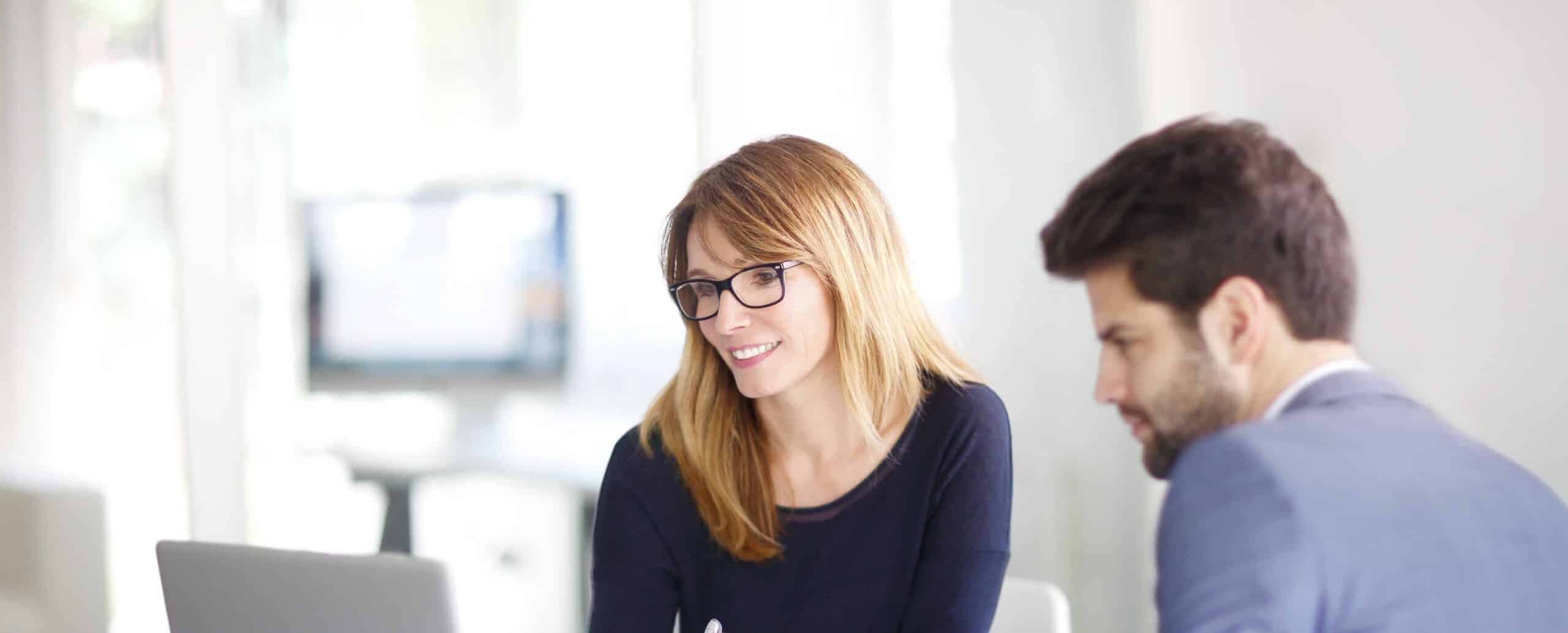 Services
---
Business Technology Guidance & Strategy
It's time to get the most out of your business technology investment. Let the SWK Strategic Technology Advisory Team show you how!
Our Mission
STAT's mission is to help you get the most out of your software and technology investments.
This mission is in support of SWK's overarching mission statement: "SWK delights its customers and partners by providing solutions and expertise that transform their businesses and enable success."
#enablesuccess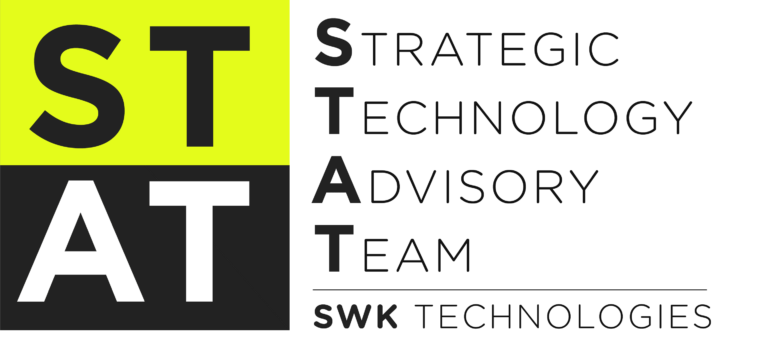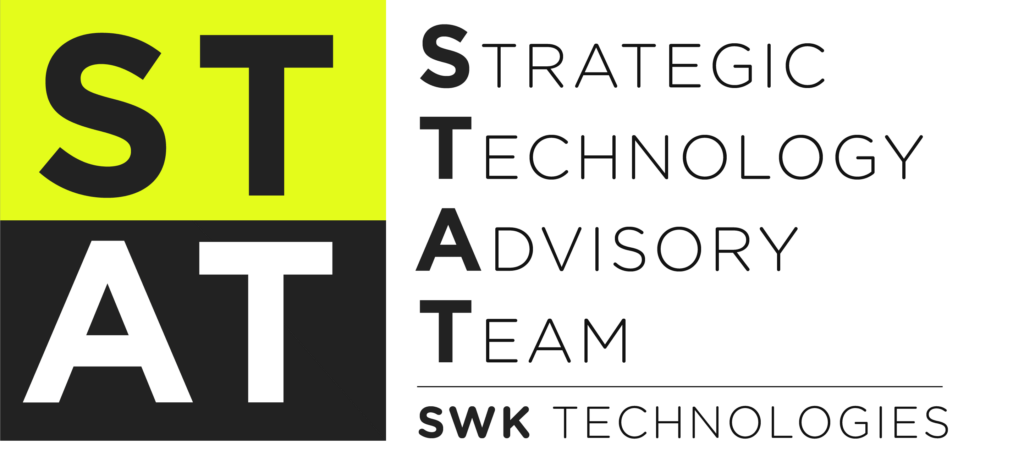 Who we are
We are former business owners who have brought our expertise in software, cloud, and IT infrastructure to SWK to form a nationally-recognized, customer-centric team – STAT! We are all experienced leaders and managers who understand the complexities of operating a business as well as the key role technology plays in automating and streamlining front and back office operations.
What we do
By engaging customers in conversations about how their solutions support their businesses, we identify strengths, weaknesses and opportunities for better value. We don't sell, nor are we consultants. We are advisors who guide you with a technology strategy. STAT meetings are our investment in you.
Let's discuss:
Automating Your Processes – Manual processes are the bane of many companies. They expend employee resources and work hours that could best be used promoting or delivering your products and services. Manual processes come at a high cost and make your organization less competitive. Let us show you how the newest software tools and technology infrastructure best practices combine with your processes to streamline your front and back office operations, so you can cut costs and be more productive and profitable.
Gaining Better Visibility into Your Data and Your Business – Every process and every transaction generate data points that can help you improve your operations, develop more business, and cut costs from redundant and unproductive activities. We can show you how to gain deeper insights into your business.
Ensuring a Sound Technology Foundation – All the tools in the world become irrelevant if your employees can't access them. Whether your company is struggling through a natural disaster, health crisis, or facing a changing environment such as employees working from home, you need both a sound infrastructure to support your operations and a business continuity plan (BCP) in case of the unexpected. Cloud, on-premise, or hybrid, we'll guide you toward the most sensible infrastructure for your business.
After our STAT meeting…
You will learn which technologies to prioritize, and when. You will receive a summary of potential future technology outcomes for your business that can be used to prioritize and implement over time. Further, you'll have a business that will operate more efficiently so you can remain competitive and achieve your goals.
A Fresh Perspective on Your Business — We will have shared what we're seeing across thousands of other companies so you have some benchmarks and best practices so you'll have a fresh perspective on your business and the viability of your technologies to support and drive your objectives.
Technology Prioritization and Roadmap — We'll help you prioritize your technology next steps in a way that makes sense for today and tomorrow, and we'll create a summary of findings and potential recommendations.
Renewed Leadership Capabilities – By prioritizing and mapping your technology path, you can lead your workforce accordingly and set expectations for today and tomorrow in terms of tools and results, and be the business leader you want to be.
A few hours spent ahead of time will help you decide what to invest in and when, save you considerable costs, and help drive you toward your goals in good times and bad. Contact us today.
Meet the STAT Team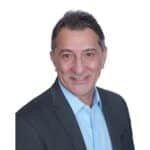 Joe Santoro, Vice President, Business Development – STAT. Former President of Synergy Plus Solutions located in Detroit, MI and Windsor, ON joined SWK in 2017. Joe has extensive experience with Sage 100c, Sage 300c, Sage 500, Sage X3, Dynamics GP, and Netsuite. Since joining SWK, Joe has guided customers in selecting the cloud based solutions with Acumatica, Sage Intacct, Netsuite, and Sage X3 enterprise solutions.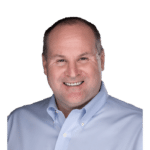 John Shepperson, Senior Vice President Business Development, Enterprise Sales. Formerly partner at Oates and Company, LLC, located in Greensboro, NC, merged with SWK in 2015. John has extensive experience with Sage 100cloud, Sage 500, Sage X3, Intacct, Acumatica and software automation solutions.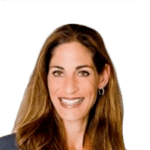 Carla Brown, Vice President of Partners and Alliances. Formerly partner at Information Systems Management (ISM), located in Portland, OR and San Diego, CA, merged with SWK in 2018. Carla has experience with Sage 100cloud, application hosting, human capital management (HCM, aka HR technologies, payroll, etc.) and software automation solutions including A/P and A/R technologies.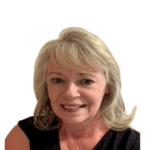 Mary Abdian, Senior Vice President. Former owner of The Macabe Associates, Inc. in Seattle WA, merged with SWK in 2015. Mary has extensive experience with Acumatica, Sage 100cloud, Sage 500 and custom software design and development.
Get the most out of your solutions, during normal and turbulent times, so you can navigate your business to success. Our meetings can be on-site or via video conference. Contact us today.
#EnableSuccess with STAT
---
Get Your Free Strategic Consult
We're offering a complimentary 60- to 90-minute initial strategic consult. The consult may include, but is not limited to, an assessment of:
What's working and what's not working at your company
Resilience in the face of economic peaks and turmoil, as well as other external factors
Imminent workflow changes or growth projections that may not be efficiently supported by your current processes, business management software, or technology infrastructure
Your current systems' status, including modules, add-ons, enhancements, and customizations
The future of your legacy systems — sunsetting, retirement, changes in support
Future technology options — requirements and planning for on-premises vs. SaaS, Cloud or hybrid solutions
Your options for moving to other systems – upgrades, migrations, and new implementations
Areas of current or pending challenges with eCommerce Strategies, Document Management, CRM, Dashboards & Financial Reporting, and others.
To apply for a free consult, fill out this form us and we'll contact you. Want immediate help? Contact Joe Santoro at (973) 556-4345 or STAT@swktech.com.