Scanco: Barcoding & Warehouse Software
Scanco has over 25 years' experience in barcoding automation and cutting-edge warehouse automation software for Sage 100 and Sage X3 ERP. Scanco was built on a dream to automate warehouse management with mobile technology solutions, and to help modernize the supply chain for small and medium businesses.
Warehouse and Inventory Management
Scanco Barcoding and Warehouse Software for Sage 100 and Sage X3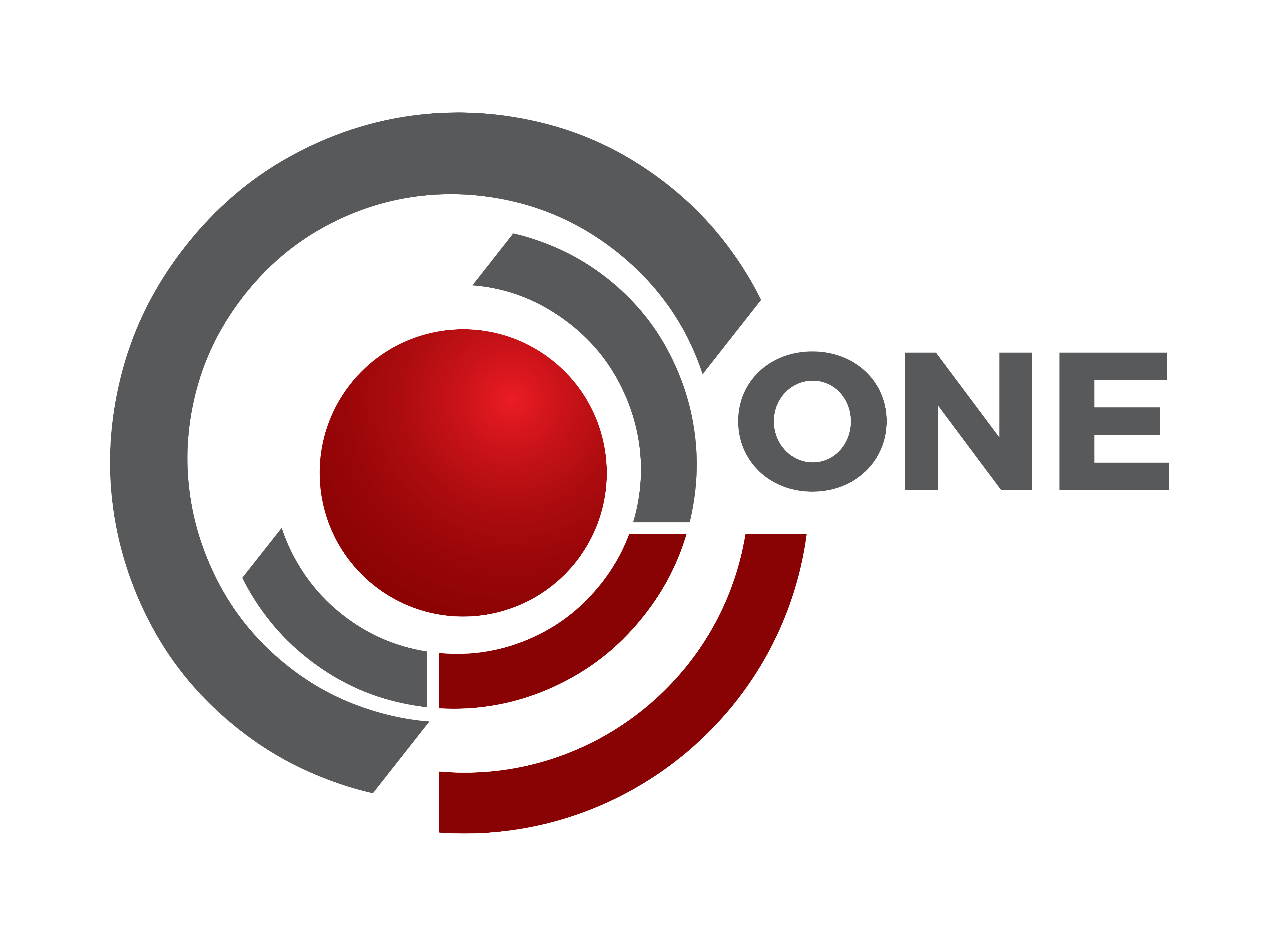 Scanco ONE provides multi-bin and WMS functionality made to integrate seamlessly with Sage 100cloud and Sage X3. This state-of-the-art barcoding solution was designed with the knowledge of 15 years' worth of experience gained working with Sage ERP software, including over 400 successful implementations of Sage systems. This flexible, simple warehouse management solution can be set up quickly and easily, and can be configured for more advanced inventory and warehouse management features. There are also optional Directed Picking and Directed Put Away additions that maintain native Sage 100cloud functionality. Scanco is scalable and compatible with most extended technology solutions, developer enhancements and business management integrations.
Transfer and Rotate Inventory
Radio Frequency, Wireless and Apple iOS Integration
Reserve and Release Inventory
License Plate Pallet and Case Pack Inventory
Warehouse Barcoding Automation Software
Meet the future of Warehouse Management Software for Sage 100 ERP – Warehouse Automation and Mobility.
Designed with more than 26 years of experience in barcoding automation, Scanco Warehouse Automation will forever change the way you work. Manage your warehouse in the cloud on iOS, Android, and Windows. Provide your customers with accurate levels of inventory data they can count on. Increase ship time and decrease errors with devices you have in your pocket, and all with a seamless integration to Sage 100 ERP that only Scanco ONE can offer. Automate your warehouse with the latest in technology and cloud reliability from the leaders in mobile technology solutions.
EMPOWER 2018 | Scanco Interview
Download our handouts on Scanco warehouse and barcoding automation software for Sage 100cloud.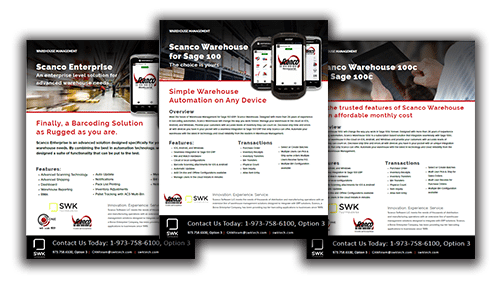 Manufacturing Automation Software
JoScan allows your warehouse, field service or remote teams to capture labor, material, status and time care information and send that data into JobOps for updates.
JoScan is a highly flexible, adaptable barcode data collection solution ideal for manufacturers and is optimized for JobOps.
For: Labor Tracking, Parts Usage, Status Updates, Time Card Tracking
Fast and accurate – can auto sync right into JobOps using Data Collector
Scanning minimizes data entry errors
Live Shop Floor Monitoring
Cost Effective—allows field service or remote installation teams to track inventory used and time spent on jobs
Highly flexible—captures material usage, labor tracking, status change, time card data
Production Management (formerly Work Order) Module & WOScan
Manufacturing Automation provides make-to-order, assemble-to-order, and engineer-to-order manufacturers with a more efficient and effective manufacturing process through Sage 100cloud ERP's Production Management (formerly Work Order) Module. With increased automation and pre-set options, Manufacturing Automation will help minimize user entry and maximize work flow.
Partnering with WOScan, wireless handheld barcoding devices capture WO transaction data on the shop floor in real time, without the need for computer workstations. It prompts for and collects all of the same data you can enter through Work Order Transaction Entry, in a clean, intuitive handheld interface.
Production Management Dashboard
Work Center Dashboard
Outside Processing
Make-To-Order
Auto Generate Purchase Orders from Inventory
Auto Generate Purchase Orders from Work Orders
Purchase Orders from Inventory
Purchase Orders from Work Orders
Scheduling
Warehouse Management with Multi-Bin
Shop Floor Automation & RF Scanning with WOSCAN