WHOLESALE DISTRIBUTION SOFTWARE
From order processing and managing bar coding to product management, SWK can help you do what you do best – serve your customers.
WHOLESALE DISTRIBUTION ERP AND SUPPLY CHAIN MANAGEMENT SOFTWARE
Let's face it, if you're a wholesale distributor, your plate is already full. You require consistent, accurate updates about your operations in order to maximize your deliverables to your customers, and you need them in real-time. In addition to controlling inventory levels, you must streamline your fulfillment and warehouse management processes as well as ensure you comply with packaged goods regulations. On top of that, you must be able to deliver top-notch customer service to your clients.
SWK Technologies is your go-to partner for modernizing your value chain with wholesale distribution software. We help companies working in distribution and warehousing meet their challenges head-on by focusing on dynamic, scalable wholesale software solutions that will bring value to your business now and in the future. From order processing and barcode cataloging to product management and beyond, SWK can help you do what you do best – get those boxes out the door.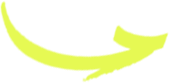 Download our white paper to find out the latest trends in wholesale distribution
Fill out the form to download the white paper!