AVIDXCHANGE™ AP & PAYMENT AUTOMATION
Streamlined accounts payable processes ensure more efficient workflow speeds and decreases the risk of downtime in integral financial junctions. AP automation enables accounting personnel to allocate their input more strategically instead of being consumed with managing repetitive manual tasks. AvidXchange removes the burden on users of physical system maintenance by automating these assignments, as well as many of the additional financial costs that originate from paper usage for AP functions by managing all payments electronically. Time-consuming procedures can be replaced by digital features that use secure web access and cloud computing to connect operators from anywhere in real-time.
The AvidXchange Invoice Service allows you to migrate all of your manually entered on-paper procedures to a centralized electronic platform that is accessible from anywhere at any time. Detailed digital invoices can be tracked from inception to enable precise financial reporting. AvidXchange enables real-time visibility and access to invoice processing through the Web and helps you to achieve better control over your cashflow.
The AvidXchange Payment Processing Service reduces processing costs and enables you to maintain real-time visibility when monitoring your electronic payments. Ready access to supplier banking information and payment procedures, along with customizable approval systems, provide a more streamlined accounting experience.
WHAT IT DOES FOR AP PERSONNEL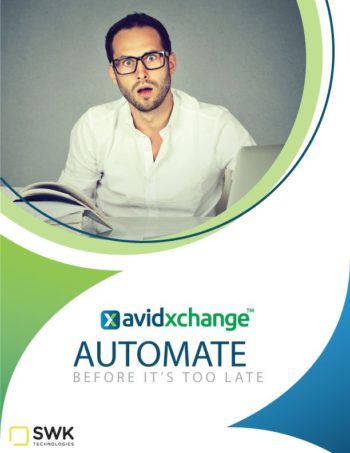 Digital payments are transforming the landscape indefinitely. A majority of American adults are doing their banking online now. Moving from paper invoices and manual processing will not only save you considerable time and money, but will also enable you to interact with your customers much more seamlessly. An automated AP system will fundamentally transform how you do business and bring you into the modern age.
Download our free e-book to learn how you can use automated digital payments to improve your operations.
Download Now