AVIDXCHANGE™

AP and Payment Automation Software


Accounts Payable and Payment Automation Cloud Software
AvidXchange is a cloud-based accounts payable automation software solution that eliminates the burden of manual entry and physical system maintenance from AP personnel. Leveraging payment automation SaaS in a completely digital platform removes the need for paper-based accounting and allows you to migrate to electronic invoicing and bookkeeping. Time-consuming procedures are replaced with automated features accessed through a secure cloud connection that permits managers enhanced permission controls and to execute on approvals in real-time.
Streamlining your accounts payable processes with modern payment automation technology in the cloud ensures more efficient workflows and decreases the risk of downtime at integral financial junctions. AP automation software enables your accounting personnel to allocate their input more strategically, instead of being consumed with managing repetitive manual tasks and physical data entry with pen and paper. With AvidXchange, tedious invoice processing and auditing activities can be cut down to within hours, freeing up your finance operations to focus on duties that actually generate value for your business.
Deploying AP automation as SaaS also allows for easier implementation, with a 45-day installation guarantee by AvidXchange. Accounts payable process automation in the cloud grants you improved visibility into your payments accounting activities and helps you keep close track of your vendor information for fast execution. When integrated with your Sage 100cloud, Sage X3 or Acumatica ERP, this combination will extend the native accounts payable functionality of your enterprise software and let you take advantage of a true AP invoice automation solution.
AvidXchange Helps AP Personnel Save Time, Money and Pain by Automating Accounts Payable Functions
AP Automation for Acumatica and Sage
Expand the accounts payable features in your enterprise system by integrating AvidXchange with your ERP. Enable AP automation for over 150 accounting applications.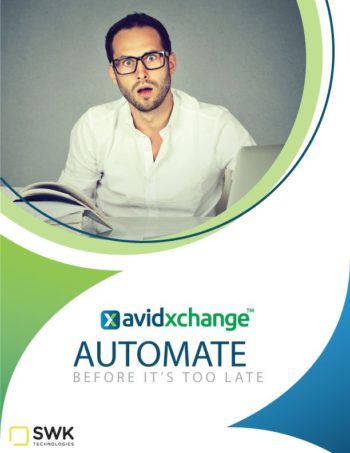 Digital payments are transforming the landscape indefinitely. A majority of American adults are doing their banking online now. Moving from paper invoices and manual processing will not only save you considerable time and money, but will also enable you to interact with your customers much more seamlessly. An automated AP system will fundamentally transform how you do business and bring you into the modern age.
Download our free e-book to learn how you can use automated digital payments to improve your operations.
Download Now