SWK CAREERS
Looking for a great new career? Join the growing SWK Team for the opportunity of a lifetime.
LOOKING FOR A GREAT NEW CAREER?
Join the growing SWK team for the opportunity of a lifetime.
SWK Technologies is a leading provider of ERP and other business software solutions, as well as IT consulting services, with multiple locations throughout the United States.
We recognize that our people are our most important asset and we understand that our growth depends on recruiting qualified people like you. SWK offers excellent compensation and professional development packages which include: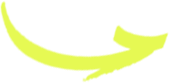 SWK is an Equal Opportunity Employer. All qualified applicants are encouraged to apply, including minorities, women, veterans, and individuals with disabilities.
ERP Implementation Consultant – Acumatica
Senior Developer – Acumatica
ERP Project Manager – Acumatica
Managed Services Project Manager
Solution Architects – Acumatica
Technical Project Manager – Ecommerce Acumatica
Project Coordinator – MCS
ERP Product Manager – Sage 100
Customer Success Manager
If you are interested in applying for any of the positions above please contact [email protected].