Virtualization
Optimize IT Investments with Virtual Desktop, Networks & More
Virtualization experts from SWK Technologies can show you how to simplify your IT infrastructure, lower costs, and improve your system reliability.
Desktop virtualization allows you to transform physical workstations into a digital representation and consolidate the volume on devices and resources that need to be deployed onsite.
By virtualizing your in-house technology, you will be able to access more IT capacity, more memory and more applications than are physically installed on the computers in your office location(s). Virtual servers hosted offsite by SWK Technologies, or in your office, will organize your network, increase your productivity, and save you money on hardware investments.
Virtualization techniques can be applied to many aspects of your business IT, including networks, storage, laptop and server hardware, operating systems and applications. Virtual desktops and software allow you to support distributed teams, including for a hybrid workforce where physical device needs to be limited. Take control of your IT costs and capture a better ROI by implementing virtualized resources with SWK as your service provider.
Virtualization Services
Implementing a virtual infrastructure in your business is a smooth and effortless process, because using your computers will be no different. Once your Virtualization solution is active, you'll enjoy saving money energy, and increased uptime!
SWK Technologies' Virtualization Services Include: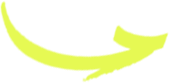 Microsoft Azure & Windows 365 Virtualization Services
As a Microsoft Gold Partner, SWK will also help support your Microsoft virtualized resources, include Azure Virtual Desktop (AVD) and Windows 365 Cloud PC. Let SWK Technologies maintain your Microsoft technology stack from the ground up and deliver our award-winning managed IT services to your virtual infrastructure.