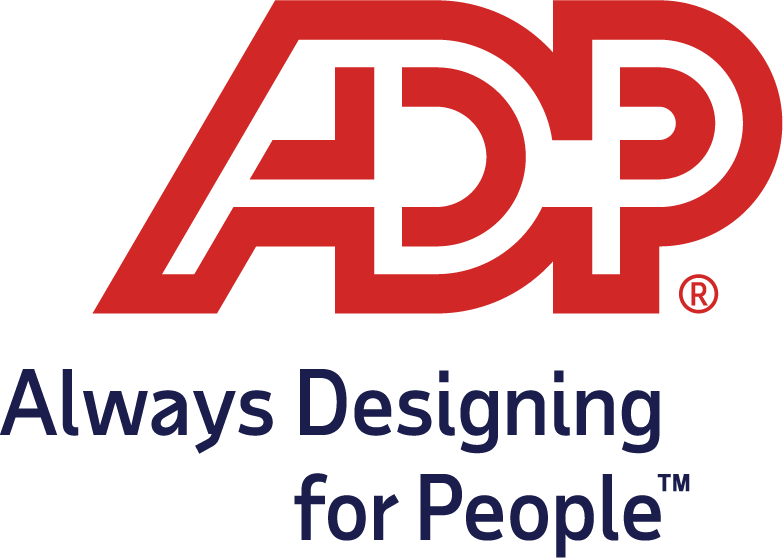 SWK Technologies and ADP® Partner Advantage Program
Companies are often frustrated by the gap between expectation and reality when it comes to investing in and implementing HCM technology. That's why SWK has joined the ADP® Partner Advantage Program, bringing the benefits of this exclusive relationship to your business with ADP Workforce Now®.
The ADP Partner Advantage Program connects SWK's clients to exclusive ADP tools, resources and experiences, to further deliver end-to-end human capital management solutions. Through the ADP Partner Advantage Program, SWK Technologies has the ability to spearhead implementation, reduce costs, automate manual processes and deliver more sustainable programs.
SWK's partnership with ADP grants many benefits otherwise unavailable to our ERP and software customers, including considerable development and support resources. Combined with SWK's HCM technology consulting experts, the Partner Advantage Program will help you optimize your ADP implementation and empower you to streamline your HR and payroll processes with best in class guidance and assistance.
You also gain access to ADP Advantage*, including the following benefits: 
Dedicated ADP account manager
Onsite practitioner training
Migration of up to 7 years of historical data
Tailored employee and manager training
Customized system configuration
Support provided by ADP professional service teams
Utilization scorecard development and reviewed
1-to-1 HCM consulting and more
 *ADP Advantage program available for new Workforce Now clients with 50–999 employees
ADP provides scalable solutions for businesses of all sizes and industries, and offers the industry's largest HR marketplace with integrations to hundreds of industry leading applications. With the ability to support companies with 1 to 10,000+ employees, global HR and Payroll capabilities, and 2.5 million daily users, ADP has the expertise and resources to meet our clients' needs. For mid-sized organizations, Workforce Now is the go-to human capital management solution from ADP for workforce management, talent management, HR management, and more.
Learn What Makes the SWK Partner Advantage Different for ADP Workforce Now
Discover ADP Workforce Now®
See more about ADP Workforce Now® for yourself by accessing our Workforce Now video library. Watch learn more about how Workforce's HCM, reporting and mobile functionality will enable you to capture the best value in human capital management.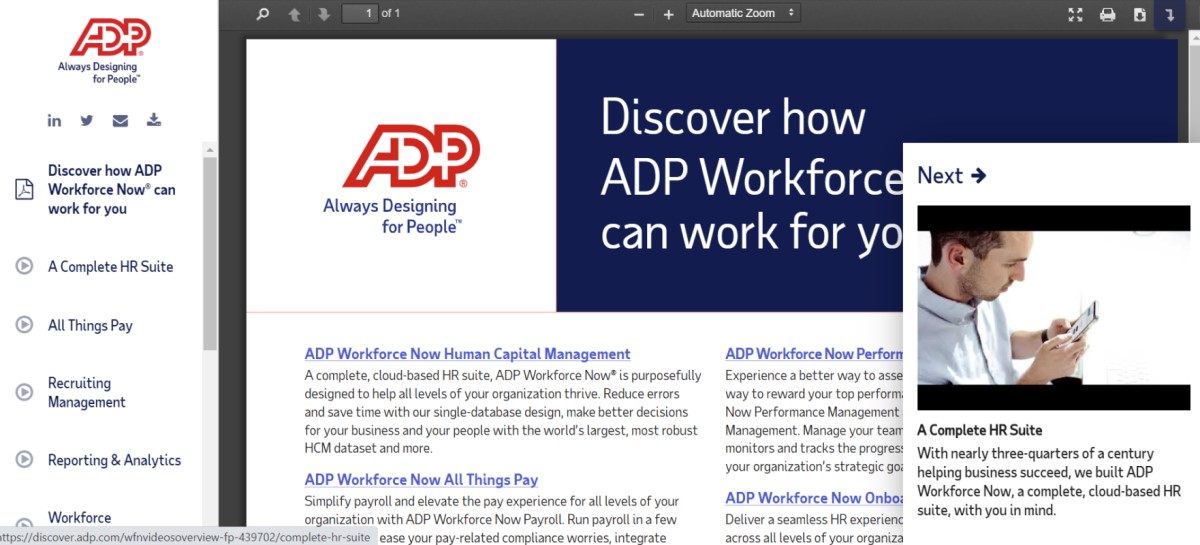 Learn More About Workforce Now
ADP Workforce Now serves delivers HCM for your size:
Small Business (1-49 employees)
Mid-market (50-999 employees)
Enterprise (1000+ employees)
Multinational (1-1000+ employees and multicurrency or multilingual requirements)
HR and Payroll for your industry:
Hospitality
Manufacturing
Professional Services
Construction
Finance
Retail
Healthcare
Education
Nonprofit
Government
Wholesale Distribution
Real Estate
Sports
Transportation
Technology
And more…