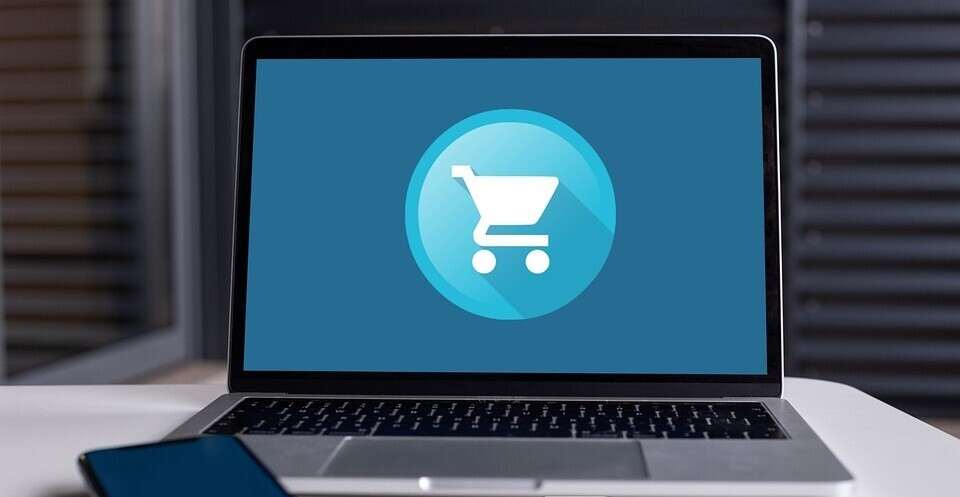 Let SWK Technologies help you choose and implement the best fit for your Ecommerce technology stack, including the right ERP integration.
Select the Right Ecommerce Software and ERP Integration
Combining your ecommerce platform with an ERP integration allows you to unify your inventory, manufacturing, customer and financial databases and processes into a unified system, operating on a single workflow. The implementation and development services provided by SWK Technologies will empower you to optimize your retail software stack by helping connect the disparate silos that divert time and money away from your ROI. SWK will ensure that your consolidated ecosystem adapts to your needs and existing procedures, and maximizes your return on your value chain.
Technology integration is vital
Ecommerce software that stands alone will not grant you the level of visibility you need into inventory, shipping and financials to create a truly seamless customer experience and ensure retention. Competition has increased substantially for online retail commerce, continuing on from its greatest one-year growth period ever during the 2020 pandemic that forced many brick and mortar businesses to pivot to digital storefronts to survive. Technology integration is vital to empowering your organization to tap into this market, especially for application stacks centered on an ERP to collect, record and aggregate data from the backend of your retail and inventory operations.
Legacy solutions inevitably create silos, as do modern systems that are not implemented and integrated optimally – in either case, at one or more points in your ecosystem an application will lack the ability to communicate with the rest and that impacts the entire workflow. Processes will slow down, produce inaccuracies, and somewhere between the order and fulfillment, your customer will start weighing your ecommerce experience against your competitors'. SWK Technologies will help you ensure that your technology reflects the value you provide to your clientele, tailoring your software to deliver the best fit for your operations.
BUILDING AN INTEGRATED ECOMMERCE TECHNOLOGY STACK

Your retail technology stack needs to seamlessly pass data between each application, each working in conjunction to produce a unified workflow that does not get bogged down in manual entry and execution. SWK's services include helping you select and implement solutions that can be integrated together, as well as delivering any further customization and development you need to bridge the gap between your existing software add-ons. Additionally, SWK's award-winning Managed Cloud Services team can provide real-time IT support and cybersecurity monitoring for your applications hosted with us.
REAL-TIME ORDER AUTOMATION AND VISIBILITY TAILORED FOR YOU

Few ERP systems offer the functionality you need to set up a digital storefront out of the box, and most ecommerce solutions are not natively connected to inventory and shipping data flows. With whatever unique circumstances and pain points you face potentially piling onto an already complicated workflow, you need to leverage integration and automation as best you can to consolidate your order processes and streamline customer experience. SWK will help you tailor your software backend to ensure these moving pieces operate together seamlessly, passing data uninterrupted and keeping your back office connected to your customer-facing storefront features.
HOSTING RETAIL SOFTWARE IN THE CLOUD

Applications built in the cloud grant access to a number of benefits over legacy on-premise systems, including real-time connectivity between endpoints located anywhere, no hardware limitations to scale and faster delivery of the latest technology upgrades. Migrating to SaaS retail and ecommerce platforms allow you to take advantage of easier integration with other cloud-native applications, especially when built on common APIs such as REST. Besides offering boosts productivity and efficiency, this also creates opportunities to improve your margins by cutting down on physical infrastructure investments, manual entry and inaccuracies that come from redundant silos.
Ecommerce & Third-Party Solutions & Integrations

ERP & Inventory Management: Acumatica is a complete ERP for all your business management needs today and in the future. Built on the world's best mobile cloud technology and a unique customer-centric licensing model, this state-of-the-art software delivers a suite of fully integrated applications powered by a flexible and robust platform. Native connectors with market-leading ecommerce solutions like BigCommerce and Shopify – along with many other third-party apps – allow users to extend the native retail functionality to build a true end-to-end omnichannel technology stack.

Shipping: Pacejet integrates with your ERP to transform your enterprise software into a true shipping solution with freight, parcel, LTL and 3PL capabilities and multi-carrier connectivity.

Shipping: ShipStation helps ecommerce retailers import, organize, process, and ship orders efficiently from any web browser (including iOS and Android mobile devices) no matter their size.

Ecommerce: BigCommerce is a leading ecommerce platform hosted in the cloud, and when integrated with your ERP will allow you to connect your digital storefront with your accounting, inventory and CRM data seamlessly.

Ecommerce: CIMCloud by Website Pipeline is the first Customer Interaction Management (CIM) platform that combines ecommerce functionality with back office CRM features to give your business a 360-degree view of your customer journey.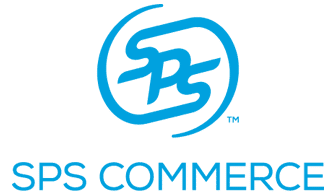 EDI: The SPS Commerce cloud-based Electronic Data Interchange (EDI) service integrates with your ERP and enables your organization to satisfy its trading partners' requirements for electronic purchase orders, Advanced Ship Notices (ASNs), invoices, and more. Powered by MAPADOC, SPS Fulfillment has helped tens of thousands of customers handle complex fulfillment requirements for multiple retail trading partners and across multiple channels, including brick and mortar, ecommerce and marketplace.