AFFORDABLE, MODERN CLOUD ERP
Acumatica Cloud ERP is a complete solution for all your business management needs today and in the future.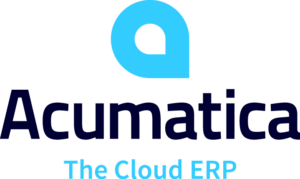 Acumatica is a leading provider of cloud enterprise resource planning (ERP) software that empowers SMBs to drive growth. Built on the world's best mobile cloud technology and a unique customer-centric licensing model, Acumatica delivers a suite of fully integrated business management applications powered by a flexible and robust platform. Acumatica enables customers to take full control of their business operations and to play to their strengths in an interconnected world. Every business is unique, but Acumatica empowers each to deliver results while being deployed on any device.
Acumatica is the only secure, cloud- and browser-based SMB ERP solution that adapts to your business. Acumatica is designed to let you enjoy the benefits of the cloud with none of the drawbacks, including choosing the licensing option that best fits your business. Acumatica is a comprehensive solution, with vast capabilities in its Financial Management, Distribution Management, CRM and Project Accounting suites, and is highly configurable and scalable.
DOWNLOAD FREE CONTENT FROM ACUMATICA