ACUMATICA ERP CASE STUDIES
Mid-Market & Enterprise Software
ACUMATICA ERP & CRM CASE STUDIES
Acumatica and SWK enable businesses in a wide range of industries to achieve success with the right technology solution. Don't just take our word for it – download one of our ERP and CRM case studies featured here to see how this cloud solution delivered value to these customers and transformed their operations. Discover how to fulfill your unique vertical needs and pain points by leveraging a hosted environment with the latest software features.
As a principal Acumatica partner, SWK Technologies can provide you with several ERP case studies that illustrate how this cloud system triumphs over solutions like Oracle, SAP, NetSuite, Microsoft Dynamics and QuickBooks, as well as how SWK's implementation services were able to fulfill specific customer needs. With support from our technology and industry experts, your implementation will be customized to meet your specific requirements and enable your business to grow with your software.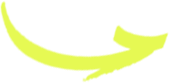 More Acumatica Resources
Looking for more use examples besides an ERP case study? SWK has a library of resources that includes update and tips videos contributed by our own Acumatica experts. Visit our video library or check out our YouTube channel playlist for the latest news, tips and tricks that help you measure the true value of this cloud ERP.
Hear Directly from Acumatica Customers
"We found that Acumatica did exactly what we were looking for"

Phillip Burns, Chief Financial Officer

Performance Validation, Inc.
"We are now managing multiple warehouses with complete confidence"

John Pfuntner, VP & Dir. of Business Operations

Advantage Sports & Fitness, Inc.
"Everybody was raving by how mature the program became. Acumatica had come a long way"

Paul Bolen, Senior Dir. of Systems Administration

Mold In Graphics Systems
"Acumatica Construction Edition has helped us grow revenue because we're much more efficient at managing projects"

Jeff Hamilton, President

Roberts Glass & Service
"Acumatica gives me very timely information to make better business decisions…We didn't have access to that kind of data before"

Glenn Pearson, Chief Financial Officer

R.A.S. Logistics
"Consolidating multiple ledgers that used to take several days and required manual adjustments for intercompany eliminations now takes just a few minutes"

Elena Bespalova, Dir. of Global Finance

Unify Square, Inc.