Mid-Market & Enterprise Software
ACUMATICA MODULES: ERP FEATURES & FUNCTIONS
Acumatica delivers a complete set of software modules that come equipped with dashboards, reporting tools, integrated document management, centralized security, and powerful customization tools. Leverage your ERP features to tailor reports for your existing practices and gain real-time insight into your data from anywhere, at any time with cloud-hosted connectivity. The latest application release offers new features and is the fastest, most powerful, and easiest to use version of the platform to date.
With many options to choose from, let SWK help you find the Acumatica module that best fulfills your business needs and capture a full view of your siloed operational data. Choose from Finance, Distribution, Manufacturing, Project Accounting, Payroll and Customer Management or pick the features that work for you. Manage your fixed assets, deferred revenue and multicompany accounting with extended ERP functionality and build the software stack that delivers the best ROI on your technology investments.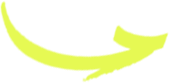 Acumatica Modules Integration
Integrate your Acumatica deployment with any other publisher module to build the technology stack that returns the best ROI for you. Build a comprehensive software workflow designed for your unique needs, whether for construction, manufacturing, professional services, nonprofit or any other space your company markets to. Ensure your business operates smoothly from end to end with an inclusive cloud application suite that bridges the gap between all parts of your organization.
See Acumatica Modules in Action with These Video Demos
Acumatica Mobile Cloud ERP App
The Acumatica Mobile App is available free for every deployment and module, and is compatible with any iOS or Android device. Simply download it on your smartphone or tablet and enter the URL of your ERP instance into the interface. Users will be able to capture the same features as they would on a desktop, granting flexibility in accessing your software as well as collaborating with other employees on important projects.
Watch the video below to discover a few useful tips for the Acumatica Mobile App:
See How These Acumatica Users Gained Success with the Right Modules