Nectari Business Intelligence and Reporting Software
Nectari is a fully integrated business intelligence (BI) and data management solution that enables your company to make informed decisions armed with real-time information. It empowers all users with a simple interface, advanced analytics and self-sufficiency, eliminating the need for disparate tools and specialized skills. Gain unprecedented access and insight into your operations and ensure silos will never stop you from extracting the true value from your business processes.
Lack of visibility into your financials prevents you from obtaining the big picture from your margins, and determining where your decision-making generates the best returns. Relying on incompatible legacy systems for your business intelligence and reporting will force you to revert to tedious manual entry and dilute your ROI on your software investment. Modern data management also requires improved and more consistent cybersecurity to protect end user access to your mission-critical assets.
Integrating Nectari with your Enterprise Resource Planning (ERP) system will allow you to bridge your central database with your BI tool seamlessly and capture information direct from your operations. With an intuitive UI, advanced business logic capabilities and simplified dashboards, users will be able to extract real-time data without having to exit and in out of multiple applications. Access is cybersecure to ensure your integration remains protected while consolidating your disparate data fields into a single version of truth.
Nectari BI – Key Features
Real-time reporting
Pre-built templates for views, dashboards, and reports
– Drilldown
– Slice and dice
– Filtering and sorting
– Conditional formatting
Excel add-in
Sales forecasting and financial budgeting
Data modeling
Universal Data Models
Report export (CSV, XLSX, XML, PDF, HTML)
Available through web, mobile and Excel
Embedded analytics
Available on-premises or in the cloud
Data warehousing
Data prepping using ETL
– Filtering and transformation
– Addition of calculated fields
Multi-source consolidation
Migration of legacy systems
Export to flat file
Multiple data connectors (on-premises or cloud)
Full and incremental data refresh
Includes extraction templates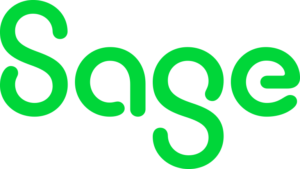 Nectari for Sage X3 is a comprehensive, easy to use BI solution that provides access to Sage X3 data and other data sources for real-time analysis and reporting. Embedded within Sage X3, Nectari comes with hundreds of out-of-the-box real-time visualizations and reports, based on Sage X3's manufacturing, distribution and financial applications. Over 1,500 customers benefit from Nectari today, making it the BI solution of choice for Sage X3 customers.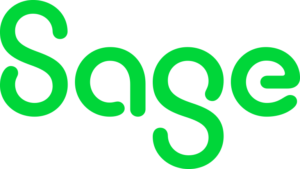 Nectari for Sage 100cloud empowers all users with an intuitive interface for analysis and reporting and includes out-of-the-box views and dashboards.  After minimal training, users can slice and dice and drill down into the data they need to perform their work and make timely decisions. A "fan favorite" is the Excel Add-in for its live financial data management. For these reasons, Nectari is fast becoming the preferred BI solution for Sage 100cloud customers.