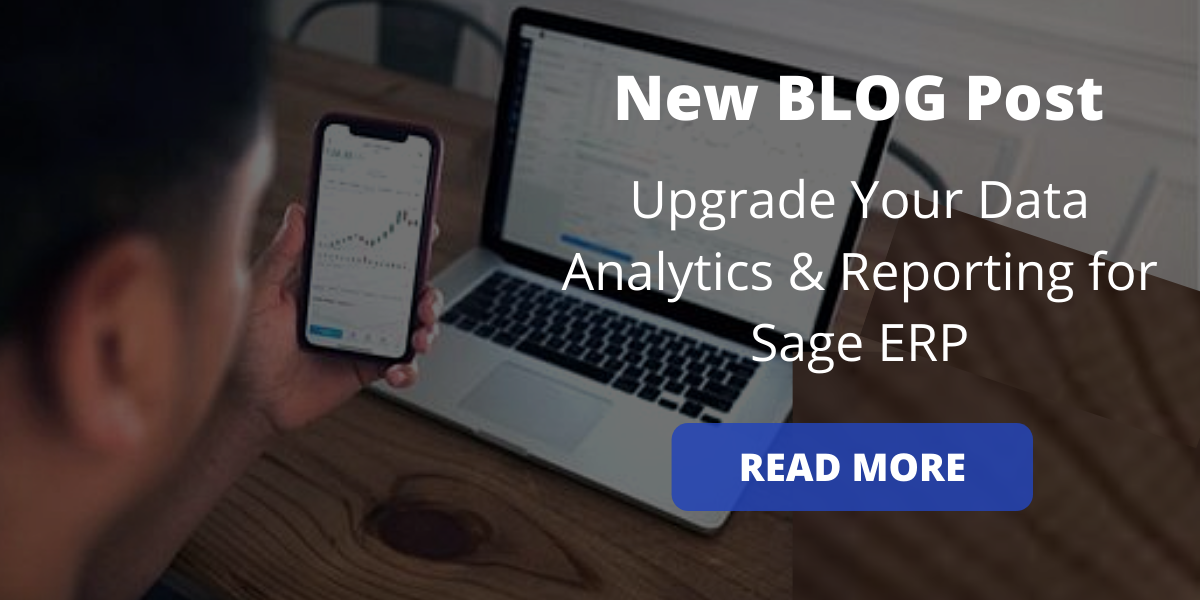 Are you looking to upgrade your data analytics and reporting functionality for your Sage ERP, capture better visibility into your operations and discovery more opportunities to maximize your ROI for your value chain? SWK Technologies can help you extend the capabilities of your Sage 50, Sage 100, Sage 300, Sage 500 or Sage X3 software to be able to merge silos across your business units and extract a single version of truth. Gain the insight you need to make better decisions and position your company for growth, even in the face of disruptions such as natural disasters or huge market shifts.
Sage provides many robust yet affordable solutions, however it is unfortunately too easy for users to become lost in all of the different features their ERP delivers. Bouncing many different menus across multiple modules is already time-consuming which can be exacerbated with siloed integrations and legacy systems missing updates that force manual retrieval and entry processes on your employees. Empower your business to consolidate these errant workflows, streamline user experience (UX) and gain access to consistently accurate insight by deploying advanced business intelligence built for your enterprise software, like Nectari.
Here are a few ways to upgrade your data analytics and reporting features for Sage ERP:
Modern Data Analytics & Reporting Software in Hybrid Cloud
Business management and financial solutions have historically hosted on-premise, and many organizations have been hesitant to migrate these mission-critical assets to the cloud due to cybersecurity concerns. Data privacy demands (between regulatory and customer expectations) prompt added scrutiny for hosting such sensitive files, whether in an online environment or in legacy platforms onsite. Yet the benefits of web-based functionality have equally encouraged a gradual and widespread adoption of these applications, and your technology stack likely already utilizes hybrid SaaS resources (Microsoft/Office 365, Dropbox, etc.).
This piecemeal implementation presents challenges when it comes to unifying your data analytics and reporting within your Sage ERP, which have also historically been traditional on-premise solutions until fairly recently. Much of this software has only begun to transition to cloud connectivity, and it takes much time and effort to manually migrate information between legacy and hosted databases. However, moving to Nectari business intelligence software will help you leverage more advanced migration features that allow for transfer of files between data warehouses hosted either onsite or offsite, or in hybrid environments.
Unite Team Silos and Maintain UX with Connected Dashboards
As business technology undergoes digital transformation, wherein more and more of the resources we use move to a browser-based environment, the importance of good IT maintenance will grow. Unfortunately, many SMBs cannot afford to fund a fully staffed internal department dedicated to handling every network incident. Navigating the intricacies of these assets becomes a challenge for users in small business that lack this expertise, which inevitably impacts the quality of your analytics and reporting, producing uneven silos between disconnected teams.
Data drift will inevitably create inaccuracies that diminish your ROI for your operations, but Nectari's business intelligence solution will empower you to unify the silos that limit your decision-making. Insight into these separate workflows can be unified with the right BI integration for your Sage ERP, which will streamline UX with simple yet informative dashboards for your entire user base without them requiring intricate IT expertise. By uniting these disparate databases while also delivering secure access to information in a universal display that is easy to understand, your enterprise software will become a vehicle for enabling communication and cohesion among your separate teams.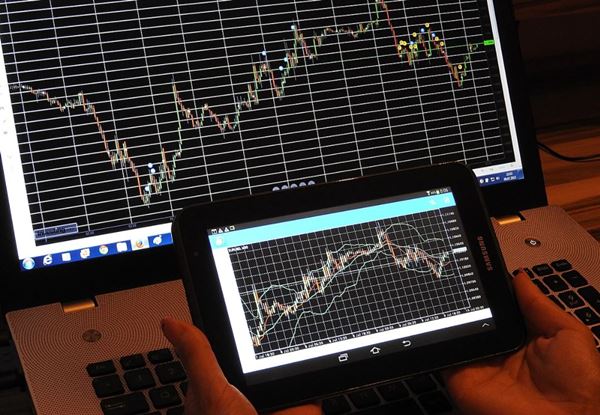 Technology Stack Integration with Seamless Reporting
There are few businesses that rely on just one resource, and that includes the separate applications and IT assets that make up your technology stack. Data must pass through this entire system to be delivered to whatever constitutes your analytics to be able to produce reporting, but if any modules are disconnected, then that information will be difficult (or impossible) to retrieve. Your software should be able to communicate to ensure that the workflows you rely on to capture insight and inform decision-making can provide access to KPIs (key performance indicators) that tell the full story of your business's ROI.
Your integrations with your Sage ERP must be designed to seamlessly transfer data between modules, including the BI tools which contribute to maintaining visibility throughout your value chain. As a top partner for Sage 100 and Sage X3, SWK Technologies will help you find a business intelligence solution that connects natively with your software and provide customization support to ensure the functionality adapts to your existing processes.
Unify Accounting, Sales & Marketing in a Single Data Warehouse
Your analytics and reporting workflow should operate as a well-oiled machine with frequent communication between departments, but reality does not always make it so. Processes and data living in silos segmented between each unit will invariably drift, causing your teams to operate under different procedures and eventually with different information. Connecting your accounting, marketing and sales with one modern BI solution will unify your company's disparate databases with your Sage ERP as the foundation for which all field and back office touchpoints flow into.
A consolidated data warehouse view hosted through Nectari business intelligence integration for Sage software will enable your users to obtain seamless access to datapoints from all sides of your organization while being able to quickly drill into their relevant KPIs. Role-based permissions ensure secure connections while allowing employees from your finance, marketing or sales team to stay in touch in real-time with updates from opposite ends of the sales lifecycle.
Preserve Data During ERP Migration, On-premise or Cloud
As highlighted previously in this article, Sage ERP are following a progressive path to the cloud, along with most other software products as publishers and customers alike realize the benefits of hosted environments. The COVID-19 pandemic accelerated this transformation as companies across the US were forced to pivot to be able to provide network resources and access to dozens to hundreds to thousands of users around the nation and beyond. However, for many SMBs this presented another form of disruption with now having to migrate data from long outdated legacy systems to more advanced applications with completely different functionality.
Preserving the integrity of your files is a mission-critical objective that should be a top priority when reviewing any new software, including a product upgrade that is essentially transferring to an almost brand-new solution. Whether you are moving from Sage 50 to Sage 50cloud, Sage 100 to Sage 100cloud, or anywhere else in the Sage Business Cloud, you must ensure that there is a way to move or recreate your information – a BI tool that enables the former will save considerable time and money.
Discover How to Improve Data Analysis & Reporting for Sage ERP
SWK is here to help you find the best solution for improving the analytics and reporting capacity of your Sage ERP, form support to customization to unlocking a new integration that will streamline your data flows and eliminate your reporting pain points. Discover how Nectari, a BI tool designed to help Sage users across multiple systems, will allow you to consolidate your data analysis silos and empower you to make decisions with real-time visibility into your finances.
Watch our webinar on-demand here to learn more about Nectari BI and see its functionality for Sage ERP in action with a live demo.