Mid-Market & Enterprise Software
---
ACUMATICA FINANCIAL MANAGEMENT
ACUMATICA FINANCIAL MANAGEMENT SOFTWARE
The Acumatica Financial Management Suite is designed around a core set of accounting applications used by almost every organization, built on standardized GAAP (Generally Accepted Accounting Principles) rules that empower collaboration and compliance between all of your offices and with your customers, vendors and partners. These finance modules are designed for companies with complex, enterprise-level requirements, yet still apply for use in small business as well as growing organizations requiring scalability. Featuring native integrations with additional suites allow you to connect seamlessly between other modules from Acumatica Cloud ERP and third-party ISVs to build out a true technology stack for your company, centered on a robust financial management framework.
Any enterprise system can handle basic accounting requirements, but only a modern web-based solution will grant you access to the latest automation and compliance tools. Keep up with contemporary payroll and tax regulations with background updates delivered through the cloud, and employ advanced reconciliation features to eliminate human error. Implementing Acumatica Financial Management allows you to completely modernize your bookkeeping and streamline finance operations to generate value instead of draining it.
GENERAL LEDGER

The General Ledger (GL) is the central repository for your financial information that includes your chart of accounts, financial periods, ledgers, allocations, and more.

Highlighted Features:

CHART OF ACCOUNTS: Define the length and segmentation of accounts and subaccounts. Change structure even after implementation.
ALLOCATIONS: Distribute GL account balances over multiple accounts and sub-accounts based on predefined allocation rules. Establish rules based on percentages, quantities, statistical data, or proportional to other account balances. Create and run multiple subsequent allocation templates.
RECURRING TRANSACTIONS: Create recurring transactions based on specific schedules and time periods. Design templates with expiration dates, execution limits, and custom execution schedules.
ADVANCED SECURITY: Control which users and roles can view and create transactions for specific GL accounts and subaccounts.
REPORTING AND INQUIRIES: Monitor key aspects of your business in real-time by creating custom inquiries, dashboards, and reports.
WORKFLOW AND APPROVAL: Assign roles/people to approve transactions, release transactions, and close accounting periods.
PROFIT AND LOSS: Generate reporting for gains and losses per financial quarter populated with year-to-date amounts, and pull up side by side comparisons for previous years.

Chart of Accounts (COA)

Allocations

Subaccounts

Profit & Loss
CASH MANAGEMENT

The Cash Management (CA) module is integrated with the General Ledger, Accounts Payable, and Accounts Receivable modules to provide a single place where you can manage all of your cash needs.

Highlighted Features:

CASH FORECAST: Gain a better understanding of your organization's cash position by looking at a 30-day trend that incorporates AR/AP/CA/ anticipated cash transactions statistics. Customize reports to reflect your specific cash needs and situation.
BANK RECONCILIATION: Enter statement information provided by the bank and use Acumatica screens to reconcile balances while adding bank charges, bank interest, and other transactions.
PETTY CASH MANAGEMENT: Manage petty cash and bank account balances by viewing transaction history in detailed and daily views. Acumatica allows you to manage and trace uncleared and cleared balances from the inquiry screen.
CASH ACCOUNT TRANSFERS: Transfer funds between bank accounts and track funds that are in-transit. Acumatica automatically tracks currency gains and losses and allows you to record associated bank expenses.
REMITTANCE AND PAYMENTS: Gather complete payment information from vendors and customers when accounts are established by linking required information to the type of payment (credit card, wire transfer, S.W.I.F.T, and more).

Payment Report

Cash Account Setup

Cash Transactions Report
ACCOUNTS RECEIVABLE

The Accounts Receivable (AR) module is used to enter customer invoices, send customer statements, collect and apply payments, verify customer balances, track sales commissions, and deliver customer reports.

Highlighted Features:

FLEXIBLE INVOICE DELIVERY: Create HTML, PDF, or Excel documents which can be formatted for printing or emailed according to client preferences. Copies of all documents are stored with the customer record.
RECURRING BILLING: Bill any type of contract with recurring monthly fees, setup fees, renewal fees, consumption based fees, overage charges, and minimum charge amounts. Create contract templates which specify start and end dates, renewal terms, a billing schedule, line items, and more.
CREDIT CARD PROCESSING: Integrated credit card processing automates billing processes and allows you to manually enter charges, void transactions, and issue refunds.
DEFERRED REVENUE RECOGNITION: Set deferred revenue codes for each invoice line item to support your revenue recognition requirements. Each deferred revenue code can map to a different recognition schedule.

Contract Maintenance

Invoice Entry

Adding Credit Card
ACCOUNTS PAYABLE

The Accounts Payable (AP) module is used to track vendor invoices, automate payment processing, predict cash requirements, track vendor balances, manage available discounts, and deliver vendor reports.

Highlighted Features:

VENDOR PREPAYMENTS: Enter prepayment requests, issue prepayments to vendors, and apply prepayments to vendor invoices once they are received. The vendor prepayments balance is kept separate from the regular AP balance in order to maintain deposits as an asset account.
PREPAID EXPENSE RECOGNITION: Each AP line item can be assigned a deferred expense schedule so you can accurately recognize expenses in the proper reporting period. Acumatica will automatically split the expense between the prepaid expense asset and expense accounts and recognize the expense after running the prepaid expense recognition process.
PAYMENT APPROVAL PROCESS: Bills can be automatically approved for payments or go through a payment approval process so you can prioritize or delay the bill payment. Once the bill is approved for the payment you can print the check or issue an electronic payment
USE, VAT, AND WITHHOLDING TAXES: The AP module automatically calculates Use and VAT Taxes and prepares reports for tax filing and reporting. Acumatica also supports withholding tax calculations.

Bill Entry

Bills Approval

Release Checks
EMPLOYEE PORTAL

The Employee Portal (EP) module allows companies to automate the process of entering timesheets, submitted expense claims, and assigning work.

Highlighted Features:

EXPENSE CLAIM REPORTING: Using only a web browser, employees can submit expense claims with scanned receipts and support documents. Once submitted, the expense claim will be assigned for approval according to predefined assigned rules. Once approved, Acumatica will create a bill in accounts payable to initiate the reimbursement and will generate a customer invoice if expenses were designated as billable to a customer.
TIMESHEET REPORTING: While working from anywhere, employees can complete worksheets where they document activities for the day. Timesheets allow workers to specify a customer, a contract, worked hours, and billable hours. Once approved by a supervisor, timesheets can automatically update contract usage and generate a customer bill.
TASK MANAGEMENT: Employees can create tasks associated with documents and assign these tasks to other employees or work groups. The task inquiry screen provides a central location where employees can see tasks that were assigned from any module as well as see tasks that have been escalated for follow up. Acumatica makes it easy for employees to add their task list to a dashboard and drill down inside to view task and document details.

Timesheet Entry

Expense Claim Entry

Tasks Inquiry
CURRENCY MANAGEMENT

The Currency Management (CM) module automatically computes realized and unrealized gains and losses, performs account revaluations, and performs financial statement translation so you can save time managing international subsidiaries and operations.

Highlighted Features:

REALIZED GAINS AND LOSSES: Acumatica automatically calculates realized gains and losses from foreign currency transactions entered into any financial module. This can include receiving payments from customers, issuing payments to vendors, and transferring funds.
REVAULATION OF GL ACCOUNTS: Revalue General Ledger accounts which are dominated in foreign currency. Before closing the financial period, you can run the revaluation process to compute and create the auto-reversing adjusting entries for unrealized gains and losses.
FINANCIAL STATEMENT TRANSLATION: Perform financial statement translation to manage subsidiaries that operate or submit statements in a foreign currency.

Currency Rate by ID
TAX MANAGEMENT

The Tax Management (TX) module provides centralized tax configuration, management, and reporting.

Highlighted Features:

FLEXIBLE TAX CONFIGURATION: Acumatica provides support for Sales, Use, Withholding, VAT and Reverse VAT taxes. For each tax you can specify multiple rates with different start and end dates as well as minimum and maximum tax amounts. Taxes can be calculated on each line item or the entire document amount. Taxes can be calculated on other taxes or only on line item charges.
INTEGRATION WITH FINANCIAL MODELS: The Tax Management module is integrated with all Acumatica modules that require tax calculation. Tax calculation is performed automatically based on the tax zone assigned to customer, employee or vendor record, and the tax category assigned to inventory items. Manual tax adjustments are also possible. Calculated tax is posted to a dedicated tax liability account in the general ledger and to designated accounts in the Tax Management module for future tax reporting.
AUTOMATIC OFFSET WITH ACCOUNTS PAYABLE: Acumatica allows you to represent tax agencies as vendor accounts. Within the tax vendor account, you can specify the frequency of tax reporting and assign a vendor code to the tax. Each tax period, you can prepare tax reports for the tax vendor and then close the tax period. Acumatica will automatically generate a bill in accounts payable that will offset tax liability for reported period with the AP account associated with the tax agency.

Tax Configuration

Tax Report

Tax Adjustment
INTEGRATED FINANCIAL REPORTING WITH VELIXO

Velixo is a unique tool available only to Acumatica users that seamlessly connects your ERP with your Microsoft Excel spreadsheets. With this integration, you are able to pull up data straight from your enterprise software and populate it in Excel. Velixo Reports collects this information in real-time through the cloud and adjusts data as you enter it without having to bounce between multiple menus and databases. This add-on is exclusive to Acumatica Cloud ERP and provides flexibility and security for your connected data.

Generic Inquiry: User-friendly Excel functions let you retrieve data from any generic inquiry. Filtering can be done on any column of the inquiry using the simple GIFILTER() function or by using the OData query language for more flexibility.

Security: Use the same login and password that you use when connecting to Acumatica from a web browser. You can restrict access to specific roles and users. Branch access rights as well as account and subaccount restriction groups are also applied, allowing you to control who has access to what.

Automated Report Distribution: E-mail, export and share multiple versions of the same report in a single click. Include different tabs or set different parameters based on the recipient. Output as Excel, PDF, values and optionally password protect the files.

GL Writeback: Create and post GL entries without leaving Excel. The content and amounts of the GL entry can be dynamic and based on Excel formulas.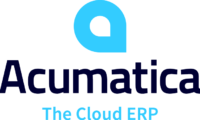 Acumatica Accounting Software Integrations
Integrate Acumatica Financial Management with any other publisher module to build the technology stack that returns the best ROI for you. Build a comprehensive accounting workflow designed for your needs, whether in construction, manufacturing, professional services, nonprofit and more. Ensure your business operates smoothly from end to end with an inclusive cloud application suite that bridges the gap between all parts of your organization.