BACKUP AND BUSINESS CONTINUITY
Business Continuity Services
SWK Business Assurance delivers Disaster Recovery and Backup Solutions for your Business Continuity Plan.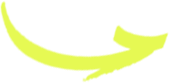 The right Business Continuity services make all the difference, enabling you to meet compliance and recover your data quickly and completely. SWK's Business Assurance solution provides robust backup recovery deliverables that ensure your data – and your business – remains whole. SWK's business continuity and disaster recovery (BCDR) service provides modern solutions to data loss and network downtime. There is no need for delicate tapes, drives, or manual effort with this solution as it delivers an automated, worry-free process. Backup data is stored at your office as well as hosted securely in the cloud with proactive monitoring 24×7 over the entire procedure.
Studies have shown that up to 43% of companies experiencing a major data loss could not recover, 51% collapsed within two years, and only 6% were able to survive a breach or other catastrophe that compromised their critical data. Don't lose your business over a natural disaster or breach!
Should a flood, fire, or other calamity occur, SWK Technologies can provide a new Business Assurance device loaded with your applications and data from hosted offsite storage so that you're able to work from an alternate facility. Should any of your servers fail, virtualization technology embedded within our backup device will allow it to assume those roles so that your business can continue while repairs or replacements are under way. SWK's business continuity and managed IT services will help you ensure that your operations continue running after a cyber incident.
BUSINESS CONTINUITY AND DISASTER RECOVERY
RESOURCE CENTER
Natural Disaster Survival Guide for Businesses
Every business must prepare for the worst. Those that don't may never fully recover from a disaster. But not all disasters are created equal. And not all businesses are at risk for every kind of disaster.
Read the eBook to learn about:
6 main natural disasters
Their potential impact
Risk Factors
Warnings
Technology, People, and Process Continuity
Insurance Considerations
The 7 Key principals of Business Continuity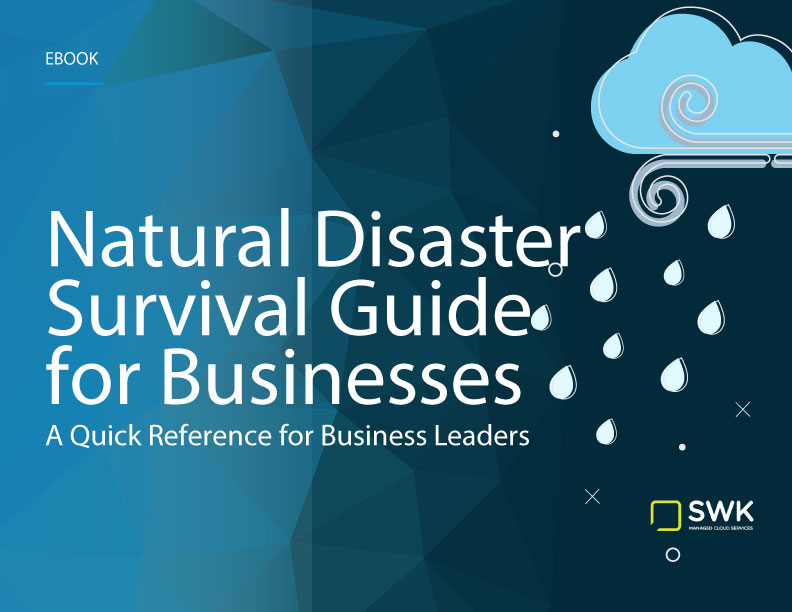 Are You Prepared for Disaster?
Download our Ultimate Disaster Recovery Checklist on the left to see if you have the necessary measures in place to protect your business in the event of a disaster.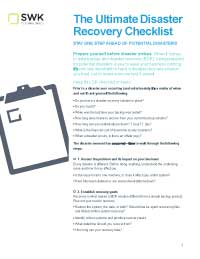 How Your Business Can Recover Quickly From Any Disaster
To ensure you are protected, get beyond these myths and misconceptions about Business Continuity and Disaster Recovery. In this eBook we break down the top 5 myths about BCDR to help you understand everything you need in place to actually be able to recover in the event of a disaster.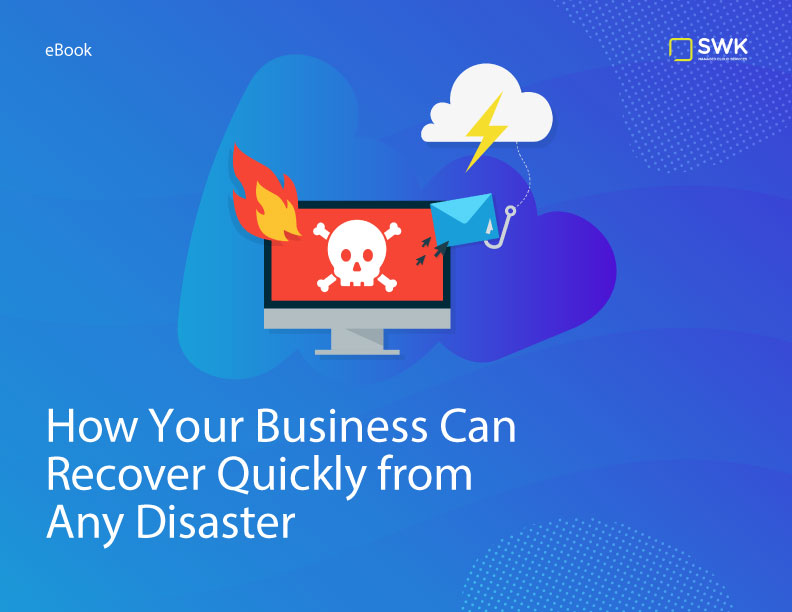 Webinar: How New Cyberthreats are Prompting a Fresh Look at Disaster Recovery
As the world emerges from the pandemic, new cybersecurity challenges have arisen with fresh headaches for tech leaders responsible for business continuity. More targeted and destructive ransomware attacks, as well as tech-supply chain breaches mounted by hostile state actors, demand a renewed DR emphasis on cybersecurity. Whether you already have a DR program in place or are thinking about taking the plunge, now is a good time to re-evaluate your current risk. Join SWK for this session that will examine:
The lingering vulnerabilities first exposed by the pandemic rush to remote work and cloud applications
The recent evolution of ransomware attacks and pressure tactics to make victims pay
The emergence of sophisticated state-actor tech supply-chain attacks on business
The basics of assessing vulnerabilities, risks and business impacts in the face of these new threats to help justify building or upgrading a DR program
Potential approaches to more closely integrating and automating cybersecurity
Fill out the form on the right to view now!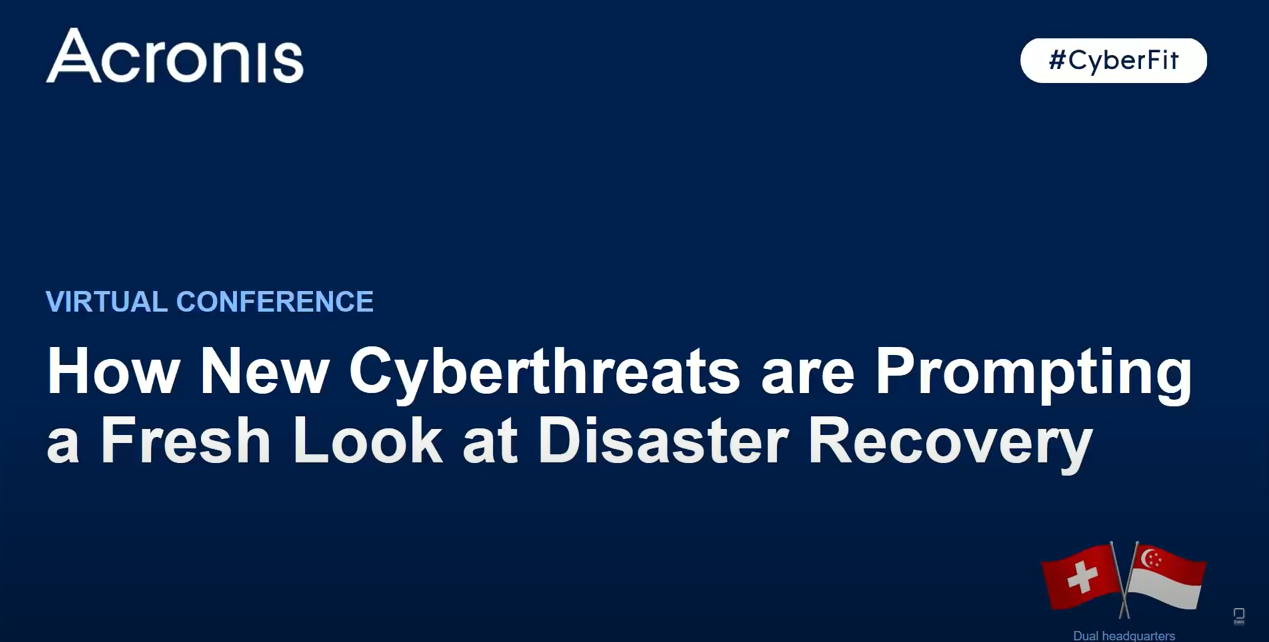 The Secret Shortcut to Disaster Recovery
You may believe that backup is enough… until your data, systems, and applications are compromised.
Want to learn about Disaster Recovery right now?
Learn about:
Why Disaster Recovery (DR) is different from backup
Who and what gets affected by an outage
What causes an outage
The average cost and downtime of an outage
The benefits of using DR
And much more!
Fill out the form to access the eBook.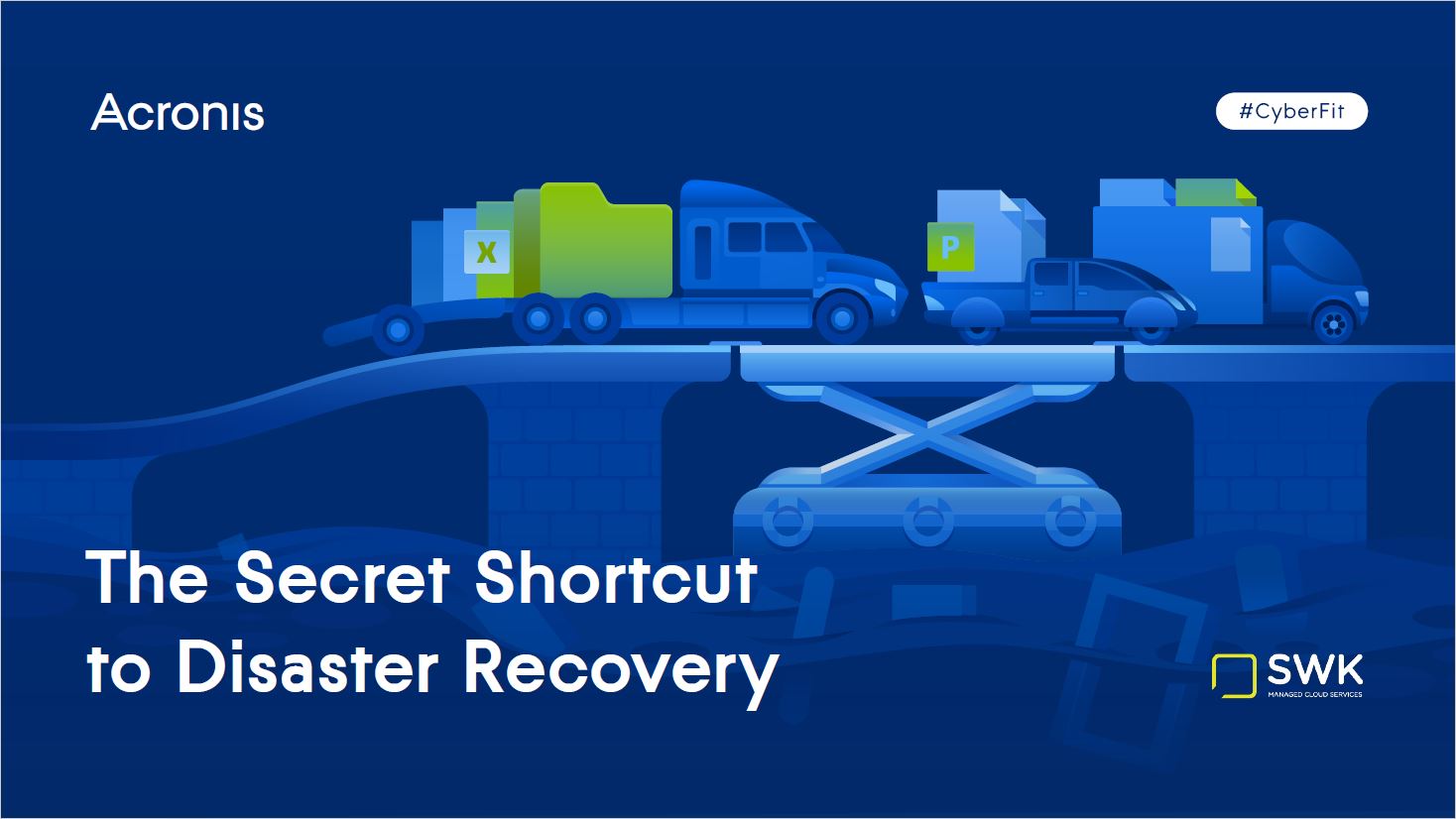 SWK Technologies been officially certified for SSAE SOC 2 compliance on our managed services and solutions by an independent audit that has reviewed said operations against the requirements set by…
Double blockchain and its applications in cybersecurity offer a game-changing business continuity solution that transcends many of the limitations of traditional backups, and is more cost-effective than many network security…
Learning how to recover from a cyber attack is a critical business function in the modern digital age of computing, with various reports predicting anywhere from less than a third…
WANT TO KNOW

MORE?
Ensure your business is properly protected. Contact us to discuss what makes the most sense for you.