ERP and Accounting Software
Sage 100 (Sage 100cloud) ERP Accounting Software
Sage 100cloud offers you the accounting and bookkeeping functionality of the Sage 100 ERP wrapped up in a modernized user interface, designed to shorten your learning curve. This subscription-based "deluxe" version of Sage 100 comes with improved navigation, customizable desktop themes, optional add-ons and enhancements to help you get the job done. Implement the latest release of your Sage ERP and take advantage of a cloud-connected ecosystem of modern solutions designed to take you beyond the realm of desktop applications.
SWK Technologies is a top Sage Partner and value-added reseller (VAR) that will provide you with custom development options and round the clock support. We help thousands of our Sage 100 customers optimize their ERP to fulfill their unique market demands and pain points. Ensure that your service does not end at implementation, but delivers the full value return of your software investment by choosing SWK as your VAR.
Formerly Sage MAS 90, MAS 200 and Sage 100c, the latest version of the Sage accounting software solution for SMBs offers a broad selection of feature-rich modules including core accounting and finance, business intelligence (BI), customer relationship management (CRM), eBusiness, HR and payroll integration, manufacturing, distribution, and innovative customization, along with a lower total cost of ownership than legacy Sage 100. Sage 100cloud works with your existing processes, with flexibility that enables you to choose the modules and platform which best fit your business needs.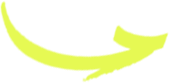 SWK Technologies and Sage
Watch how Sage 100cloud can manage your business's finances, inventory and employees.
Watch SWK's Sage 100 Videos
Power BI 101 for Sage 100
Key Features of Visual Integrator
Sage 100 Informational Resources
Sage 100cloud OR Sage 100 Cloud Hosted?

SWK Technologies is a certified Sage Hosting Provider with our own proprietary Secure Cloud Hosting service that fully protects your Sage ERP instance with real-time network monitoring and incident response provided by cyber intelligence veterans. Additionally, hosted users will gain full IT support from our Managed Cloud Services engineers with access to business continuity solutions, vulnerability testing and more tailored specifically to the unique architecture of your hosted software. Whether you wish to host Sage 100 completely in a private cloud or in a hybrid environment, SWK has you covered.
Click here to learn some of the differences between Sage 100cloud and Sage 100 hosted in the cloud.
SWK Hosts Sage 100 for Icon Foods Securely in the Cloud
Icon Foods is a Portland, Oregon-based manufacturer of natural sweeteners which provide low-sugar and sugar-free alternatives to traditional food additives, who sought out a new solution to replace their limited accounting software and help handle their sustained growth into new markets. SWK Technologies was able to help Icon migrate away from QuickBooks as well as host their new Sage 100 ERP in a secure, hybrid cloud environment that leveraged a combination of their existing servers and digital resources delivered through Secure Cloud Hosting. Click on the image to read more of Icon Food's SWK Success Story.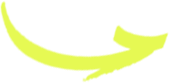 Discover the Sage 100 Customer Connector Microsoft 365
Did you know there's a Sage 100 Customer Connector for Microsoft 365? Learn more about this integration by downloading SWK's Cheat Sheet complete with How To videos and a detailed guide.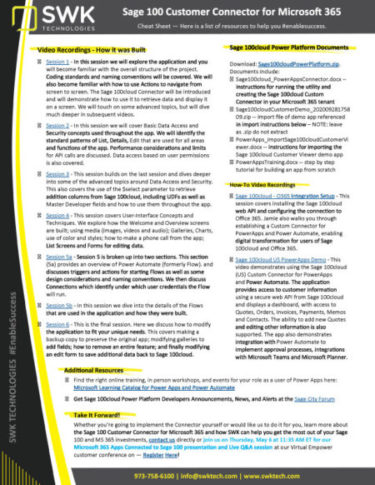 Sage 100 Manufacturing and Distribution Software Bundles
In May 2020, Sage officially released the Sage 100cloud for Manufacturers and Distributors software bundles, which considerably extended the vertical functionality offered for both industries. These bundled ERP provide native integrations with industry-specific Sage modules, including the new Sage Production Management (PM) and Inventory Requirements Planning (IRP) add-ons released in 2019. PM and IRP replaced the legacy Work Order (WO) and Material Requirements Planning (MRP) modules, respectively, and enable users to modernize the supply chain management features in their Sage ERP.
Sage is putting renewed focused into the manufacturing and inventory management solution features available for Sage 100 from 2020 onwards. This includes planned updates for many of these new modules and software bundles, and will only be available to customers on the subscription users of Sage 100cloud.
For more information of these bundled solutions, read our post here.
Migrate from Sage 100, MAS 90 or MAS 200 to Sage 100cloud
Power Up Your Work Tasks with the Sage 100 Connector for Microsoft 365 At this point, nearly every company's workforce collaborates in Microsoft Teams and other Microsoft Office apps.…
Fill out some of your details below, and we'll contact you shortly. Or, feel free to contact one of our customer account managers.
info@swktech.com   |  973.758.6100 x3