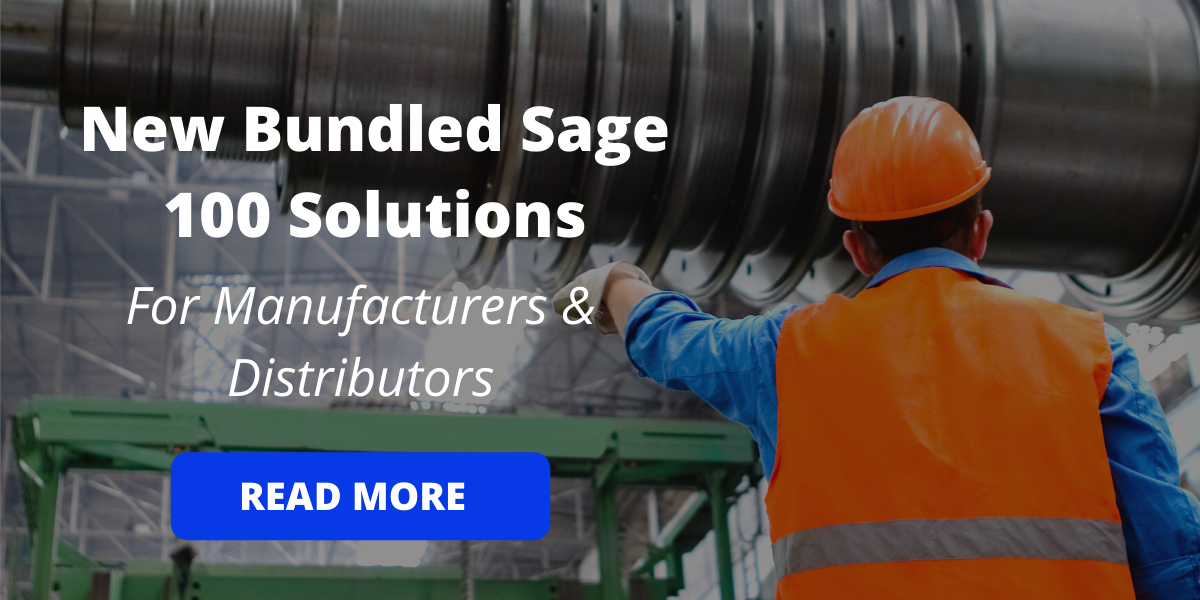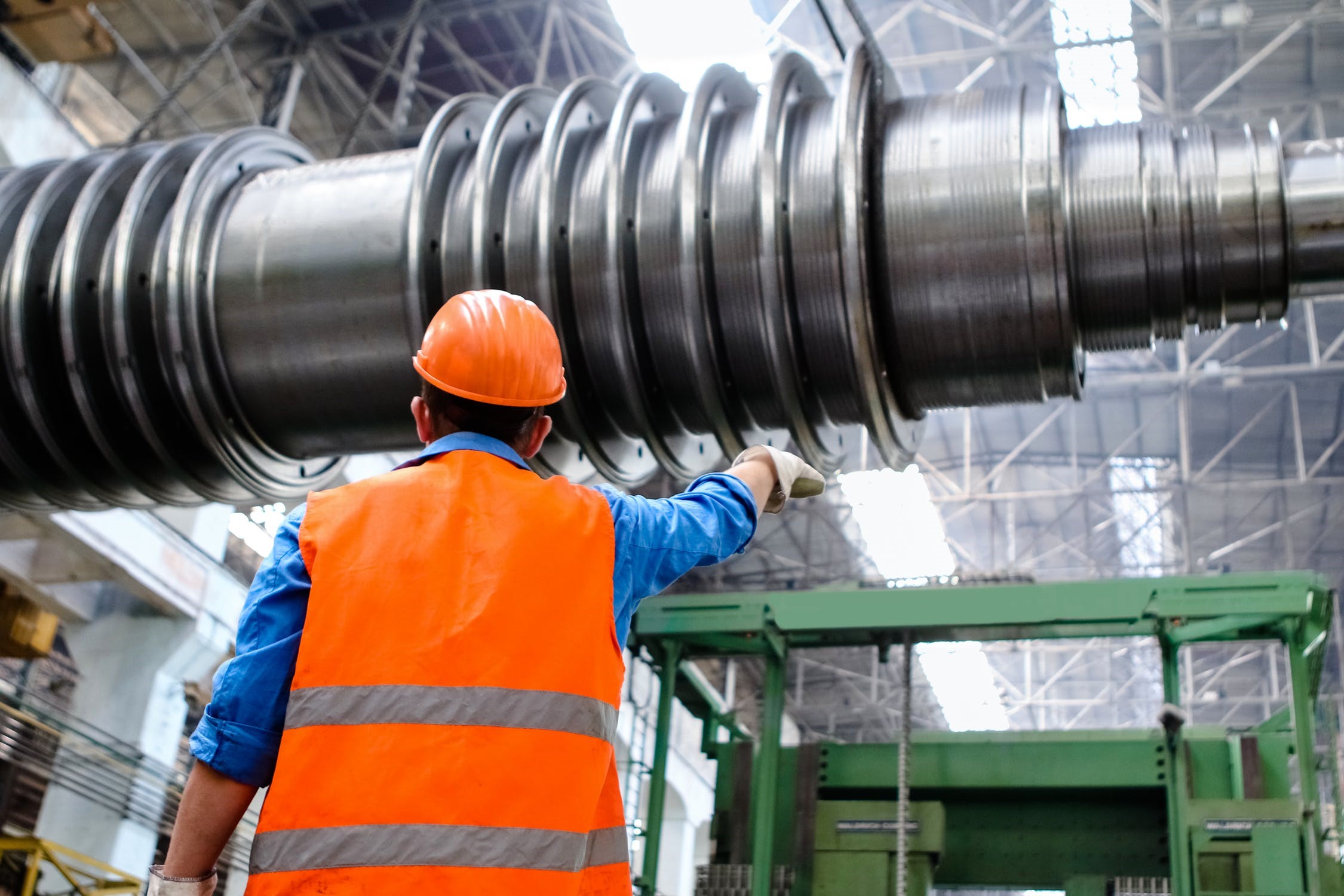 SWK Technologies is now offering two new distinct bundled Sage 100 solutions for manufacturers and distributors, recently launched by Sage. Sage 100cloud for manufacturing and Sage 100cloud for distribution deliver the core accounting functionality of Sage ERP combined with additional modules for improved data visibility and industry-specific features. These bundled systems allow manufacturers and distributors to gain real-time insight into their supply chains, reduce operational costs, and discover opportunities to improve procedural value.
Here is everything you need to know about the new bundled solutions for Sage 100:
Sage 100cloud for Distribution

With modern warehouse and inventory management technology, cloud connectivity, and predictive analytics and forecasting, the Sage 100cloud bundle for wholesale distribution provides distributors with the means to capture a single version of truth throughout every supply and value chain. Building on top of the enterprise-level finance management and operational visibility delivered by the core solution, the Sage 100 bundle is integrated with applications that extend the distribution capabilities of the ERP system.
In addition to the full range of Sage modules for Financials (GL, AR, AP, Paperless Office, etc.), the solution bundle is enhanced with other included advanced features for functions such as Sales Order, warehousing and inventory control, and data insight and analytics.
Users will also receive unlimited access to ISV-developed Sage-exclusive applications such as:
All of this includes 12 months of Sage Support PLUS* with unlimited support tickets and scheduled call backs, regular product updates, and a simplified pricing structure for the combined solution suite.
*After first year, continued Sage Support PLUS is available at monthly or annual pricing
Sage 100cloud for Manufacturing

The Sage 100cloud bundle for manufacturers includes the benefits and features in Sage 100cloud for distribution that also apply to manufacturing operations, as well as additional modules for improved manufacturing functionality.
These include the recently launched Sage Production Management, which replaces the legacy Worker Order (WO) and Sage MRP modules for Sage 100 (fka MAS90). Production Management for Sage 100 (Sage PM) features the same capabilities as WO with added benefits. The bundle will also introduce licenses for the Shop Floor extension of Sage PM, which allows shop floor-specific users to carry out multiple labor, materials, and jobs tasks in the latter via mobile device.
Together, these modules grant you end-to-visibility over the span of your manufacturing and supply chain, with real-time insight into your production operations. The Sage 100cloud manufacturer solution bundle unifies your various touchpoints and siloes into a single centralized system, giving you the ability to act on your data instead of executing blindly.
Additionally, Sage 100cloud for manufacturing includes:
Exclusive alerts powered by Sage Alerts & Workflow
Mobility for Barcode
A suite of manufacturer-specific add-ons in the Sage Marketplace that you can use to tailor-fit your business management solution to your precise needs
Migrate to Sage 100cloud with Support from SWK Technologies
SWK Technologies is a top Sage Partner with thousands of Sage 100 customers and numerous successful implementations (read a few here for yourself) that have delivered increased value on our clients' technology investments. Take full advantage of these new bundled supply chain solutions by choosing to migrate with the help of SWK.
Contact us to learn more about Sage 100cloud for manufacturing and Sage 100cloud for distribution, and to begin your migration today.
Talk to the Sage 100 support experts at SWK