CONNECTED, COLLABORATIVE & CUSTOMER-FOCUSED
Sage 100cloud offers you all the previous release enhancements of the Sage 100 ERP wrapped up in a modernized user interface, designed to shorten your learning curve. This subscription-based "deluxe" version of Sage 100 comes with improved navigation, customizable desktop themes, optional add-ons and enhancements to help you get the job done.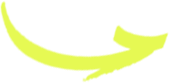 Watch how Sage 100cloud can manage your business's finances, inventory and employees.
MIGRATING FROM SAGE 100 TO SAGE 100cloud?
Effective January 1, 2017, Sage began offering only Sage 100cloud to new customers and customers who have been off plan for more than three months.
Although the legacy version of Sage 100 will still be available to current on-plan Sage 100 customers as a perpetual license, we recommend migrating to Sage 100cloud. Sage 100cloud is feature-rich and has a healthy roadmap. (See the diagram.)
More off-plan and new customers are choosing Sage 100cloud because of its modernized user interface and bundled services such as Sage CRM, Sage Intelligence, and now Sage Inventory Advisor Basics.
Still unsure? Check out these reasons to upgrade.
Fill out some of your details below, and we'll contact you shortly. Or, feel free to contact one of our customer account managers.
camteam@swktech.com   |  973.758.6100 x3