Inventory Control and Distribution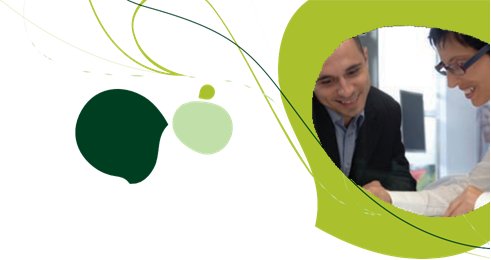 Sage 100 Purchase Order
Overview
Sage 100 ERP (formerly Sage ERP MAS 90 and 200) Purchase Order streamlines your workflow with vendors and provides easy access to accurate records of all your important transactions. Optimize your processes by automating where appropriate and specify the key indicators for the appropriate actions to take. Specify shipping methods, required dates, contacts, reorder points, and more. Track details for every transaction, so you can confirm and validate with confidence.
When your on-hand quantity falls below a specified minimum level, Sage 100 ERP automatically generates a purchase order according to your specifications to the correct vendor to ensure that you never run out of key items. Process partial receipts, update your inventory records when goods are received, and monitor cost variances between goods received and goods invoiced.
When Purchase Order is used with Accounts Payable, Inventory Management, and Sales Order, your comprehensive purchasing system works the way you do. Receipt of goods automatically adjusts inventory quantities and produces a Back Order Fill Report. Furthermore, invoices received automatically update Accounts Payable records, and to ensure just-in-time fulfillment, you can automatically generate purchase orders for select groups of sales orders. With Purchase Order, you can make more informed purchasing decisions, and all of your purchasing and receiving information is readily available as needed.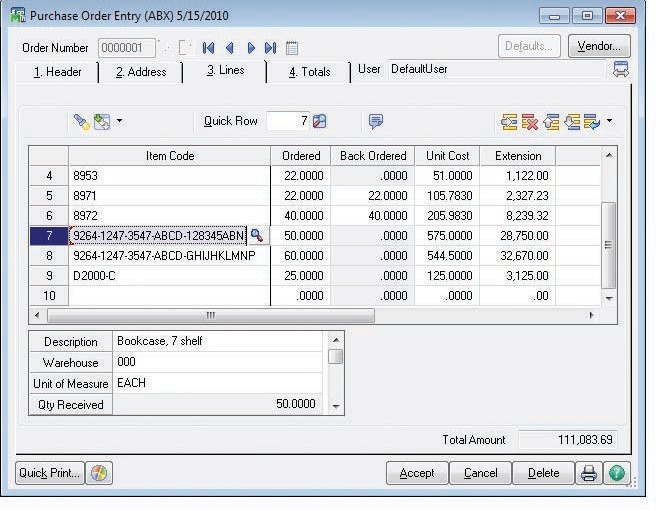 Benefits
Improve productivity using automatic reordering capabilities
Optimize costs using drop-ship features
Streamline workflow by autogenerating orders based on your reorder criteria
Improve accuracy of shipping and landed costs
Increase efficiencies with personalized dual grids for order entry
Turn data into actionable knowledge using informative Variance, Cash Requirements, and Month End Reconciliation reports
Leverage autogeneration of purchase orders from sales orders to work the way you do
Want More Inventory Control and Distribution Information?
Cut costs, manage your inventory, and streamline your warehouse operations like never before.
120 Eagle Rock Ave, Suite 330 East Hanover, NJ 07936 • 877.979.5462 • info@swktech.com
©2012 Sage Software, Inc. All rights reserved. Sage, the Sage logos, and the Sage product and service names mentioned herein are registered trademarks or trademarks of Sage Software, Inc., or its affiliated entities. All other trademarks are the property of their respective owners.