Inventory Control and Distribution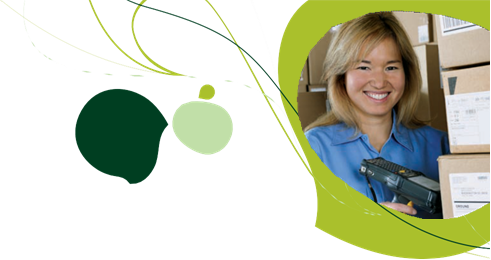 Sage 100 Bar Code
Bar Code*
Streamline your warehouse processes using Sage 100 ERP (formerly Sage ERP MAS 90 and 200) Bar Code to enable your shipping and receiving staff to collect data rapidly and accurately. Increase your shipping and receiving staff's data collection using cradle-style or radio-frequency handheld devices as well as Android and iOS smartphones and tablets. This module can also collect labor and materials data from Sage Production Management.
Gather, validate, and verify an array of data utilizing the power of the features and functionality of Bar Code including inventory counts, quantities, item numbers, and lot and serial numbers of goods shipped and received. Easily incorporate information from your bar-code hardware and bring it into your Sage 100 ERP system, saving valuable processing time over data-intensive manual entry. Advanced Bar Code features can virtually eliminate costly data entry errors, such as shipping the wrong product or the wrong quantity to customers. In addition, Bar Code can automate procedures for dozens of employees, and many businesses discover that bar coding pays for itself with the very first use.
Bar Code processes multiple types of Sage 100 ERP transactions for Sales Order, Inventory Management, Bill of Materials, and more, streamlining warehouse processes by enabling your shipping and receiving staff to collect data rapidly and accurately. Radio-frequency handhelds are supported, and when you add important information to your items, sales orders, purchase orders, or bills using user-defined fields (UDFs), it also flows through into your bar codes. For instance, if you add a product style or color field, they will print and correctly scan during receipt of goods and sales order shipments. Also, to simplify the resolution of import errors, a Barcode Rejection Maintenance task provides clearly stated reasons for the rejection, such as Invalid Item Codes or Insufficient Quantity Available.
Want to see more barcode scanning software for Sage ERP? Visit SWK's Scanco page to learn more about this inventory and warehouse management solution.
*This module is compatible with Sage 100 Standard, Advanced, and Premium ERP.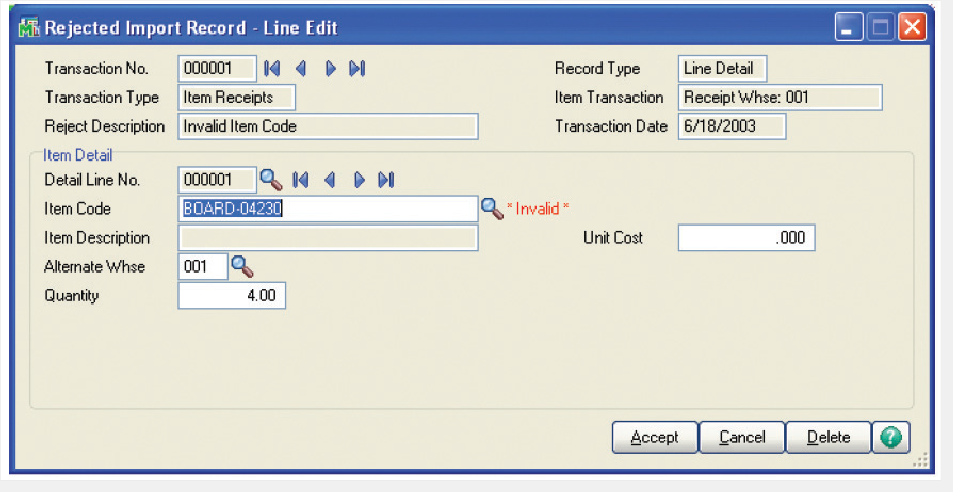 Benefits
Streamline your warehouse processes
Collect data faster and more accurately
Process large amounts of data at much greater speed and reliability
Support efficient workflows by scanning Sales Orders and Sales Order Invoices
Personalized user-defined field information flows through to Bar Code
Support of radio-frequency or cradle-style handheld devices
Simple resolution of import error rejections
Import any use-defined field using Bar Code
Compatible with Sage 100 Standard, Advanced, and Premium ERP
Want More Inventory Control and Distribution Information?
Cut costs, manage your inventory, and streamline your warehouse operations like never before.
120 Eagle Rock Ave, Suite 330 East Hanover, NJ 07936 • 877.979.5462 • info@swktech.com
©2012 Sage Software, Inc. All rights reserved. Sage, the Sage logos, and the Sage product and service names mentioned herein are registered trademarks or trademarks of Sage Software, Inc., or its affiliated entities. All other trademarks are the property of their respective owners.