SAGE 100 Production Management
ERP and Accounting Software
Sage Production Management Replaces Sage 100 Work Order
Sage Production Management replaces the legacy Sage 100 Work Order module and brings advanced new features for Sage 100cloud manufacturing users. Delivering on the core features of WO, Sage PM adds modern enhancements that bring your discrete manufacturer capabilities into the age of digital transformation. Integrating this upgraded module with your Sage ERP allows you to take advantage of increased flexibility through expanded customization options for production and inventory order tracking.
Released in May 2019, Production Management was the most comprehensive overhaul of the Work Order module functionality in 10 years. While it brings back all the core features that made WO such an integral part of Sage 100 manufacturing automation, PM eclipses the legacy version's value delivery by leaps and bounds. The upgrade provides compatibility with Sage 100cloud Premium and SQL, Visual Integrator module support, Dynamic Labor and Inventory, and much, much more.
Migrating from Work Order to Sage 100 Production Management
Production Management provides a migration path for Sage 100 Work Order users, allowing them to adopt the New Business Framework. The upgraded solution Framework Logic delivers updated and new features such as Batch Data Entry, User Defined Fields and Tables, and more. Migrating requires users to be on Sage 100 2019 or a later version.
SWK Technologies will continue to support customers using legacy Work Order until 2022; however, migrating to Sage 100 Production Management will allow you to take advantage of the latest Sage ERP manufacturing updates and consolidate your production data capture in a modern interface. Read our original announcement to learn more about Sage Production Management:
Click here to read SWK's Production Management release announcement.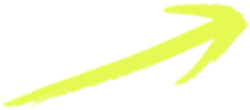 Watch the Video to Learn More About Production Management
More Sage Manufacturing Solutions Developed by Scanco
Production Management was designed for the Sage 100 manufacturing solution by SWK partner Scanco alongside Sage. In addition to PM, Scanco helped develop the Inventory Requirements Planning (IRP) module as well, which replaces the Manufacturing Requirements Planning (MRP) module in Sage 100cloud as Production Management replaces Work Order. Users who migrate from MRP to IRP will also gain several benefits over their legacy software, including:
Automated purchase and production item quantity recommendations based on build times, lead times, and supply and demand
A Generate PO program that removes manual Purchase Order entry
1-click POs and WOs after editing quantity recommendations
Integration with the Inventory Management module
And more
To see what else the Inventory Requirements Planning module offers, visit SWK's Sage 100 IRP page.
Sage 100 Manufacturing Bundle
In 2020, Sage provided manufacturers using Sage 100 the opportunity to significantly expand their solution by upgrading to the new Sage 100cloud for Manufacturing software bundle. This bundled solution includes Production Management along with several other modules for improved supply chain automation and visibility. This bundle also provides improved integration and enhancements for:
Accounting and finance management
Sales order and customer management
Warehouse and inventory management
Improved business intelligence and manufacturing data visibility
Improved customization and support for Sage 100 manufacturing users
Learn more about this bundle by visiting SWK's Sage 100cloud for Manufacturing page.