SAGE 100 Inventory Requirements Planning
ERP and Accounting Software
Sage Inventory Requirements Planning Replaces Sage 100 MRP
Sage Inventory Requirements Planning (IRP) replaces the legacy Sage 100 Material Requirements Planning (MRP) module, fully bringing your solution's manufacturing and distribution features into the modern Sage 100cloud Business Framework. The new IRP module completely automates the manual processes required in the MRP add-on, consolidating your reporting to streamlined, easily digestible and interactive dashboards.
Released in 2019 along with several other comprehensive updates for Sage 100 manufacturing software, Inventory Requirements Planning features demand-based control and planning automation. With several integrations available for related Sage 100 modules for manufacturing and distribution, IRP allows you to cut production times down and move your inventory processes seamlessly.
Migrating from MRP to Sage 100 IRP
Inventory Requirements Planning provides Sage 100 MRP users with a migration path to the Sage 100cloud Business Framework. The upgraded solution Framework Logic delivers many updated and new features. SWK Technologies will continue to support legacy Materials Requirements Planning customers until 2022; however, users that do not take advantage of this migration path will miss out on all the new inventory planning functionality IRP delivers.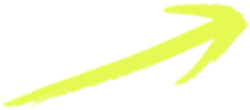 More Sage Manufacturing Solutions Developed by Scanco
Inventory Requirements Planning was designed for the Sage 100 manufacturing and distribution solutions by SWK partner Scanco alongside Sage. In addition to IRP, Scanco helped develop the Production Management module as well, which replaces the Work Order (WO) module in Sage 100cloud as IRP replaces MRP. Users who migrate from WO to PM will also gain several benefits over their legacy software, including:
Link raw materials to POs
Real-time Work Ticket updates with Dynamic Labor
Link steps to Vendors and assign POs from Work Order with 1-click
Instant recording of Labor Transactions to Work Order
Additionally, Inventory Requirements Planning can integrate directly with Production Management. This integration is required to automatically generate work tickets through IRP as the supply and demand is populated from one module to the other.
To see what else the Sage 100cloud PM module offers, visit SWK's Sage 100 Production Management page.
Sage 100 Manufacturing and Distribution Bundles
In 2020, Sage enabled manufacturers and distributors to significantly extend the supply chain management features of their Sage 100 ERP with  the new Sage 100cloud for Manufacturing and Distribution software bundles. Both of these bundled solutions include Inventory Requirements Planning along with several other modules for improved supply chain automation and visibility. The bundles also provide improved integration and enhancements for:
Accounting and finance management
Sales order and customer management
Warehouse and inventory management
Improved business intelligence and supply chain data visibility
Improved customization and support for Sage 100 manufacturing and distribution users
Learn more about these bundles by visiting SWK's pages for Sage 100 for Manufacturers and Sage 100 for Distributors.