Sage 100cloud Distribution
Sage Distribution ERP Software
Sage 100cloud for Distribution ERP Inventory Management
The Sage 100cloud for Distribution software bundle connects your finance processes with state-of-the-art inventory and warehouse management functionality. Combining native ERP accounting features, predictive supply chain analytics, and the power of cloud computing, the Sage 100 bundle enables you to streamline your operations and take control of your distribution chain at every stage. Capture real-time visibility into your warehousing and stock, optimize your wholesale distribution processes and reduce costs with the latest in operational automation provided by SWK and Sage.
In addition to native Sage 100 modules – such as Inventory Management, Paperless Office and Accounts Payable – Sage 100cloud for Distribution features access to several ERP integrations, including Sage Inventory Advisor (SIA) by NETSTOCK, Scanco Mobility for Barcode, and Sage Alerts & Workflows. These external add-ons broaden the functionality of your Sage ERP, allowing you to further improve supply chain visibility and workflows. This enterprise bundle also includes unlimited access to other Sage software modules, like Sage Intelligence and Sage Contact for Office 365.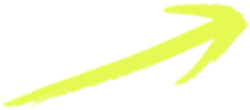 Unlimited Access to Additional Sage Modules
The Sage 100cloud Distribution software bundle list of integrations includes several modules designed specifically to enhance the native features of Sage ERP.
The Sage Intelligence module for Sage 100 extracts the data from your ERP and delivers in spreadsheet format, similar Microsoft Excel. This flexible reporting tool makes it easy to design and customize your reports, and puts you in charge of how your information is visualized.
Sage Inventory Advisor (SIA)
Take control of your inventory analytics and management with Sage Inventory Advisor (SIA) for Sage 100. This cloud-based solution provides the insight you need to optimize your warehouse management processes, eliminate stock-outs and reduce costs with real-time reporting and predictive forecasting.
Additional Solutions for your Sage 100 ERP Bundle
Extend the functionality of the Sage 100cloud Manufacturing ERP bundle with these additional integrations:
Outgrowing Sage 50 or QuickBooks? Migrate to Sage 100cloud
We understand that you may be outgrowing your off-the-shelf accounting software — like QuickBooks or Sage 50 — and that you may be depending on disparate systems, manual processes, and spreadsheets to run your business. And by now you've learned that these tools and processes are not scalable as you grow! Desktop accounting applications will quickly restrict your operations once you hit the limit of functionality, and won't compliment your growth. 
QuickBooks and Sage 50 are great bookkeeping software solutions for new businesses, but they don't give you the automation and scalability you need once you reach the next level. For that, you need true SMB software that enables you to accelerate your growth. Only Sage 100cloud for Distribution gives you a consolidated view of your entire business, from finances to warehousing and beyond. 
Not Sure if You're Outgrowing QuickBooks? Try Asking Your Staff.
Download our ebook to learn the telltale signs you're staff needs the enterprise-level accounting functionality delivered by Sage 100.