Mid-Market & Enterprise Software
---
Acumatica Distribution Management
ACUMATICA DISTRIBUTION SOFTWARE
The Acumatica Distribution Edition suite allows you to manage sales orders, track inventory, fill orders, improve purchasing, and provide customer support from anywhere. This advanced distributor software system is integrated with all other modules and can be deployed on-premises or hosted in the cloud so you can control where sensitive inventory and purchasing data is stored. No matter your choice of deployment, your environment will retain modern browser-based functionality and supply chain automation.
Warehouse and inventory management with cloud-hosted ERP grants real-time visibility into material and product at any location. With technology-agnostic accessibility that includes availability on a mobile device as well an unlimited user pricing, Acumatica for distribution provides an unprecedented level of insight into your processes. Gain control over all ends of your business and better position yourself to adapt to any developments that could arise within your supply and retail channels.
INVENTORY MANAGEMENT

The Inventory Management (IN) module helps control system-wide inventory so you can efficiently manage your distribution process without losing track of costs.

Highlighted Features:

INVENTORY REPLENISHMENT SUGGESTIONS: Improve your cash flow and avoid over-/under-stocking with recommendations based on historical sales data analysis.
MULTIPLE WAREHOUSES: Manage multiple warehouses with location specific quantities, allocations and costs. Specifc access rights for each warehouse to determine who can access information and enter transactions.
MULTIPLE VALUATION METHODS: Value inventory using standard cost, moving average, FIFO, and item-specific methods. Select a different valuation method for each inventory item.
INVENTORY SUBITEMS: Assign sub-categories so you can track inventory characteristics such as size, color, and style. Associate separate quantity information with each subitem. View reports with detailed segment information and aggregated totals.

Inventory Management

Inventory Reporting
PURCHASING MANAGEMENT

The Purchase Order Management (PO) module streamlines your procurement processes to ensure a steady supply of materials while enforcing policy and process controls.

Highlighted Features:

AUTOMATIC CREATION OF PURCHASE ORDERS: Acumatica automatically generates purchase orders based on the inventory stock level and the replenishment algorithms. Orders are placed with the vendor that best meets the price and delivery time requirements that you specify.
MULTI-LEVEL APPROVALS: Create approval rules based on the type of order, vendor information, order amount, and other order specific information. Require approvals before printing or emailing purchase orders.
BLANKET ORDERS: Aggregate several orders to receive a volume discount or stock hard-to get items. As you enter orders, Acumatica automatically checks for open blanket orders and provides the option to link to them.

Purchase Order

Vendor Inventory

Print Purchase Order
SALES ORDER MANAGEMENT SOFTWARE

The Sales Order Management (SO) module allows you to centrally manage sales activities such as entering quotes, fulfilling sales orders, creating shipments, tracking prices, applying discounts, and viewing available inventory.

Highlighted Features:

INTEGRATED WORKFLOW: Automate order processing and eliminate unnecessary steps by configuring order statuses, status transitions, notifications, alerts, and actions that should be automatically triggered during order processing.
FLEXIBLE DISCOUNTS AND PROMOTIONS: Manage complex pricing and discount policies with the ability to set up quantity and volume discounts as a discount percent or an absolute discount amount. In cases where multiple discounts apply, you can specify the rules and sequences for applying discounts. Establish policies for price overrides.
COMPREHENSIVE ORDER TYPES: Select from pre-configured order types or define custom types to match your existing business process. Use web menus to define processes for cash sales, converting quotes, phone orders, credit memos, and more.

Shipping Confirmation Report

Shipment Summary
REQUISITON MANAGEMENT

The Requisition Management (RM) module allows you to organize and simplify complex distribution processes involving multiple products and suppliers.

Highlighted Features:

AUTOMATE REQUESTS: Acumatica saves time and eliminates paperwork by automating the process of collecting and fulfilling requests for internal consumption and for external distribution. You can authorize users to select from your entire catalog, limit requests to specific items, or require users to enter descriptions. Acumatica automates the entire process including collecting orders, obtaining supplier bids, sending sales quotes, approving quotes, issuing purchase orders, receiving goods, fulfilling orders, creating invoices, and collecting payments.
WORKFLOW AND APPROVALS: Acumatica organizes how your departments and team members participate in the requisition process. Approval maps and authorizations ensure that the right people are alerted when they need to perform activities to deliver orders promptly while maximizing margins.
VENDOR BIDDING: Eliminate paperwork and speed the bidding process by emailing requests for proposals to multiple vendors. Award the entire proposal to a single vendor or select multiple winners for different line items on the request.
SALES QUOTES: Create sales quotes based on catalog pricing or cost plus algorithms. Print or email quotes to customers. When the quote is approved, automatically generate sales orders and purchase orders to fulfill your sales requests.

Customer Requisition

Vendor Bidding
ACUMATICA WMS

The Acumatica WMS (warehouse management system) introduces barcode scanning functionality to the Distribution Edition and enables you to capture real-time visibility into your inventory controls. With flexible device access through the Acumatica Mobile App and collaboration powered by cloud connectivity, this module significantly streamlines your warehouse operations and breaks down the silos that prevent your data from flowing seamlessly to decision makers.

Pick:

Generate pick lists and packing slips, including wave and batch picking and bulk processing. Auto group items and shipments, calculate the best path for each picker, and split the wave or batch worksheet into separate pick lists for the available pickers.
Use barcodes to speed up picking process
Barcodes on pick lists prevent picking items not included in the order.

Pack:

Provide adequate package size and packing material to ensure safe transport.
Support barcodes and lot/serial numbers to ensure accurate order completion.
Easily correct errors in amount, weight, items, and so on.
Integrate with digital scale and printer to automatically weigh and print labels and packing slips.

Ship:

Select shipping provider: UPS, USPS, and FedEx, as well as international carriers with ShipEngine
Ensure prompt pickup through your preferred carrier.
Automate shipment label generation
Set up automatic tracking on all shipments.
Notify customers of shipment progress through each stage of order fulfillment.

Warehouse Manager Dashboard

Pick List

Receive and Put Away Mobile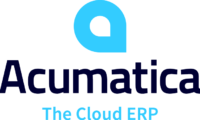 Acumatica Distribution Integration
Integrate Acumatica Distribution Edition with any other publisher module to build the technology stack that returns the best ROI for you. Build a comprehensive inventory control workflow designed for your unique needs in warehouse and supply chain management, and capture increased flexibility in adapting to disruption. Ensure your business operates smoothly from end to end with an inclusive cloud application suite that bridges the gap between all parts of your organization.
See Acumatica Distribution Edition in Action with this Video Demo
Acumatica Distribution Data Sheets
Get a breakdown of each module included in Acumatica Distribution Edition to discover how this solution delivers value to every part of your business. Download the Data Sheets below: