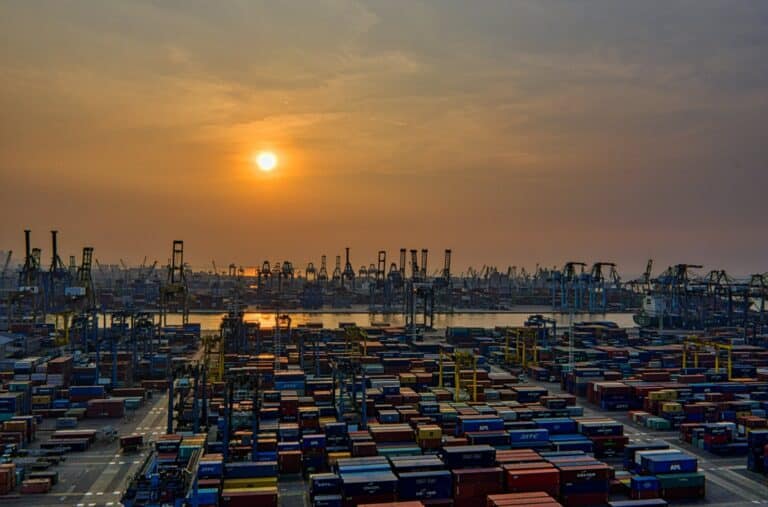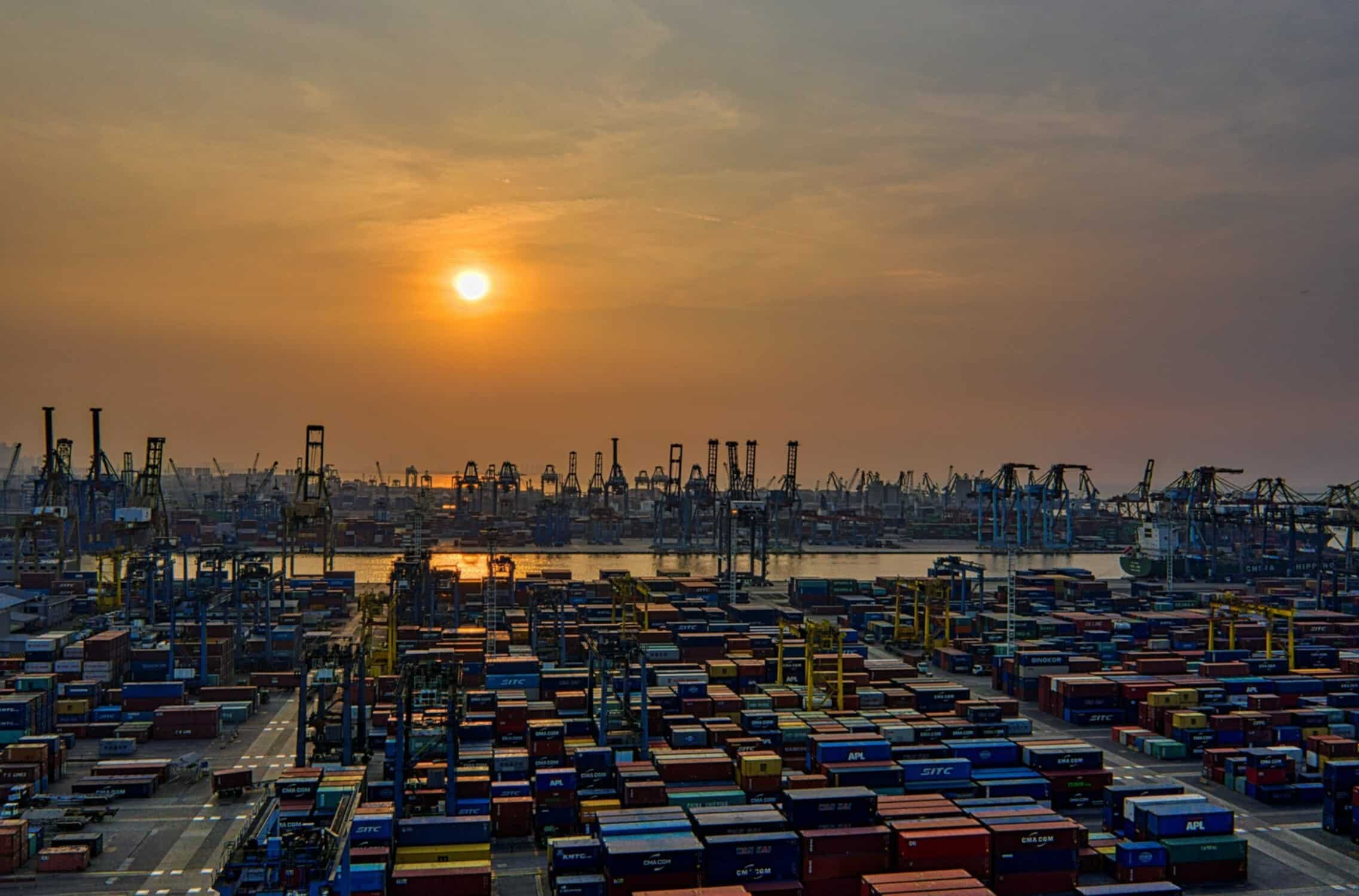 Shipping Software
---
Pacejet
Pacejet Shipping ERP Integration with Acumatica
Pacejet integrates with your ERP to transform your enterprise software into a true shipping solution with freight, parcel, LTL and 3PL capabilities and multi-carrier connectivity. By leveraging the flexibility and state-of-the-art technology of the cloud, this combined platform will empower you to streamline activities from quoting to packing, consolidate disconnected data silos, cut down on costs and speed up shipping times all from a single, unified system. With guidance and customization provided by SWK Technologies, a top Acumatica partner, Pacejet will perform seamlessly in conjunction with your ERP to automate your shipping and fulfillment needs.
Cloud-hosted software allows users to stay up to date with the latest technology features, communicate in real-time with coworkers, partners and customers, and develop more seamless integrations between your mission-critical applications. This enables you to create uninterrupted data flows from screen to screen, menu to menu, consolidating the time it takes for your employees to execute actions as well as the size of your resource investment into your IT infrastructure. Uniting your disconnected ERP and shipping systems will not only reduce the time and money needed to sustain an order lifecycle, but the improved visibility into your value chain will help you maximize your ROI on everything you ship.

REDUCE SHIPPING AND LABOR COSTS WITH AUTOMATION
SPEED UP FULFILLMENT TIMES WITH VISIBILITY
STAY CONNECTED TO YOUR CHOICE OF CARRIERS
UNIFY SHIPPING WITH WMS, EDI AND ECOMMERCE SOFTWARE

Pace integrates into and works with all of the supply chain management solutions in your technology stack, uniting the data and workflows within your ERP and your warehouse management systems (WMS), EDI and retailer documentation software, and your eCommerce portal. The Pacejet API allows you to customize your integrations in-house, or work with a development partner like SWK Technologies to build connectors for all of your order management applications.
NATIVE SHIPPING ERP INTEGRATIONS WITH ACUMATICA
CLOUD APIS POWER REAL-TIME ACUMATICA INTEGRATION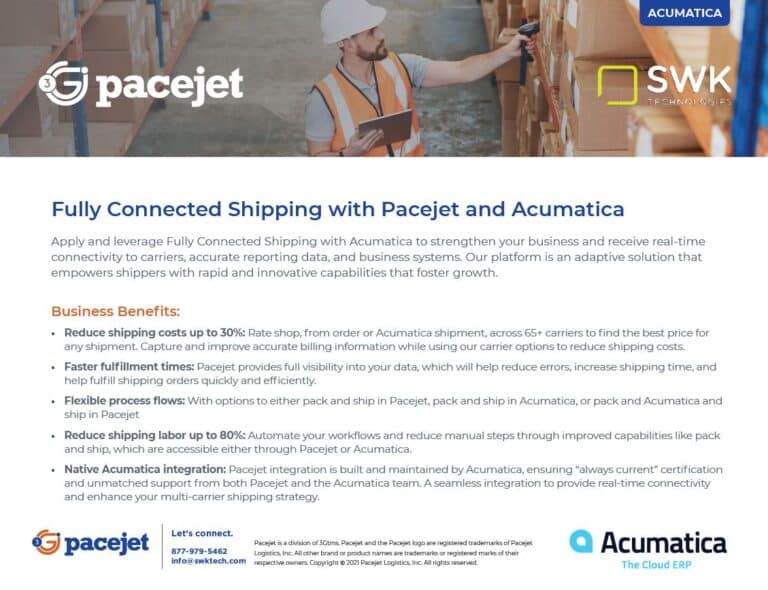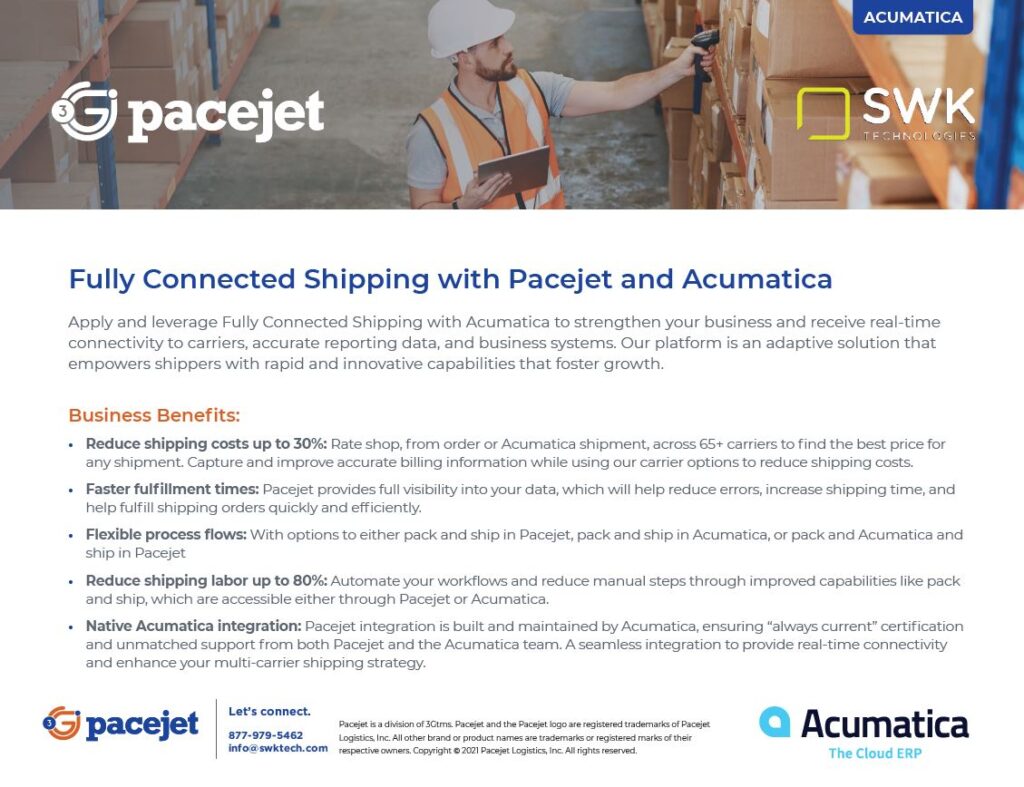 Fully Connected Shipping with Pacejet and Acumatica
Apply and leverage Fully Connected Shipping with Acumatica to strengthen your business.
Transform Acumatica into Shipping ERP with Pacejet Integration
Pacejet extends the fulfillment capabilities native to Acumatica and allows you to interact with both applications near-simultaneously. Data collected in the moment by users on the warehouse floor is uploaded direct to your role-based dashboards in Acumatica, permitting quick decision-making and execution on developments as they happen. Information is exchange seamlessly between your enterprise and shipping software, enabling you to work with a single, integrated technology stack hosted in the cloud.