Nonprofit Accounting Software
Nonprofit ERP & Accounting Software
Leveraging scalable nonprofit accounting software that can be adapted to your particular needs would allow your nonprofit organization to address your financial and regulatory concerns. By implementing a financial management system built for NPOs and hosted in the cloud, you can alleviate the pain points specific to your sector with out-of-the-box nonprofit reporting functionality. A modern SaaS platform with state-of-the-art technology enables you to properly monitor and maintain all of your organization's sources of revenue and ensure compliance with nonprofit legal obligations. SWK Technologies will help you choose a nonprofit accounting software that delivers the ability to ensure accurate financial reporting that complies with the stricter regulations and donor funding requirements you face.
The internal processes of nonprofit organizations (NPOs) can be just as complex – if not more so – as those of for-profit businesses. Many NPOs also have purchasing and payroll concerns in addition to other requirements influenced by their non-for-profit nature. Nonprofits must often meet additional obligations to external parties, such as donors and regulatory agencies monitoring charitable transactions. Organizations must balance these responsibilities with both their established missions and the unique realities they face as entities that cannot rely on revenue.
SWK offers two robust cloud accounting software solutions for nonprofit organizations – Sage Intacct and Acumatica.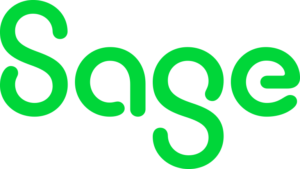 Sage Intacct is the world's leading accounting software and the only one recommended by AICPA, as well as a high performer for satisfaction ratings from G2 and Gartner. It provides a wealth of financial tracking and reporting capabilities for a wide variety of nonprofit sectors, including educational, faith-based and philanthropic. Capture real-time visibility and leverage seamlessly organized, personalized views into your data sets from all parts of your organization with Intacct for nonprofits – click the button to learn more.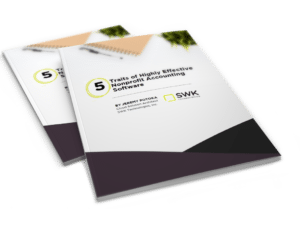 Our in-house nonprofit expert, Jeremy Potoka, wrote a guide on the 5 Traits of Highly Effective Nonprofit Accounting Software to help you identify what features, functionality and other accounting software traits to consider for your nonprofit organization.