Nonprofit Accounting Software
---
Nonprofit ERP & Accounting Software
Leveraging scalable nonprofit accounting software that can be adapted to your particular needs would allow your nonprofit organization to address your financial and regulatory concerns. By implementing a financial management system built for NPOs and hosted in the cloud, you can alleviate the pain points specific to your sector with out-of-the-box nonprofit reporting functionality. A modern SaaS platform with state-of-the-art technology enables you to properly monitor and maintain all of your organization's sources of revenue and ensure compliance with nonprofit legal obligations. SWK Technologies will help you choose a nonprofit accounting software that delivers the ability to ensure accurate financial reporting that complies with the stricter regulations and donor funding requirements you face.
ACCOUNTING

Nonprofit accounting functions in a different capacity than that of commercial enterprises. Instead of reflecting the profitability of the organization, accounting for NPOs must reflect their responsibility to fulfilling their mission and the directives of their donors. Acumatica and Sage Intacct's nonprofit software solutions provides end-to-end financial visibility through project accounting features as well as budget management functionality that protects against overspending. Manage as many entities – and currencies – as you need to without having to load up separate individual systems for each and every account, consolidating your reporting to a single workflow.
FUNDING

Revenue streams for nonprofit agencies can be derived from various public and/or private sources. Laws for nonprofit organizations mandate NPOs to use this money only for certain tasks and to create audit trails for these functions. Assets must be isolated according to their required usage. Acumatica Cloud ERP and Sage Intacct accounting software allow you to define your different accounts and manage restricted funds separately to prevent the mixing of diverse revenue.
REPORTING

Nonprofit regulations necessitate the inclusion of reporting functionality in any solution deployed in this sector. Nonprofit organizations must implement a system that allows them to deliver regular updates to their presiding stakeholders and regulatory entities. Acumatica and Sage Intacct for nonprofit fundraising fulfill this with comprehensive data delivery features that provide an extensive look into your financial and operational processes from multiple dimensions. Seamless integration between accounts allows for data from separate funds to be compiled for a more informative overview of assets. This also enables you to provide complete audit trails for all of your transactions down to the user level.
FLEXIBILITY

Nonprofits occupy multiple areas within the sector that face different and continuously developing circumstances. Your NPO requires a nonprofit accounting software system that can be deployed according to your specific operational model and the needs of your organization's mission. The Acumatica and Sage Intacct nonprofit ERP software solutions can be implemented according to your needs as a SaaS solution, or in a private cloud or on-premise hosting for the former. Customize the use of your solution, including leveraging a native mobile application for remote interaction, web-based browser support or standard file format exportation for reporting, and an unlimited user model.
INTEGRATION

Open APIs in Intacct and Acumatica Cloud ERP empower you to seamlessly integrate your nonprofit accounting software with the rest of your technology stack. Connect your financial management system with human resource and payroll applications and more to create a unified infrastructure, where data passes securely from one silo to the next without interruption and limited manual input.
---
The internal processes of nonprofit organizations (NPOs) can be just as complex – if not more so – as those of for-profit businesses. Many NPOs also have purchasing and payroll concerns in addition to other requirements influenced by their non-for-profit nature. Nonprofits must often meet additional obligations to external parties, such as donors and regulatory agencies monitoring charitable transactions. Organizations must balance these responsibilities with both their established missions and the unique realities they face as entities that cannot rely on revenue.
SWK offers two robust cloud accounting software solutions for nonprofit organizations – Sage Intacct and Acumatica.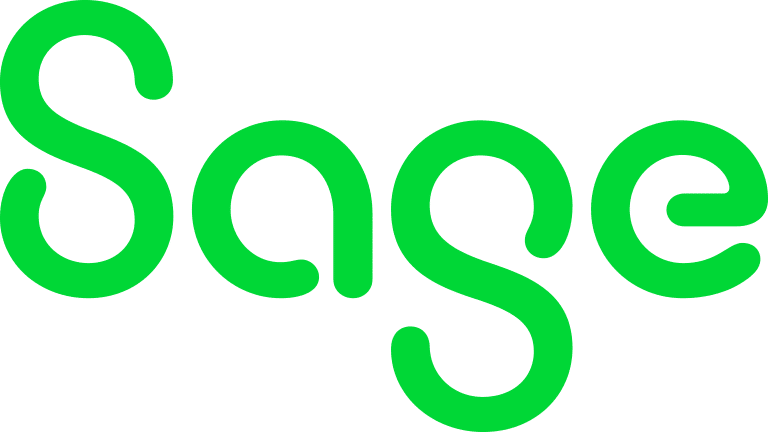 Sage Intacct is the world's leading accounting software and the only one recommended by AICPA, as well as a high performer for satisfaction ratings from G2 and Gartner. It provides a wealth of financial tracking and reporting capabilities for a wide variety of nonprofit sectors, including educational, faith-based and philanthropic. Capture real-time visibility and leverage seamlessly organized, personalized views into your data sets from all parts of your organization with Intacct for nonprofits.
Ebook Download
Our in-house nonprofit expert, Jeremy Potoka, wrote a guide on the 5 Traits of Highly Effective Nonprofit Accounting Software to help you identify what features, functionality and other accounting software traits to consider for your nonprofit organization.