Mid-Market & Enterprise Software
---
ACUMATICA SERVICE MANAGEMENT
Acumatica Field Service Management Software
The Acumatica Service Management suite provides a collection of modules designed to modernize your field service operations and grant you the capabilities you need to streamline communications. Leveraging the latest technology delivered through the cloud, this state of the art SaaS ERP consolidates your disparate workflows between the back office and your field teams, and helps facilitate real-time collaboration between disconnected units. SWK Technologies will help you implement and optimize this solution to capture the best ROI from your technology stack.
Acumatica field service management software seamlessly integrates and exchanges data with a host of connected modules and third-party applications to give you a 360-degree view of your service activities, both in the back office and in the field. With a mobile app for Android and iOS devices, seamless scheduling automation, and highly-customizable dashboards built around visual analytics, this suite is designed to grant end-to-end visibility over your service lifecycles.
EQUIPMENT MANAGEMENT

Schedule and maintain a history of appointments for services performed on equipment items installed at customer facilities. Component Handling Define components of equipment items and schedule appointments for regularly scheduled replacements.

Define warranties by equipment and by component. The system will notify the employee and manager as appointments are manually or automatically scheduled. Preventative Maintenance Contracts Create recurring schedules for preventive maintenance and fine-tune appointment assignment using calendar boards.

Standardized Billing Contracts

Define a billing period and the allotted amount of service hours or visits permitted in the period. Apply overage charges when allotted services exceed maximum visits or hours for the period.

Update appointments and equipment items on the road or in the field at customer sites using the mobile application designed for Android and iOS devices. Select the equipment to repair and service, take pictures, access equipment history, review warranty information, use your phone for note dictation, and update the order status directly from your mobile device.

Multi-Language and Localization

Support multiple languages, date formats, and number formats. Define a default language by user for the web and on the mobile app.

Enterprise-Wide Integration

Convert CRM opportunities into service orders and appointments for equipment repair. Stock equipment and component items sold through the sales order application can be maintained for on-going equipment management and maintenance. Create recurring service schedules for a project and manage budgets and profitability across and project. Capture time for employee timecards used for payroll. Manage equipment and replacement part inventory with integrated purchasing, requisitions, and powerful inventory replenishment logic.
FIELD SERVICE MANAGEMENT

Dashboards and Business Intelligence

Create personalized dashboards easily and turn raw data into rich visuals to track progress and spot trends as they happen. Acumatica's business intelligence can also leverage Microsoft Power BI to deliver insights from multiple data sources that are key to your business.

Team Approach to Sales and Service

Customer Management (CRM) is part of Acumatica, not a loosely integrated module. From marketing, quoting, bidding, to installing and field services, the customer information is visible throughout the organization providing a 360-degree field of all customer interactions. When selling equipment, the installation appointment can be scheduled while the user is in order entry. (Customer Management is sold as an optional application.)

Field Service Management is not just for small projects. When the installations are very large (tasks, people, or equipment), all the costs (time, materials, and expenses) of each phase of the project are tracked in Acumatica Project Accounting (sold as an optional application). Compare actual project costs with original and revised budgets in real time.

Optimize routes for appointments with the ability to filter appointments by several different criteria. Routes are plotted in Google Maps for each service person with lists of required resources (equipment or machine).Graphical displays show the routes and order status with different colors, enabling dispatchers to rapidly respond to problems and make route changes. Routes are designed to minimize drive time and changes to the route are instantly redrawn and available on the field technician's mobile device.

In field services, tools and repair parts are typically spread across multiple vehicles and warehouse locations. With Acumatica, you can control and track these locations and costs. Since inventory and purchasing are integrated, replenishment orders can be sent to a specific location and, when the parts arrive, the dispatcher can schedule the service appointment for installation.

Service Contract Management

Recurring service contracts are a significant source of revenue. Visibility on renewal dates for each contract helps preserve the revenue. Dashboards can alert the service team of expiring contracts. Your team can create and manage multiple service schedules per customer and fine-tune appointments using the Schedule Calendar Board for staff and resources.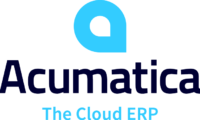 Acumatica Field Service Management Integrations
Integrate the Acumatica Service Management Edition with any other publisher module as well third-party solutions to build the technology stack that returns the best ROI for you. Connect your entire project lifecycle through your ERP and leverage real-time requisition automation and equipment management. Ensure your business operates smoothly from end to end with an inclusive cloud application suite that bridges the gap between all parts of your organization.