Sage CRM – Customer Relationship Management Software
Sage CRM gives you total control over your customer data with instant access to all of the items your users need at every stage of your sales cycle. Empower your team to collaborate seamlessly by ensuring they have visibility into the same information consistently, and arm them with the tools to provide a fluid, flexible and simplified client experience. Stand out among your competitors with reliable insight that enables you to stay connected with your market even in the face of change and disruption.
Unify your Sales, Marketing and Service teams by providing a module for each in Sage CRM, as well as an Integration tool that connects each workflow with the right information, no matter the department. This customer relationship management software features robust end to end automation for every part of the sales cycle, from marketing campaign activities to automated sales lead assignments and service requests. By integrating this solution with your Sage 100 or Sage X3 ERP system, you will capture data from all sides of your business in real-time and break down silos that prevent you from maximizing your ROI.
Other features include personalized user interfaces, call and escalation histories, multiple contacts, support cases, and email and documents sent and received. Sage CRM presents an intuitive dashboard that allows you to manage calendars, tasks, lists and many other activities seamlessly. Additional updates are released every year, with Sage frequently delivering new features tri-annually, and support lifecycles of up to three year for every release.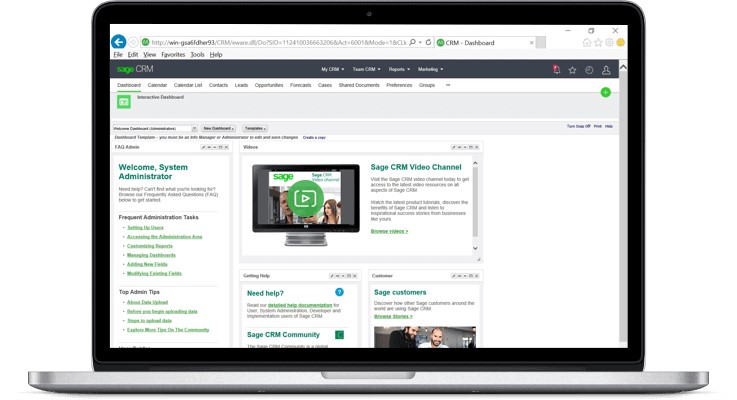 Sage CRM ERP Integrations