BigCommerce Ecommerce Software Integration with ERP
BigCommerce is a leading ecommerce software hosted in the cloud, and when integrated with ERP such as Acumatica will allow you to connect your digital storefront with your accounting, inventory and CRM data seamlessly. As a value-added reseller (VAR) and development partner for both of these solutions, SWK Technologies will help you build out your technology stack around these applications to capture the features, user experience and synchronization you need to streamline order management.
Leveraging the flexibility of SaaS combined with the automation provided by the Acumatica Commerce Edition, the BigCommerce integration will empower you to unify your digital storefront with your backend databases to produce a single, united workflow for every customer order. The native connector built by Acumatica works seamlessly between each solution, and as both are hosted in the cloud users can communicate, collaborate and sync data in real-time.
Ecommerce has risen in prominence through the start of the 21st century and surged in growth with the shift to social distancing during the 2020 pandemic. Online retail giants like Amazon and Alibaba have driven these trends over the decades, but businesses of all sizes have had to reconsider an omnichannel experience in the age of digital transformation. By taking advantage of this native integration, Acumatica users can transform their cloud ERP into a true omnichannel retail solution and position themselves for success in an increasingly digitized world.
Expand Acumatica Ecommerce When You Integrate BigCommerce
Acumatica serves as a foundational core application that unites all of your disparate databases and teams through a centralized repository of data sets, workflows and features. Individual modules work together to deliver industry- and role-specific functions while still providing a robust platform that remains scalable on the backend, allowing you to modify it for growth and other changes in your operations.
The Acumatica Retail-Commerce Edition consolidates the Inventory Management, Financial Management, Order Management and Point of Sale (POS) modules as well as the native connectors for both BigCommerce and Shopify within a unified suite. This combined platform provides an end-to-end ecommerce solution that captures visibility into every stage of your extended value chain, granting you the insight you need to fulfill each and every digital order. Your ERP will leverage your integration to streamline your back-office processes and automate critical repetitive tasks, condensing time and costs invested into each order lifecycle while improving the customer-facing experience.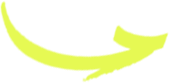 Watch the BigCommerce for Acumatica Connector Demos