Every organization has critical information and transactions that need monitoring. A prospect who has not been followed-up with, a contract that is about to expire; a pricing error. Sage KnowledgeSync monitors all your business data—both within your Sage product lines, and beyond. Providing every organization with much-needed Exception Management, Sage KnowledgeSync identifies and responds to conditions that fall outside of an organization's standard operating procedures and enables organizations to avoid saying "If only we had known".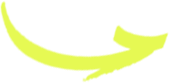 Most organizations today spend far too much time manually running, distributing, and delivering various forms, documents, and reports to both their internal employees and external clients and partners. Sage KnowledgeSync automates both the production and delivery of such documents, whether it's sending quotes, invoices, or letters to clients, or distributing analytical reports to an organization's own managers and executives. Using the industry-standard Crystal Reports, Sage KnowledgeSync generates forms and documents when needed—or when business conditions demand it—and delivers this information to the right people at the right time.
Sage KnowledgeSync does more than just send alerts; it triggers "workflow" to update your applications, schedule intelligent tasks, and move information between an organization's disparate software systems. Whether it's to update a client's history based on the receipt of an email message from them, or to schedule a phone call for a prospect who has not been contacted within the last week, Sage KnowledgeSync gives organizations the means to automate (and monitor) critical business processes.
Notify staff about critical business issues—when they occur—and not hours, days, or weeks later
Identify trends or problems across your entire business by combining and analyzing information from multiple systems
Synchronize data between multiple business applications & identify inconsistencies between databases
Push client or partner specific information out to a web browser for easy, self-service access
Know when someone changes a critical piece of business information—like a contract renewal cost or a client's credit limit
Be alerted—and trigger automatic corrections—when potential problems appear in your Windows operating systems
Monitor activity on your website and autoprocess information requests and/or questions from prospects or clients
Business Activity Monitoring solution, and create a central point for business process management
Enable

follow-me alerts

that know when and where to find you based on the time of day and day of the week
Get an immediate ROI due to free, preconfigured collections of alerts for use with most Sage business applications
DOWNLOAD INFORMATION SHEETS
Click on the images below to enlarge and download the PDFs.