Welcome to Payments Online
For your convenience, SWK Technologies now accepts payments online.
To ensure your payment is applied to the correct invoice or sales order, please follow the instructions on to the appropriate payment page using the links on the right.
The sales order number can be found in the upper left corner of the sales order form
The invoice number can be found in the upper right corner of the invoice form next to the date
Enter the amount to pay in the Amount field to ensure the correct amount is charged to your credit card
Once you've entered your information click "Submit" and your information will be securely processed
*click below to see an example of where to find the invoice or order number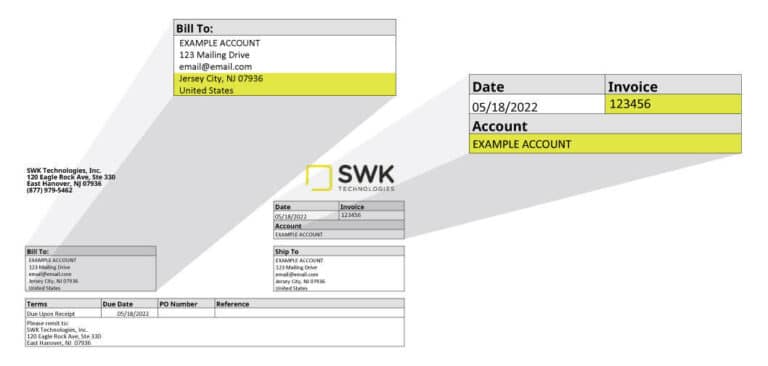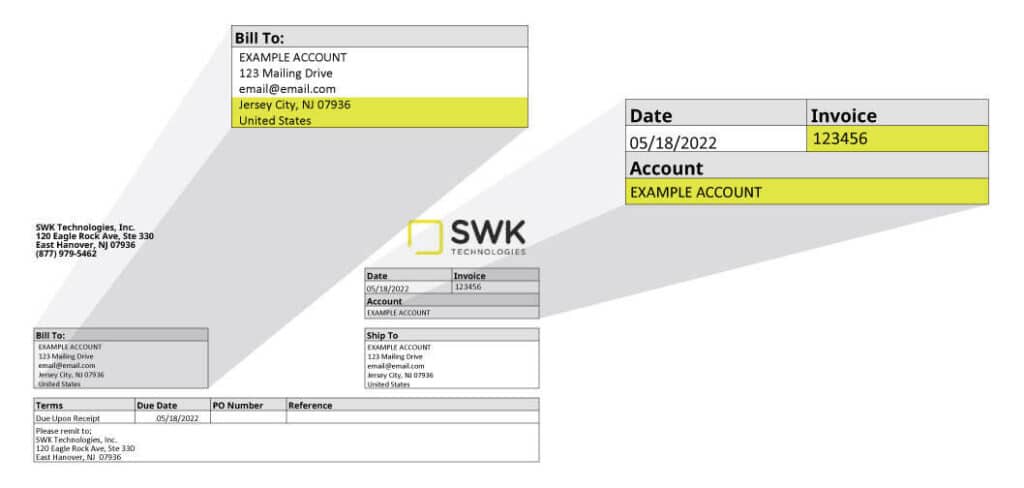 ACH Payment
Credit Card Payment
Use the links below to make your payment using ACH or Credit Card.