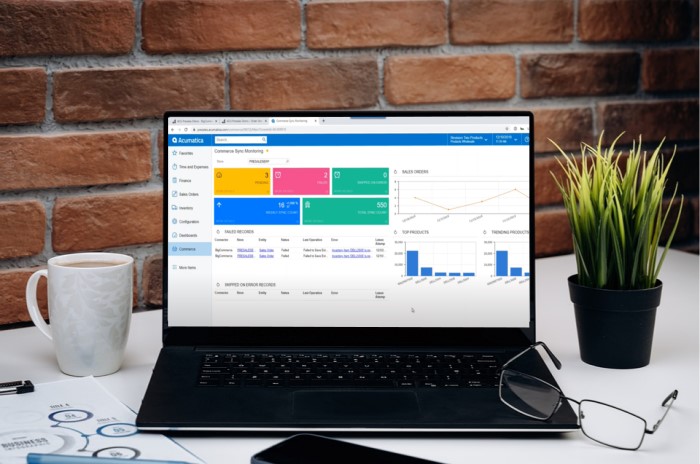 This list of 15 integrations for Acumatica is compromised of many of the top add-ons for this modern cloud-based software, extending native capabilities for manufacturing, distribution and more, and introducing functionality for mission-critical demands such as sales tax and ecommerce automation. As an award-winning Acumatica Cloud ERP partner, SWK Technologies can provide the resources, tools, and expertise your business needs to seamlessly connect any of these solutions with your enterprise system and optimize workflows to return the best value on your implementation.
Learn more about these 15 top Acumatica integrations below:
Avalara
Avalara is the market-leading sales tax automation solution, modernizing your remote sales and use tax processes with toolsets adapted for the latest economic nexus shifts and new regulations. The AvaTax integration for Acumatica Cloud ERP allows you to automatically calculate tax on individual transactions, update the latest rates mapped to each tax code, and validate exemption certificates tied to customer accounts in your database.
BigCommerce
The Acumatica connector for BigCommerce (and Shopify) enables you to seamlessly sync data between both solutions in real-time, updating product information in your ecommerce storefront with needing to resort to manual entry. This bidirectional connection automates repetitive but critical tasks, consolidating backend processes without needing to bounce between your ERP, CRM, and digital commerce systems. Additionally, BigCommerce features open APIs that allow integration with many other applications in your technology stack, such as shipping software like Shipstation.
SWK Ecommerce Integration Services for Acumatica
SWK offers implementation, development and integration services for your ecommerce software and ERP solution, supplying our knowledge and expertise to help you optimize your digital storefront connector. Whether BigCommerce, Shopify or another retail commerce system, we will help you deploy your application and integrate it into your technology stack to achieve the best ROI.
Procore
Integrating Procore with Acumatica Cloud ERP empowers construction and engineering firms to build a comprehensive project management software ecosystem, without needing to pay additional fees for individual user licenses for either application. Integrating these two solutions grants you access to unified project workflows that knock down silos between each of your teams, connects you seamlessly with subcontractors, and maps out mission-critical data sets for real-time synchronization.
DataSelf
DataSelf Analytics is a business intelligence system designed to deliver self-service BI to small and mid-sized businesses, providing intuitive, actionable reporting as well as deep visibility into your financial and operational data. Allowing users to leverage powerful technology such as Tableau and Power BI, the DataSelf integration with Acumatica creates a sustained, comprehensive view into your business data that lets you visualize profitability and productivity for informed decision-making.
AvidXchange
AvidXchange automates your electronic accounts payable processes and delivers a variety of additional solutions and services designed to streamline your AP activities, consolidating the amount of time – and money – needed to manage your vendor payment workflows. Integrating this payment automation software with Acumatica Cloud ERP provides you with a fast SaaS implementation (45-day guarantee), a unified invoice processing platform and an automated AP payment lifecycle that condenses the number of manual touchpoints your accounting team needs to interact with to ensure partners are paid.
Salesforce
The Salesforce integration with Acumatica CRM extends the customer relationship management capabilities in your ERP and enables you to share data bidirectionally, updating accounts and their fields automatically in both solutions. The Salesforce Sync feature lets import and export data between the two systems, with automated matching for applicable fields, providing you with access to individual objects and reporting in either application at the touch of a button.
Pacejet
Pacejet is a shipping software solution leveraging the cloud and modern automation tools to consolidate manual activities, and reduce your costs across your shipment lifecycles. The Acumatica integration is built and maintained natively in your ERP, ensuring features are always up to date and enabling seamless connectivity with your accounting, inventory, and CRM databases.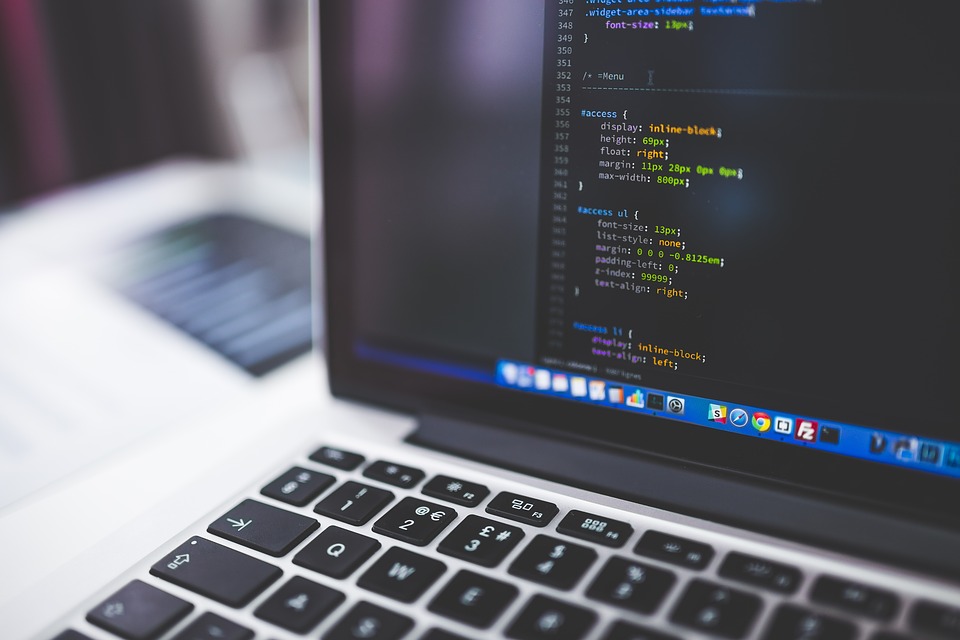 SPS Commerce
SPS Commerce is a full-service, completely cloud-based EDI (Electronic Data Interchange) solution that combines modern technology with a robust network of 90,000 retail partners to ensure proactive compliance across every electronic transaction. SPS Commerce Fulfillment for Acumatica lets you take control of your trading processes without having to exit and out of your ERP, with seamless integration between both systems as well as a consolidated implementation with Fast Track Express.
DocLink by Altec
Altec Doclink is a document management system available on-premise, in the cloud or in a hybrid environment, empowering businesses like yours to go paperless no matter where your technology stack lives. Integrating Doclink with Acumatica grants you access to a single repository for all of your files, consolidating electronic documentation, filing and processing for all of your departments from AP/AR and sales to human resources and legal.
Quality Management Suite
The Quality Management Suite (QMS) was designed by eWorkplace Apps to extend the process manufacturing and compliance capabilities of Acumatica Manufacturing by leveraging the technology of the BatchMaster solution. QMS is managed natively in Acumatica Cloud ERP, expanding the functionality to include recipe and formula management, quality assurance (QA) traceability and additional features needed to manage batch processing regulations.
Velixo
Velixo is a reporting tool built with Acumatica in mind, and that seamlessly connects your ERP with your Microsoft Excel spreadsheets, adding integrated features for both applications that streamlines how you create reports. After quickly installing, Acumatica users will gain access to dozens of new functions in Excel that updates in real-time in your enterprise system across multiple entities, tenants and instances, eliminating the need to export and uploaded multiple sheets.
Lockstep Collect
Lockstep Collect automates your accounts receivable (AR) processes, including credit collections and cash flow forecasting, empowering you to digitize your AR operations and cut your DSO (days sales outstanding) significantly with cloud-based accounting. The Acumatica Cloud ERP integration delivers comprehensive visibility into your customer's payment journey, providing real-time insight as well as seamless communication with your client base.
Workforce Go! HCM
Workforce Go! HCM is a human capital management software suite supplying human resource and payroll capabilities on a cloud platform. Built from Kronos, the WFG integration with Acumatica provides users with a scalable set of tools for HR management and automation, including for time and attendance, talent acquisition, employee self-service and much, much more.
Scissortail HCM and Payroll
Scissortail is another set of cloud-based HCM and Payroll applications built from the Kronos platform, and is also available as an add-on for Acumatica Cloud ERP. Additionally, it features integration possibilities with many other solutions on this list (including DataSelf), giving users options for building a connected technology stack with the right human capital management system.
Fraxion
Fraxion is a true cloud, spend and procurement management solution that pulls purchasing data directly from your ERP integration to grant you comprehensive visibility into your expenses and costs. Acumatica users will be able to access tools such as spend analytics and invoice approvals that will empower them to capture real-time insight into where their money is going, with a built-in control framework that automates purchasing while enforcing security and fraud protection.
NETSTOCK
NETSTOCK, the publishers of Sage Inventory Advisor for Sage 100, have also produced an inventory management integration for Acumatica that allows users to gain end-to-end visibility into their inventory processes. Robust analytics are delivered through an intuitive dashboard that visualizes your key data flows, providing insight anywhere and at any time with mobile-friendly, browser-based functionality.
SWK Will Help Manage All of Your Acumatica Integrations
SWK Technologies will supply the support, guidance and expertise you need to not only optimize your Acumatica implementation, but to get the most out of every one of the integrations listed above. We will provide development, consulting, and other resources for your add-on connections as well as the solutions themselves as a trusted partner, ensuring that your software and IT stack is adapted to your needs to give you access to the best ROI on your technology.
Contact SWK today to learn more about the Acumatica integrations we support, and how exactly we can leverage our knowledge and experience with each of these systems to maximize your value return.
Take a Look at More Acumatica Integrations and Modules