Worry-Free IT Support and Network Services
IT support is integral to doing business in the modern world, but does your organization have the resources on hand to solve every issue, all the time? Working with an outsourced managed service provider (MSP) alleviates the stress of juggling the growing number of challenges and threats that affect your infrastructure, allowing you to supplement inhouse IT teams whether they are dedicated professionals or acting helpdesk staff standing in. Managed network services will ensure that your systems are always equipped with a response to all of your technology pain points, and that your data is secured against disruption.
For SMBs, midmarket companies and small enterprises, there are no better solutions than SWK Technologies' Network Assurance and Network Essentials IT support. As an award-winning managed service provider (MSP), SWK will deliver the knowledge, guidance and expertise you need to capture the best ROI for your technology ecosystem, whether your infrastructure and applications are hosted in the cloud, on-premise or in hybrid deployments. From diagnostic monitoring and predictive maintenance to patch management and antivirus installation, our network services are tailored to the risks you face and with pricing designed around your budget.
5 Benefits of SWK's IT Support Services
Here are five reasons SWK has the managed IT services for you: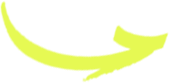 SWK TECHNOLOGIES ENABLES YOU TO CONTROL COSTS
SWK TECHNOLOGIES SOLVES INCREASINGLY COMPLEX IT SOLUTIONS
SWK TECHNOLOGIES TRANSFORMS YOUR IT INFRASTRUCTURE
SWK TECHNOLOGIES OFFERS MORE COMPREHENSIVE AND COMPLETE IT SOLUTIONS
SWK TECHNOLOGIES ENABLES YOU TO MAINTAIN COMPLIANCE




IT Support for Sage 100, Intacct and Acumatica
Your ERP, CRM, WMS, EDI and other business management systems need tailored network solutions and services to handle the unique pain points and vulnerabilities that affect these applications. SWK brings our expertise as a value-added reseller (VAR) and software consultant for Sage 100, Sage Intacct, Acumatica, ADP Workforce Now, Microsoft 365 and more to our MSP practices, providing IT support that directly addresses the full breadth of your technology stack down to the individual components.