SilverSun Technologies, Inc.
SWK Technologies' Parent Company
Traded under the ticker SSNT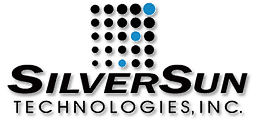 In early 2017, SWK Technologies' parent company, SilverSun Technologies, Inc., formally applied for listing on the NASDAQ Capital Market. The application was accepted by NASDAQ and the company's common stock became open for trading under the symbol SSNT. The listing represents an important milestone for SilverSun and SWK, one that was achieved by maintaining steady growth and profitability over many years. No outside financing was necessary to meet the listing requirements and was attained solely through the company's own earnings. This has allowed the preservation of shareholder value, and will contribute to its eventual growth as well as SWK continues to expand its operations. The increased visibility and better access to capital that the NASDAQ listing will provide ensures that SWK will be able to persist in this expansion and maintain the exemplary standard of service we offer to our customers and partners.