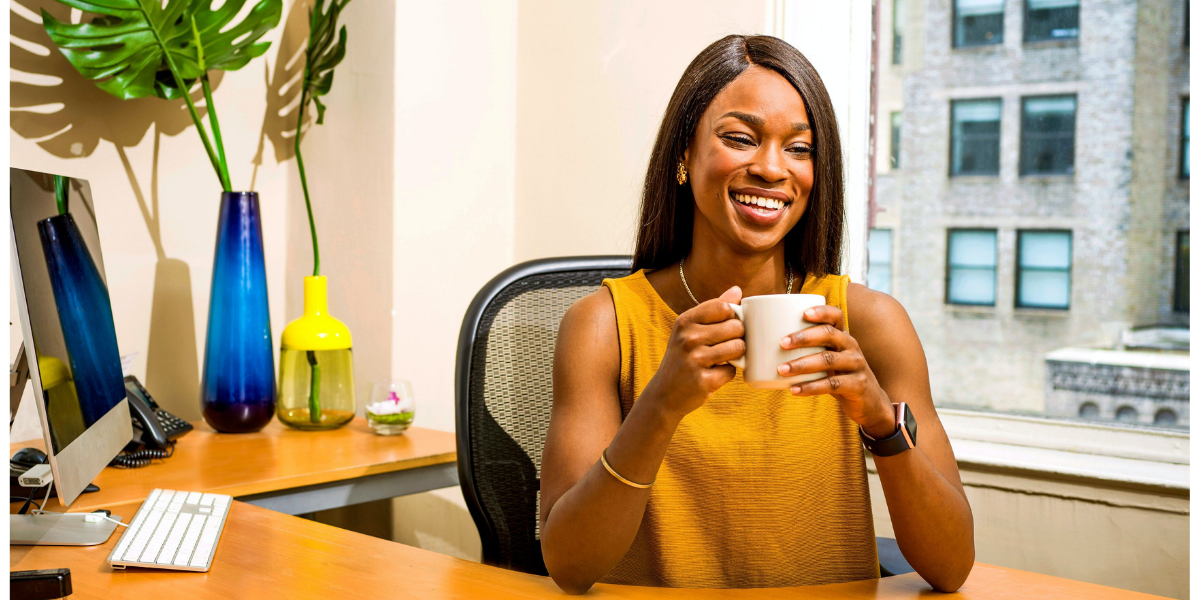 We have all heard that cloud ERP is the future… but is cloud the right future for you? Let's talk about some benefits and drawbacks to cloud ERP and discuss how you can get the best of both worlds with the innovative setup in Sage 100cloud ERP.
Fact: Business Leaders Are on the Fence About Cloud ERP
A 2020 report by Forrester Consulting, Finding the Right Technology Strategy for Your Unique Business Priorities, found that out of 309 technology decision makers at U.S. SMBs, nearly two-thirds are currently deploying at least some of their front- and/or back-office applications in the cloud.
In another Forrester report that was filtered for U.S. manufacturers and distributors, a full 70% of respondents were migrating some existing apps to the cloud. (Source: Forrester Analytics Global Business Technographics® Infrastructure Survey, 2018)
Clearly "the cloud" is important to many modern business leaders in your industry – but it is important to note that the majority of business leaders are still only choosing to migrate a select portion of their operations to the cloud. 30-34% of business leaders are choosing not to migrate to the cloud at all right now.
In other words, leaders are still on the fence about cloud ERP.
Are you?
Fact: Cloud ERP Offers Advantages and Disadvantages
In the Forrester report, researchers found that respondents viewed cloud-based solutions as providing significant benefits, including:
Easier updates
Lower total cost of ownership over time (TCO)
Improved security
However, researchers found that respondents also viewed cloud-based solutions to have significant drawbacks:
Lack of control over data and software
Inexperienced employees
Data sovereignty (i.e. issues with where data resides geographically)
When compared to on-premises solutions, cloud ERP often fell short of SMB expectations for data security and control. Business leaders that have to juggle regulatory concerns and compliance may be especially wary of these drawbacks to cloud solutions.
Fortunately, there is an easy way your business can take advantage of cloud benefits while maintaining on-premises control: Sage 100cloud cloud-connected ERP.
What Is Sage 100cloud ERP?
Companies running Sage 100 (fka MAS90), often believe that moving to Sage 100cloud would mean that they would be moving their operations to the cloud. Many business leaders are hesitant to make a huge leap like that, however…
…the cloud-connected Sage 100cloud can be installed on a server of your choice just like Sage 100, which means you can keep your operations and data on-premises for maximum control and data sovereignty.
Here is the million-dollar question:
If both Sage 100 and Sage 100cloud run on premises, why are savvy leaders making the switch to Sage's cloud-connected solution?
Answer: Not only does Sage 100cloud ERP deliver the on-premises security and control you are used to, it also delivers the convenience of the cloud with its many cloud-connected app add-ons and services. (Plus, Sage 100cloud offers a wide range of benefits over traditional Sage 100.)
Sage's innovative, hybrid model provides modern manufacturers and distributors with an on-premises solution that matches their expectations for control and performance in an ERP, but goes above and beyond base performance to deliver something much more special:
Time-strapped distributors may choose to sync up their Sage 100cloud ERP to cloud-based inventory management solutions that provide real-time inventory insight.
Performance-driven manufacturers may choose to pair Sage 100cloud with cloud-driven labor- and job-tracking tools, so they can keep a close eye on production timelines, minute by minute.
Busy accounting departments across a wide range of industries may decide to streamline their Accounts Payable processes with automated AP tools that can be rolled out in as little as 6 hours.
In short, each company is likely to have their own individual requirements and expectations for their ERP but, with cloud-connected Sage 100cloud ERP, leaders can "have their cake and eat it too" using a solution that delivers both control and flexibility.
The Secure Cloud Sage 100 Hosting Option by SWK
Another option is hosting your Sage 100 instance in a secure cloud environment operated by a CSP (cloud service provider) such as SWK Technologies. Being a top Sage 100 reseller as well, SWK knows the ins and outs of your ERP intricately, and will ensure that your hosted software will continue to perform seamlessly. SWK's Secure Cloud Hosting service also comes built-in with cybersecurity with around the clock, with endpoint monitoring and data protection provided by a Smart SOC (security operations center).
Choosing SWK Technologies as both your Sage 100 and cloud partner will allow you to consolidate ERP support touchpoints and streamline your software maintenance. Additionally, you will be able to receive real-time IT support and data backups with SWK's Managed Cloud Services.
Learn More About Cloud-Connected ERP
Sadly, many business leaders do not realize that they have a choice when it comes to cloud ERP. They are welcome to choose as much or as little cloud integration as they want – as long as they select an ERP solution that supports their hybrid needs.
Sage 100cloud is that solution.
As soon as you have questions or would like to take a closer look at Sage 100cloud, simply reach out and contact the Sage experts at SWK Technologies. For more than 30 years, SWK Technologies has focused on bringing the top business-building tech solutions to manufacturers, distributors, and many other industries – and we are more than happy to share our expertise with you. Please feel free to reach out as soon as you are ready. 
Talk to the Sage 100cloud experts at SWK