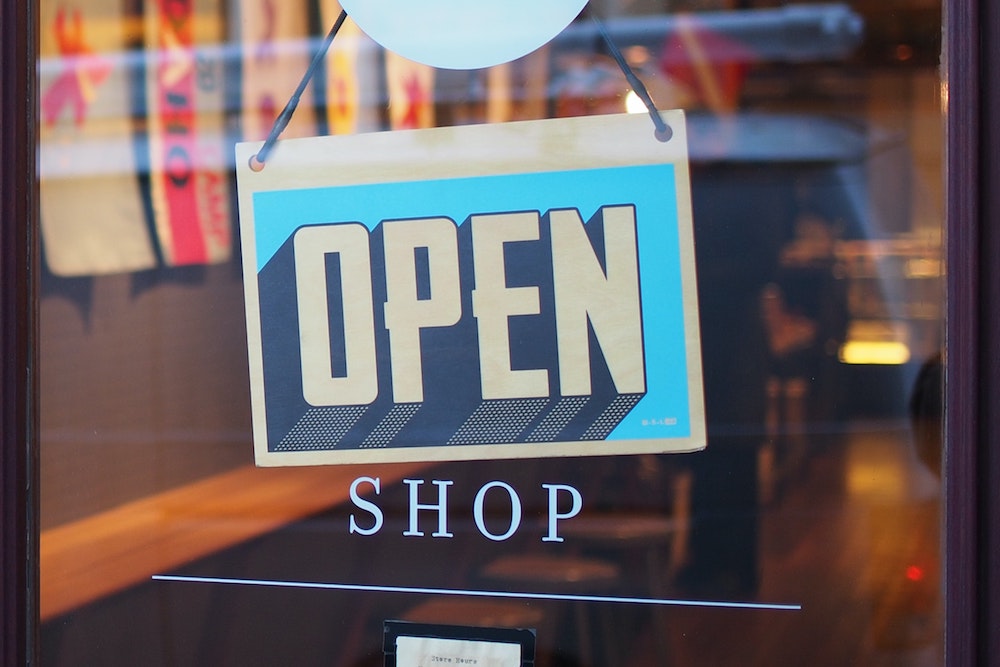 Ever wonder how you can modify your Sage 100cloud solution to make it a better fit for your constantly evolving organization? One of the biggest benefits of using a cloud-connected business environment is that you have access to a wide range of easy-to-implement Sage 100cloud Marketplace add-ons that you can purchase "off the shelf" in an instant.
Best of all, most Marketplace add-ons feature low-cost subscription pricing, which makes it a cinch for you to find the exact solutions that work perfectly for your company!
You can find all the available solutions in the Sage 100cloud Marketplace – or read on for a time-saving summary that will help you get acquainted with what is available.
The Top Sage 100cloud Marketplace Solutions Right Now
Although the below is not a comprehensive list of all the Marketplace solutions that your company can take advantage of, it is a list of the ones we at SWK Technologies know and use all the time.
Depending on your needs, you can trust that any of the below solutions will be a great choice to solve your specific and unique business challenges.
Sage Production Management
Offering a simple way to take control of your entire production process and regain control over your inventory, Sage Production Management, the replacement for today's Work Order module, delivers the tools you need to stay on top of your production workload.
Real-time data
Inventory optimization
Visibility into manual processes
Fully customizable fields, tables, and scripts
Work ticket editing
Sage Operations Management
This Sage 100cloud Manufacturing add-on (the new name for JobOps) delivers automation that manages and tracks the complete job lifecycle of everything you produce, giving you unprecedented control and insight into your jobs.
End-to-end control for estimating, SO, work tickets, job planning, costing, tracking, and purchasing
Proactive job status monitoring for greater efficiency
Real-time job management tools
Automate manual processes, such as generating POs and work tickets, checking materials availability before release, and verifying accuracy of quotes and schedules before production starts
Detailed cost roll-ups with automatically updated materials costs
Paya
This built-in payment management tool simply requires activation for real-time cash flow visibility, faster remit times, and back office simplification of many payment-related processes.
Anywhere / anytime payment acceptance
Automated payment posting and GL updating
Accept credit cards, debit, checks, ACH, gift cards, etc.
Automatically update reports
Robust sales analysis tool helps refine forecasts and your product mix
PCI compliant and secure
Sage Checks & Forms
Guaranteed to be 100% compatible with Sage 100cloud, this solution makes it easy to enter your data, load your checks, and print! Includes 30 advanced security features on checks.
No misprints again
Fraud monitoring included
Stolen document replacement protection
Identity restoration assistance
SPS Commerce / MAPADOC
Connect MAPADOC with any trading partner for easy EDI (electronic data interchange) services that make EDI compliance seamless, secure, and simple.
Fully embedded in Sage 100cloud
Validates data to reduce chargeback fees
EDI workflows done your way
End-to-end EDI connectivity with 80,000+ trading partners
Integrates with WMS, barcoding, and shipping solution for a complete supply chain tool
Enhanced Scheduling
This add-on for Sage 100cloud Manufacturing, which was originally "Sage Operations Management" and part of JobOps, helps you easily prioritize your job schedules, ensuring greater customer satisfaction and better production timeline management.
Real-time capacity confirmation
Forecasting with "what if" drag and drops
Stay on top of production and avoid bottlenecks
Visual warnings alert you of capacity or material constraints
Product Configurator
This add-on for Sage 100cloud Manufacturing, which was once part of JobOps, empowers you to create fast, accurate estimates or Sales Orders, plus comprehensive BoMs for custom products. Saves so much time!
Rules-based options wizard makes quoting a breeze
Helps ensure accurate delivery dates for customized products
Protects profit margins by accurately estimating costs
Reduces manual data entry with smart part numbers
Sage AP Automation
Make the AP process more efficient and reduce entry errors with this mobile-ready AP automation solution that increases visibility and control over your AP tasks. Rolls out in as little as 6 hours.
Streamline and automate each step in your AP workflow
Get rid of paper with 7 years of guaranteed digital storage
Real-time insight helps you understand spending
Multi-entity capable
Unlimited users for AP
Manufacturing Mobility for Barcode
Streamline warehouse processes when you empower shipping and receiving staff to collect data quickly and accurately.
Process large amounts of data in record time
Customize easily to match your data flows
Automatic BoM import eliminates time-consuming data entry
PO/SO printing helps validate receiving and shipping accuracy
Shop Floor
This add-on for Sage Production Management (the Work Order replacement module) empowers your staff to conveniently track labor hours, issue and complete materials transactions, and update job statuses in real time.
Mobile-ready, so you can enter data from anywhere on the shop floor
Automates repetitive tasks
Real-time visibility increases your agility
Clock in / out on work tasks
Inventory Requirements Planning
Integrates with the Inventory Management module in your Sage 100cloud system to simplify and speed up your purchasing, inventory, and production management processes. This frees your staff from the chains of manual data entry, so they can focus on critical decision-making that drives your revenues.
Get realistic timelines for stock items, incorporating often overlooked factors such as build and lead time
Interactive dashboard helps you manage purchasing and production in a few clicks
Automate purchasing, inventory, and production tasks
Increase operational efficiency
Choose how to allocate material orders for greatest effectiveness
Alerts & Workflow
Automatically monitor and respond to emerging data in your ERP, CRM, or HRM systems with this workflow-based solution that helps you make faster, more informed, smarter decisions that involve all stakeholders.
Receive advance warnings on stock shortages, overdue invoices, active leads, missed deadlines, and more
Set workflow actions that keep cash flow strong
Automate invoicing and statements tasks to free up time for more value-added activities
Automatically generate key reports
Gain full PO status visibility
Sage Inventory Advisor
Use the data already in your Sage 100cloud solution to optimize stock levels and increase working capital with Sage Inventory Advisor. Discover where the biggest improvements can be made, produce quality forecasts, and receive optimal replenishment recommendations.
One-click ideal ordering
Classify and prioritize specific items in your inventory
Mobile-ready tools delivers on-the-go inventory management flexibility
Color-coded reports draw attention to critical inventory needs
Forecasting gives early warnings of stock-outs and surplus orders
DocLink
Connect your people, processes, and data with integrated document management that includes the ability to store, search, retrieve, and send any document securely. Eliminate paper, automate processes, improve your organizational efficiency, and reduce costs with DocLink.
Reduce file cabinet, storage, printing, form, mailing, and courier costs
Automate workflows and distribution to get documents to the right people at the right time
Speed cycle times, audits, and document retrieval
Adjust security permissions per user to keep documents on a "need to know" basis
Capture documents through a variety of methods
Never lose another document – and access them on the go!
Get the Most from Your Sage 100cloud Solution with the Marketplace
Curious to learn more about your options for "off the shelf," easy-to-implement solutions that address your specific business challenges? The Sage 100cloud Marketplace is only one outlet for these such solutions. You will find a greater range of options from top Sage consultants and experts, such as (you guessed it!) the team of Sage 100cloud experts at SWK Technologies.
For decades, SWK Technologies has been helping forward-looking leaders get the most out of their business management tech solutions – in fact, we were the team behind a large number of the many Sage 100 enhancements and add-ons available today.
Get in touch with the Sage 100cloud team at SWK Technologies to understand your full range of targeted business solutions. We are always standing by, ready to help you for the life of your company.