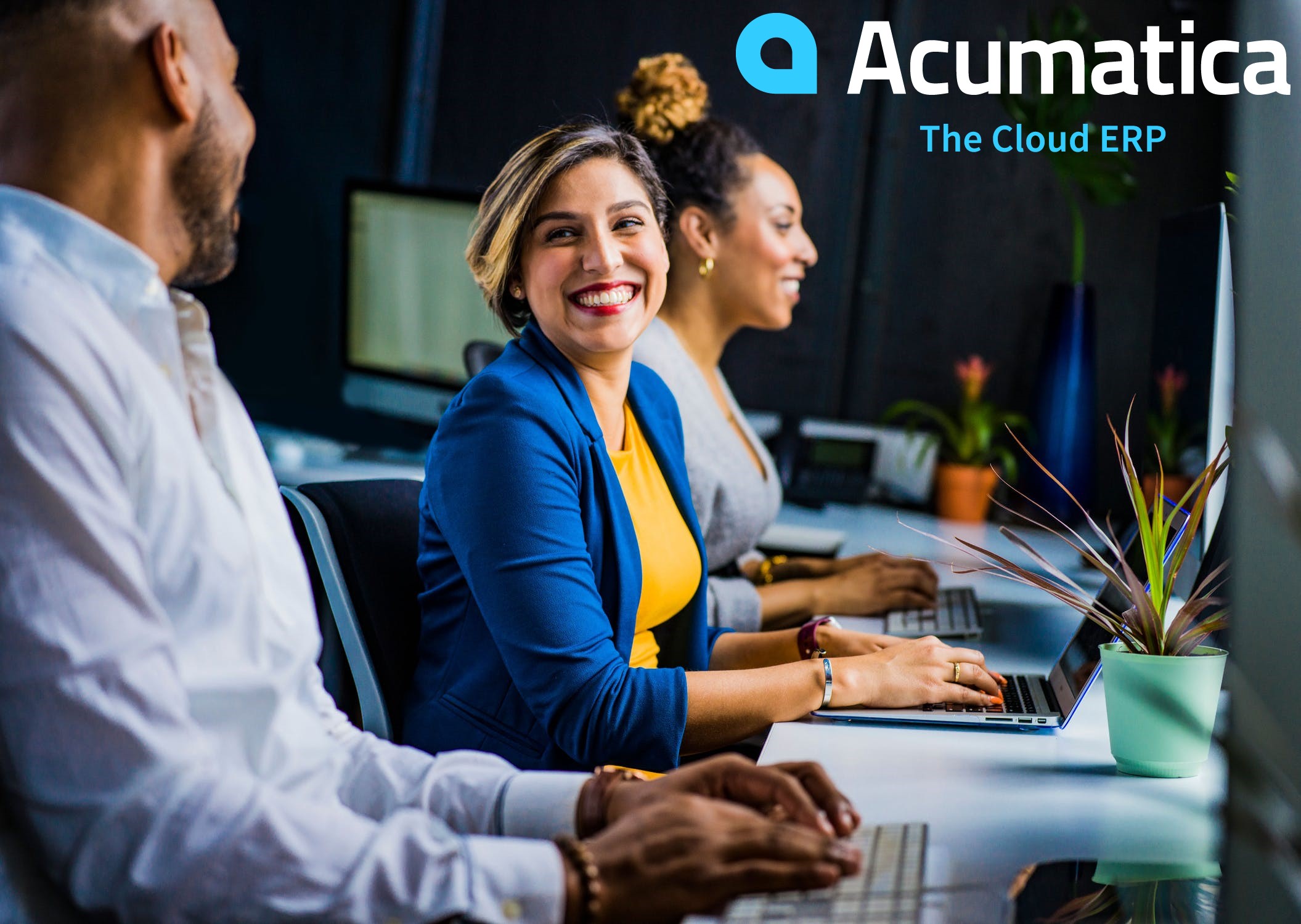 A comprehensive analysis of multiple ERP reviews revealed that Acumatica captured the second overall spot for user satisfaction out 18 featured products, ranking just behind Oracle ERP Cloud and above Microsoft Dynamics 365 for Finance and Operations. The report, which was featured in Forbes, was put together by SoftwareReview by aggregating user feedback to determine the "Net Emotional Footprint" of each enterprise application and how it affected ultimate business value.
Acumatica Cloud ERP's affordability played a large part in its ranking, as the SaaS application stood out among many much more expensive traditional enterprise systems. It consistently outperformed legacy and even other cloud software products in multiple categories, frequently beating group averages and capturing a top five placement for 10 out of the 25 questions featured.
Here are the biggest takeaways from Acumatica's rankings in the Emotional Footprint Data Quadrant Report:
Emotional Footprint Data Quadrant – User Software Reviews
SoftwareReview measured responses to 25 questions against the pricing of each ERP to determine a net ranking. These Net Emotional Footprint scores are reflected in final percentages calculated from negative versus positive reviews, with the result compared against the cost of the application to determine its place in the business value index. Individual category rankings were drawn from user answers and general sentiment towards vendors in those particular fields.
Acumatica Ranks 2nd in Value, Innovation, Native Features
Acumatica Cloud ERP ranked second in the business value index with 83 percent, just five points behind one of the most expensive technology systems on the market. Additionally, Acumatica captured the number two spot for positive feedback in several individual user response categories, including:
Selfish vs. Altruistic, with 72% positive reviews against a 53% Category Average for all vendors
Roadblock To Innovation vs. Helps Innovate, with 79% positive against a 65% Average
Charges For Product Enhancements vs. Includes Product Enhancements, with 71% positive feedback against a 54% Average
Succeeding Where Traditional ERP Fails
Acumatica beat out many legacy ERP systems, such as Microsoft Dynamics GP, AX, and SL, in several other categories:
Users ranked Acumatica #5 in Saves Time while Dynamics GP placed at #9
Acumatica also ranked above GP for Client Friendly Policies with a #9 spot against #10, respectively
Acumatica captured the #5 spot for Unique Features above Dynamics AX at #6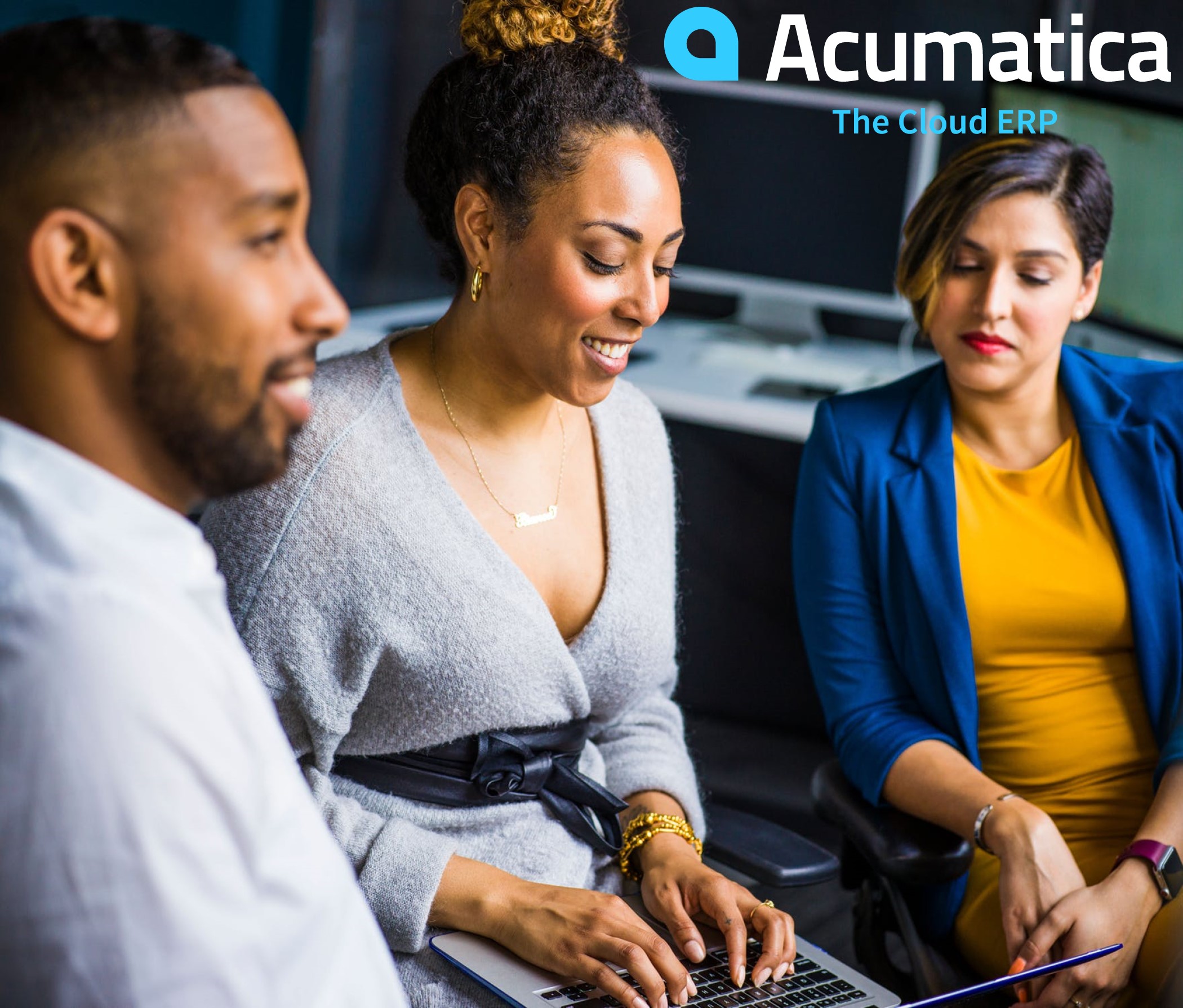 The Best Cloud ERP
Users also preferred Acumatica over rival cloud ERP, Oracle NetSuite, for multiple categories, including:
72% of users rated Acumatica as Trustworthy compared to 65% for NetSuite
66% of users said Acumatica was more Generous than NetSuite and 14 other ERPs
61% of reviews claimed Acumatica was more likely to put Client Interest First, while NetSuite received only 56% in the same category
Acumatica – Less Negative Reviews
Another key takeaway from the report was that Acumatica also had the second lowest percentage of negative reviews, with no negative feedback in 8 out of 25 categories:
Acumatica took the #6 spot in Reliability, with no users finding them Unreliable
89% found Acumatica vendors Respectful, with no claims of any being Disrespectful
Acumatica was ranked #4 for Efficiency, with no negative reviews for being too Bureaucratic
Find a Better, Cost-effective User Experience with Acumatica
Acumatica's ranking reflects a huge market gap between ERP pricing and actual value delivery on the user level, with one young, modern platform surpassing 16 established enterprise players with ease. That Acumatica Cloud ERP could compete with and even outpace several expensive, decades-old software solutions speaks volumes about the real-world value that it continues to deliver to midmarket businesses worldwide.
Contact SWK Technologies, the top-rated Acumatica Partner of 2018, to see Acumatica's technology and features for yourself.
Reach Out to Us for an Acumatica Demo