Acumatica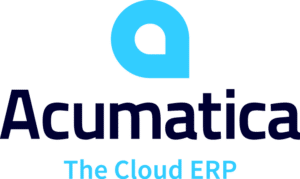 , is the only secure, cloud- and browser-based Enterprise Resource Planning (ERP) solution that adapts to the needs of small and mid-sized businesses (SMBs).
Acumatica is a comprehensive solution, with vast capabilities in its Financial Management, Distribution Management, Customer Management, and Project Accounting suites, and is highly configurable and extensible.
All Acumatica application suites are web-based, integrate fully with one another, and work on a centralized database. They can be purchased individually or combined.
A powerful set of financial applications used by almost every organization, no matter how complex or simple requirements are. Bring rigor to business processes in a user-friendly way.
Works together with the Financial Management Suite as a full distribution solution. Starting from the requisition process to purchasing, order management, inventory tracking, automated inventory replenishment suggestions, and more.
Fully integrated with the Financial and Distribution suites, the Customer Management Suite uses dashboards and reports to provide real-time sales data. A self-service Customer Portal lets you give customers access to the information you choose.
With the Project Accounting Suite, deliver on project objectives on time and on budget. Manage complex reporting requirements. Include projects in company-wide financial reports.
Contact SWK's Acumatica Team
Want to learn more about Acumatica? For additional information, please contact us online.