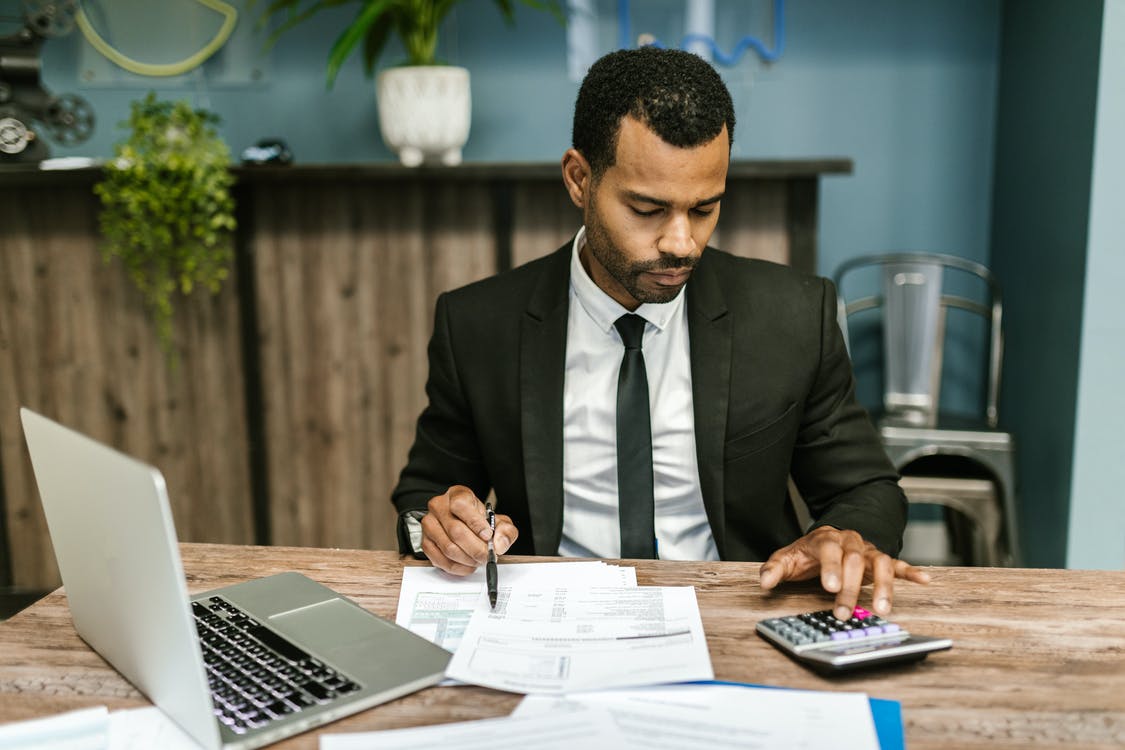 Reading through these top 7 accounts payable trends to expect in 2022 will help you prepare your AP team and processes for the changes of the new year – and beyond. The world of finances has transformed along with the rest of the globe in response to disruptions in technology, regulations and life itself with the onset of a global pandemic. Arm your accounting department with the knowledge and tools they need to face the next set of challenges and enable their success.
7 AP Trends to Watch:
1. Significant Workforce Changes
A large multitude of factors contributed to the at least partially misunderstood Great Resignation phenomenon, yet many other influences besides have led to additional noteworthy developments for the millennial and growing Gen Z workforces. What this all means for your business is that your AP team has to contend with foundational adjustments to talent acquisition and new emerging expectations for practice, culture and even technology used.
What is most important to note (and to prepare for) with this trend is that these expectancies are not universal, and one of your biggest challenges will be addressing the variations in preference. A great example is the aftermath of the work from home paradigm shift that was initiated during the height of the COVID-19 lockdowns in the US. Some remote workers want to return to the office (even if partially) while others look to remain telecommuting as they choose to, creating the need for a hybrid workforce model that brings its own new requirements.
2. Paperless Payments Takeover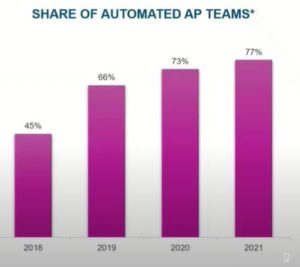 A very obvious benefit of digital transformation is the migration away from manual and paper-based processes, toolsets, etc., and the increasing automating of traditional activities – but what does this actually entail? Generally, automation is adopted piecemeal and there is a noticeable lag in phasing out old practices and solutions completely, including paper documentation.
However, even this fragmented journey has produced a much greater appreciation – and demand – for accounts payable automation. With the vast majority of AP teams out there already at least partially automated, there will be an increased drive within your department to leverage technology and switch to digitized processes.
3. Strategic Accounts Payable Workflows
AP automation is not only a benefit within itself, but can create additional opportunities that can be taken advantage of and used to accelerate your productivity. The digital transform of your accounts payable operations will pave the way to streamlining historically tedious, time-consuming activities that take away from solving more long-term strategic problems.
With manual entry and approvals out of the picture, it is easier for your team to focus on more important items and devote brainpower to addressing the more abstract pain points in your business. This allows your employees to transition from merely completing repetitive tasks to actually crafting solutions that enhance the value of their work.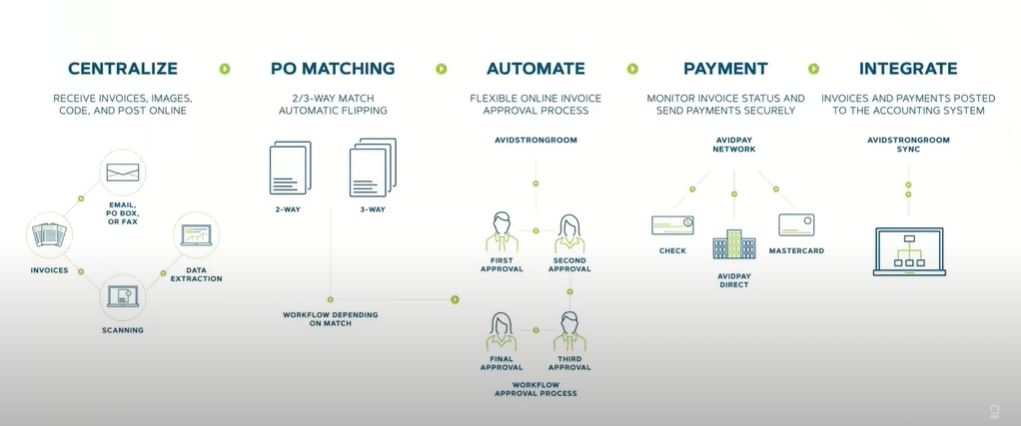 4. More Powerful Data
Data is the most valuable commodity of the digital age, but harvesting it can be a bit like sifting through rocks for gold in the ocean. You need to have both the right tools and practices in play to be able to capture the right level of visibility and specific insights you require, as well as know what to do with the information once you have it.
What is perhaps more important than collecting data is being able to connect the dots between points and use them to tell the true story of your business accounting through your reporting. As business intelligence becomes more refined (and connected) in AP technology, the quality of reports will similarly improve and grant more collaborative access to stakeholders.
5. AP Cybersecurity
As bad as all of the current cyber threats popping up in the news in recent years appear to be, accounts payable teams have had to stay alert for a long time since they have frequently been a target of fraud. Long before misconfigurations in cloud-hosted Amazon environments, scammers could come up with any number of ways to adulterate paper cheques and other payments.
The good news is that cybersecurity is becoming a greater priority across organizations and products everywhere, including among accounts payable professionals and solution providers. Even as best practice improves and proliferates at the user level, software vendors are enhancing security controls on the back end, spurred by tightening regulations and strict penalties for exposing data.
6. AP Compliance
Data privacy controls are only some of the many regulations financial management teams have to meet – worse, many rules change frequently, introducing another layer of complexity and manual work to handle with each payment workflow. Add having to manage an ecosystem of multiple vendor relationships to this mix, and you get a workflow that is ripe for human error and headaches.
Digitization and automation, however, are great boons in this area when leveraged robust solutions that streamline the number of manual touchpoints your team needs to pass through to ensure compliance. Cloud systems supply the added benefit of being able to update forms, templates and other standard documentation in the background without having to code in new fields by hand.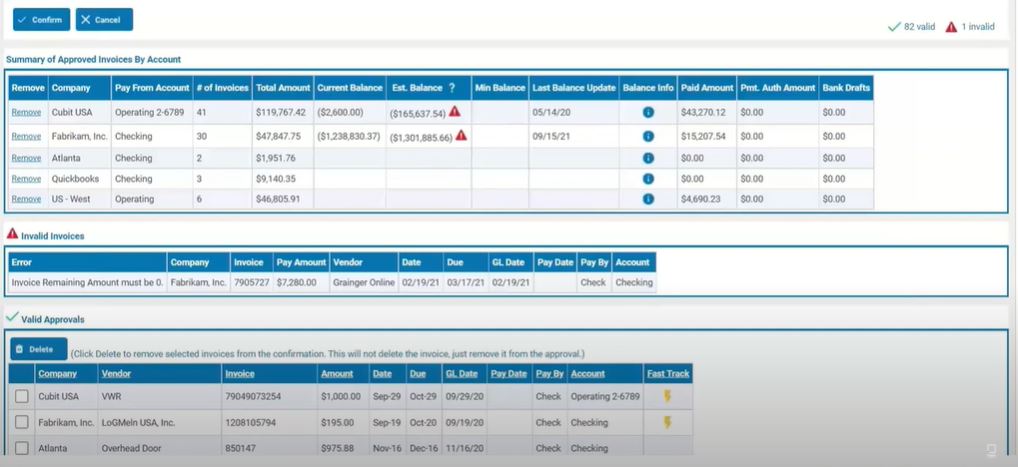 7. Hyperautomation
"Hyperautomation," according to Gartner, is "a business-driven, disciplined approach that organizations use to rapidly identify, vet and automate as many business and IT processes as possible," and a top trend for 2022. For accounts payable teams, the evolution of piecemeal automation adoption and the transition to a remote or hybrid workforce are some of the first steps in building a pathway to this model. The next involves reviewing and choosing the right financial and payment management solutions, and determining how they fit within your ideal technology stack while maximizing ROI.
See How to Take Advantage of These Accounts Payable Trends
Accounts payable trends in 2022 are being impacted by many external factors and are likely to be affected by further disruption, but adopting the right practices and tools ahead of time can better prepare you for the inevitable change. Learn more about these trends and how to address them by watching our webinar below.
Click here to watch SWK's joint webinar with AvidXchange to discover more about these 7 AP trends in 2022, and how technology can help you prepare for them.
See AP Automation Options for Sage & Acumatica