Sage HRMS is the best migration option for current Sage Abra users who want to continue benefitting from the Sage ecosystem and the user set-up they have grown accustomed to. The Abra Suite End of Life (EOL) announcement effectively heralds its expiration – it will not be a viable option as your human resource management solution by the time year-end 2020 arrives. With no more updates past that December, payroll and tax data will have to be handled manually unless you upgrade to a new HR system.
If you clicked on this post, then the EOL news probably sent you searching for another human capital management (HCM) software, but you are still unsure if it should be Sage HRMS. However, this solution represents an improvement upon Sage Abra, with a more modern database that features better security and process automation. HRMS delivers the Sage functionality you relied on in the Abra Suite, but with enhanced technology that streamlines HR and payroll procedures.
Here are three reasons to migrate to Sage HRMS from your legacy Sage Abra software:
1. Sage HRMS VS Sage Abra – Cybersecurity, Automation, Cloud
Sage HRMS outpaces Sage Abra as a modern HR technology system that benefits from more up-to-date features. The Abra Suite is a legacy solution based on an outdated programming environment, Microsoft Visual FoxPro (VFP).
A database built on the VFP infrastructure will suffer from a lack of functionality and support, as Microsoft ceased updates in 2007 and signaled its End of Life in 2015. Staying on an unsupported legacy framework is dangerous – even supported older software architectures often create network security loopholes.
The modern SQL Server utilized by Sage HRMS features native cybersecurity controls, and is regularly reviewed by government agencies for security compliance. Additionally, SQL databases are faster, scalable for storage space and user traffic, and automatically back up your data. When comparing Sage HRMS versus Sage Abra, HRMS improves upon everything Abra delivers.
2. Migrate Faster with Sage HRMS, ASM and SWK Technologies
Migrating from any HR and payroll system will never be a painless task due to the amount of sensitive employee information that must be catalogued and moved. Working with outdated databases like VFP also means that you have to convert this data to a more modern format. All of this can be incredibly disruptive to your current HCM processes, but remaining on a retired legacy solution like Sage Abra would bring those operations to a standstill.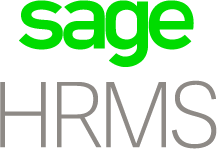 In addition to delivering better technology, Sage HRMS features an easier migration solution for Abra Suite users. By leveraging the Sage-endorsed Automated SQL Migration (ASM) tool, developed by our partners at Delphia Consulting, SWK Technologies can ensure that your move from HRMS to Sage Abra is as seamless as possible.
Working with SWK's HR technology consultants, you will be able to plan, test, and complete in your migration from Abra to Sage HRMS in at least 90 days.*
*This reflects the minimum amount of time required, actual project lengths may vary
3. Save Money on your Abra Migration by Staying with Sage
ASM not only saves Sage Abra users time when migrating to Sage HRMS, but it also provides a cheaper alternative to choosing an entirely new HR and payroll system. Selecting another human resource software solution will involve a brand-new implementation, with a different database. Data will have to be copied and entered manually in addition to training your users to handle an unfamiliar interface.
SWK Technologies will be able to guide you through your Sage HRMS migration, capturing the best possible by retaining your historical information. With automated data conversion, access to Sage source code for customizations, and the flexibility to choose between on-premise or the cloud, you will save significant costs by migrating to the latest Sage HR solution with help from SWK.
Abra Users – Migrate to Sage HRMS Before It's Too Late!
In a less than a year, Sage will release the last update to the Abra Suite, but by then it will already be too late to migrate. Your migration plan must account for the time it takes your employees to grow accustomed to new payroll software – remaining with a Sage HR solution will make this easier.
Sign up for the upcoming webinar presented by our partner, Delphia Consulting, to learn more about migrating to Sage HRMS from Sage Abra.
Don't Wait – Ask Us About Migrating Now