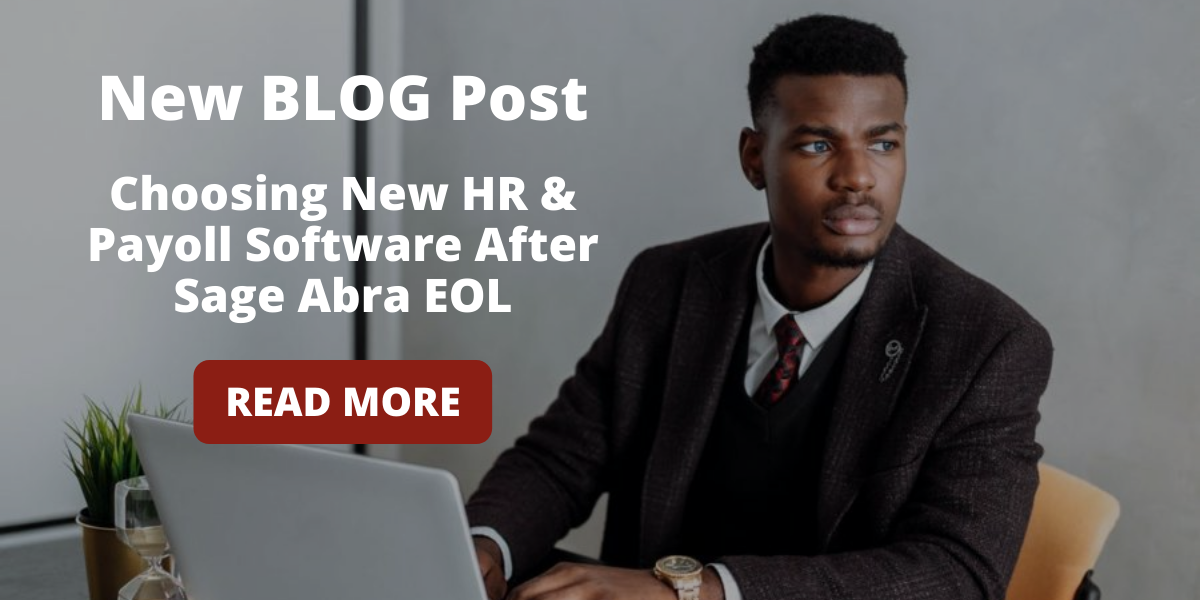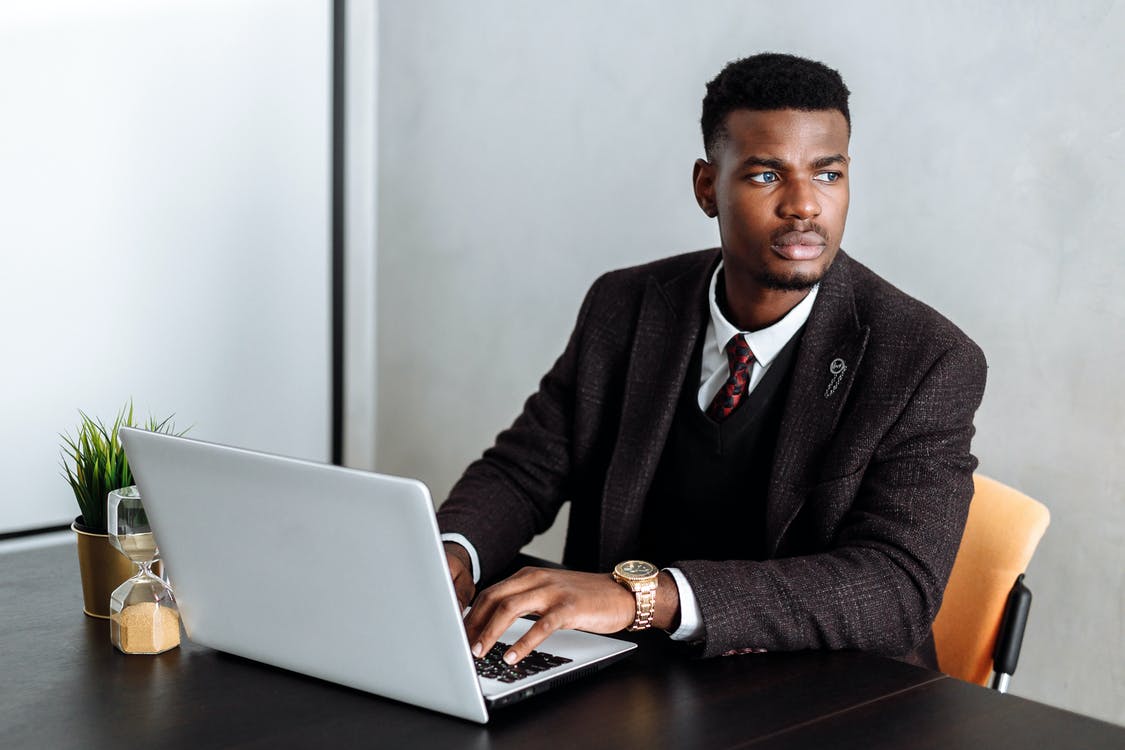 Sage Abra officially reached End of Life (EOL) December 28, 2020, and your business will quickly need to choose new HR and payroll software if you have not yet migrated from your legacy system. Sage Group plc has officially ceased support for this solution with its sunsetting, which means that you will also no longer receive critical updates for tax tables, regulatory changes, software compatibility, and more. SWK Technologies features a dedicated human capital management (HCM) technology consulting team that will help you find a better alternative for optimizing your human resource processes, as well as aid in migrating your data from Abra to your future system.
Here are a few items to consider when choosing a new HR and payroll software after the Sage Abra EOL, including some modern HCM systems to review:
Sage Abra Reaches End of Life December 2020
Sage announced  in June 2019 that the Abra solution would be retired by the end of 2020 to focus their resources on their more contemporary products. The platform which this legacy solution was built from, Visual FoxPro (VFP) from Microsoft, had already been discontinued by its own publisher over a decade prior which created significant effort to keep the software up to date with the latest operating systems (OS). Since VFP was itself no longer supported for the 13 years afterwards, it would leave huge cybersecurity gaps if not patched frequently.
The last updates for Sage Abra were released the same month it officially reached EOL, and there have been no further modifications made for tax codes or any other regulatory changes. Any user still relying on this software to manage their HR and payroll will not be able to leverage it for compliance automation. Without security patches provided regularly, personal and financial data within the system can be exposed to externally facing endpoints, and this creates significant risk for organizations.
How to Choose a New HR & Payroll System
While we suggest you begin your migration from Abra as soon as possible, you should still consider the options available to you to get the best ROI on your human resource management and avoid having to move to another solution in only a few months or years. Every business is different, so we have multiple options for our customers to consider. To determine which HR and payroll software is the best fit for your business, you need a clear understanding of your requirements and internal alignment on your short and long term HR technology strategy.
Human Capital Management Technology Consulting by SWK
The human capital management technology consulting team at SWK has helped many customers by reviewing how their ERP connects to HR operations, and guiding them through a migration path to a new HCM system. After an initial interview and deep dive into how your current processes are organized, our seasoned experts and consultants can  identify which features deliver the best value for your ongoing operations and growth objectives. Most importantly, we can provide service and support in transferring your old data from Sage Abra to your new software.
HR & Payroll Solutions to Choose From
SWK offers multiple solutions for HR and payroll that cover a wide range of roles, with various differentiators from areas of functionality fulfilled to price point. We will help you discover the right fit for your needs and align its features with your existing technology stack applications and infrastructure, current practices, and strategic business goals.
Here is a list of the HCM software available to choose from SWK Technologies:
Sage HRMS
For those Abra users that wish to retain the same functionality they have come to rely on and want to continue to process payroll in house, Sage HRMS is the most viable option. As the upgraded HR system offered by Sage Software, this solution improves upon the originals weaknesses with a more secure SQL platform, enhanced automation, expanded customization and more advanced features. It is hosted on-premise, integrates seamlessly with Sage 100 and is best applicable for businesses with over 50 employees
With the help of SWK Technologies and our ecosystem, Sage Abra users can leverage an easier path to implementing HRMS with automated migration tools that allow you to seamlessly transfer over your historical data. This is a significant advantage over many other solutions as it enables you to preserve the integrity of the wealth of files that live in your legacy system instead of risking their loss.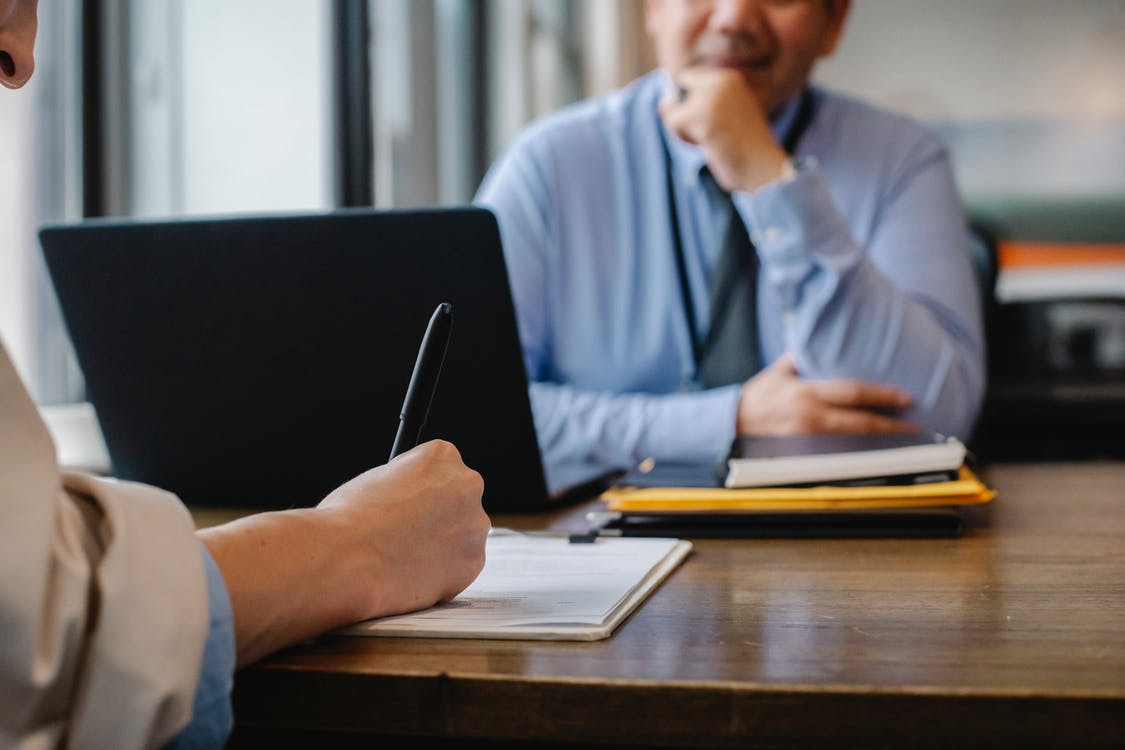 ADP Workforce Now
If by some chance you have never heard of the many human resource applications provided by Automatic Data Processing, Inc. (ADP), then you may be unaware of this publisher's premier, cloud-based HR and payroll software for SMBs and the midmarket. ADP Workforce Now is a comprehensive, robust and state of the art suite that delivers a scalable architecture for multiple business sizes and is a good choice for those seeking best of breed solutions. With real-time reporting, intuitive self-service portals, award-winning cybersecurity, and a large ecosystem of integrations, this all-inclusive system supplies nearly every feature you would ever need to modernize your current processes.
ADP Partner Advantage Program & SWK Technologies
The ADP Partner Advantage Program allows SWK to provide you with several unique benefits, including dedicated service and support teams, onsite training tailored by role, one to one consulting, 7 years of historical data migration and more. This partnership delivers access to many exclusive tools and resources within the ecosystem which enable you to streamline your implementation for efficiency and maximum ROI. Users will be able to leverage the latest in HCM technology and receive complimentary customization options that optimize your system to your specific value needs.
Sage 100 Payroll
If your needs only revolve around the financial side of the house and you want to stay within your ERP, then the Sage 100 Payroll (PR) module is a good alternative to continuing to use Sage Abra. Although it lacks deep HR functionality, it still performs well as a standalone solution for its specific purpose and allows you to integrate seamlessly with the data in your enterprise system. This option is best for companies with less than 50 employees who may not necessarily need full, committed HCM software.
Scissortail HCM & Payroll
Built on the Kronos platform, Scissortail for HR and payroll is a suite of SaaS-based solutions that can be implemented as standalone modules or integrated together. Whether you require recruiting and onboarding, compliance automation, training and learning management, time and attendance, performance management or any combination of these and the many other functions available, you will be able to obtain the features you need to capture the best ROI.
Migrate to a New HR & Payroll Solution with SWK's Help
Sage Abra is well past the point of delivering value and its continued use will put you at risk at noncompliance and of having your employee data hacked, or at the middle point of that Venn diagram where exposed personal information breaches compliance. Choosing any one of these solutions as your new HR and payroll software will help you secure your critical files as well as capture the best return on automation your human resource management.