Choosing the Right Applications for Working from Home
Software automation is the key to digitizing your processes and allowing you to work from home efficiently during the uncertain times of the coronavirus pandemic. No matter how much of your workforce has gone remote, your operations need to be streamlined to prevent disruption, and that means your technology needs to be integrated seamlessly. A connected application stack, built around your core ERP and add-on modules, ensures your employees continue to collaborate and prevents data from being siloed.
SWK Technologies is a market leader in software and IT solutions for SMB and midmarket clients, but most importantly, we are longtime business technology consultants that have helped thousands of our customers chart their path to automation. We are experts in enabling small and medium-sized businesses to migrate to an enterprise system that fits their processes, whether Acumatica, Sage X3 or Sage 100cloud, and to choose customizations and modules that provide the functionality they need. Whether for streamlining accounts payable and receivable, going paperless, optimizing payroll, or deploying cybersecurity across the network, SWK will help you find the tools you need to work from home..
Here are the five must-have software solutions for telecommuting successfully, and how you can best integrate them with your existing ERP:
1.    Electronic Document Management for ERP
The era of digital transformation brings many new types of software application usage, including managing all of your files online. Digitizing your document management lets you eschew traditional paper-based filing and manual entry, and all of the drawbacks that come with these outdated methods. Recording data and organizing files by hand takes time, storage space and money away that could have gone into more value-driven operations.
Paperless documentation eliminates the burdens of legacy systems and provides a better audit trail for better accuracy, without having to redo whole procedures to correct mistakes or replace lost data. Digital document management allows you to streamline how your business collects, organizes and executes on information, empowering you to better manage a modern workspace – especially when working remotely from home.
2.    Accounts Receivable Automation
Just as important as digitizing your recordkeeping and file sharing is how you deploy your digital documentation and processes. Bookkeeping and payment automation go a long way towards streamlining your operations and saving time spent on manual activities, especially when it comes to your accounts receivable (AR) and payable (AP) items. Electronic collections solutions ensure that your business will still be able to keep moving capital during turbulent times.
AR automation software built to integrate seamlessly with your ERP gives you complete control of your credit and collections management (CCM). Deploying a modern CCM application connected to your Sage 100cloud, Sage X3 or Acumatica system gives you end-to-end visibility into your accounts receivable processes, with a centralized database linked to every AR and payment activity. State-of-the-art solutions also enable you to take advantage of the latest cloud technology, letting your remote accountants collect and manage invoices from anywhere and at any time.
Download SWK's Business Survival Guide ebook to learn more about working from home during COVID-19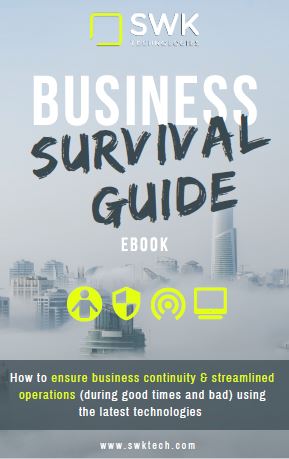 3.    Accounts Payable Automation
To ensure your supply chain continues to survive and thrive, you will need to cut down on anything that puts the value chain in a lull during a crisis. This includes accounts payable activities where any inaccuracy or manual input will slow down invoice management and hold up other operations. When working from home, a distributed accounting team must also be able to quickly and seamlessly process payments remotely without losing a step in their new workspace.
A modern AP solution automates your tedious manual vendor accounting tasks, empowering your team to stay on top of individual items and streamline bulk activities. With electronic submission, alerts and workflows, your remote workforce will continue to manage payments smoothly without missing a beat. Digital accounts payable SaaS allows you to stay on top of your data as well, with information delivered in real-time and built-in analytics for forecasting based on historical trends.
4.   HR and HCM Software for Telecommuting
The new realities of telecommuting are forcing you to take a whole new approach to overseeing your human resources, and only the right human capital management (HCM) software will empower you to successfully handle a fully remote workforce. From time and attendance to performance management, a modern HRMS and payroll solution grants you the tools and data you need to manage employees from hire to retire during uncertain times. Empower your HR team to continue delivering value to your greatest asset, your employees, with the latest human resource management technology.
Digital HCM systems grant enhanced automation and functionality, including better time clock tracking and self-service portals for easy employee access. Real-time updates enable you to maintain compliance with the latest labor, payroll and tax regulations, as well as quickly deploy brand-new upgrades and features for your HR software. Telecommuting requires seamless integration of both your teams as well as your technology stack, and having the best human resource applications connected to your ERP will help your business continue to operate in the middle of any crisis.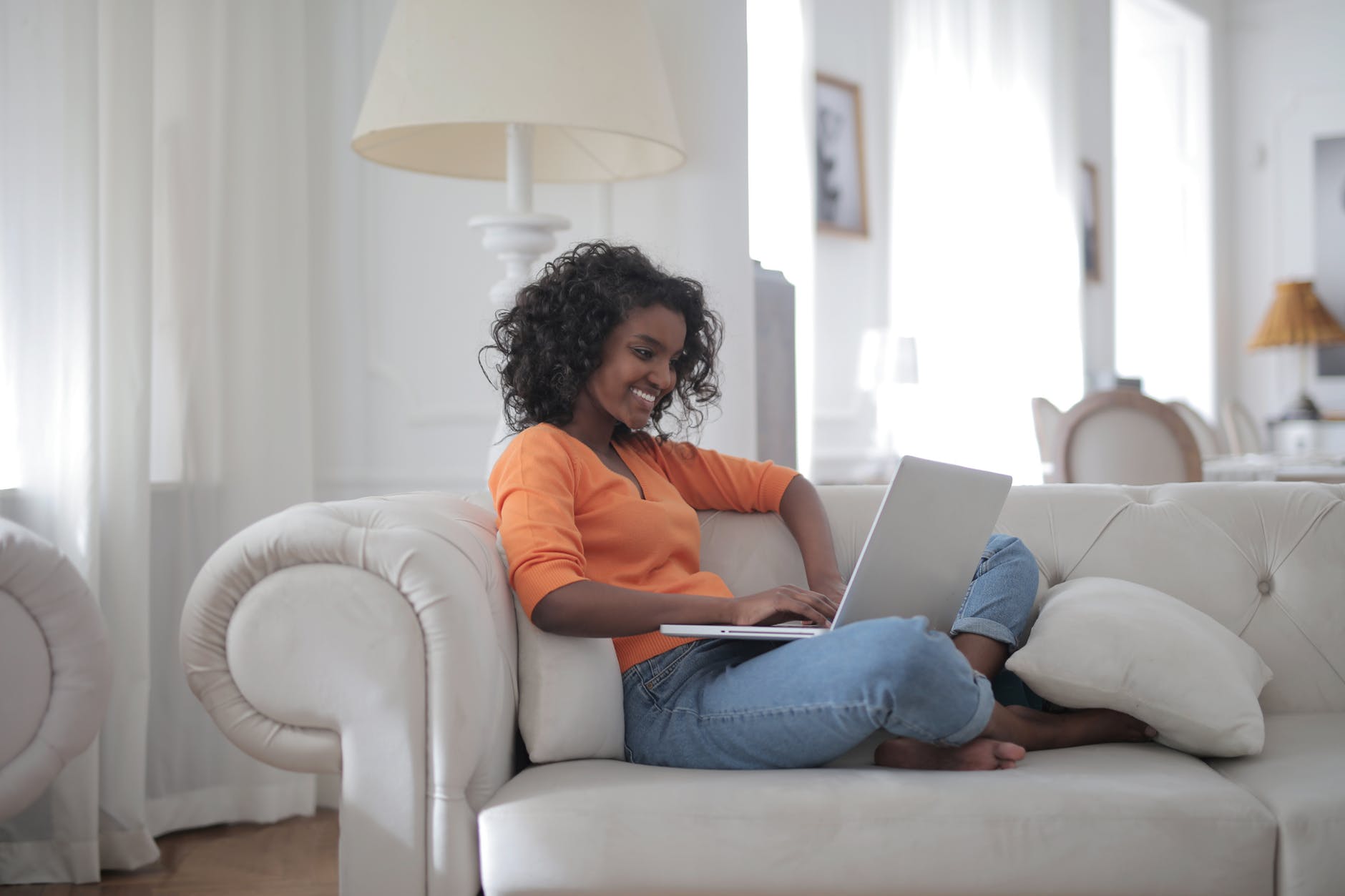 5.    Cloud Application Hosting with Cybersecurity
Though not an application by itself, hosting your software in a secure cloud platform lets you manage your entire remote workforce through a protected digital environment. Infrastructure-as-a-Service (IaaS) offloads your IT burden for your technology stack, delivering those resources through an offsite datacenter with 24-hour security. Removing both the physical and network maintenance responsibilities, cloud server hosting as a service lets you run your business without being held back by any of the traditional onsite requirements and is perfect for having an entire team telecommuting from home.
However, working with any SaaS, PaaS (Platform-as-a-Service), IaaS or hybrid environment on your own requires you to rethink your cybersecurity posture based on existing threat models. SWK's Secure Cloud Hosting solution includes a human cyber intelligence component as part of the service package, a Smart SOC (security operations center) that actively and consistently monitors all application environments for cyber threats every day and every week of the year. The value of your software will be diminished if you cannot deliver data to your employees (and vice versa) or protect your network, which makes the cybersecure cloud platform your best bet for migrating to an efficient remote workforce model.
Work from Home with the Best Software for Your Needs
The best software solutions for telecommuting during a crisis or for the long haul will be the ones that fit seamlessly with your existing processes. Let SWK Technologies help you discover the right applications for your remote workforce needs, and allow you to determine how to best migrate to a work from home environment with technology that ensures you continue to deliver value no matter the circumstances are.