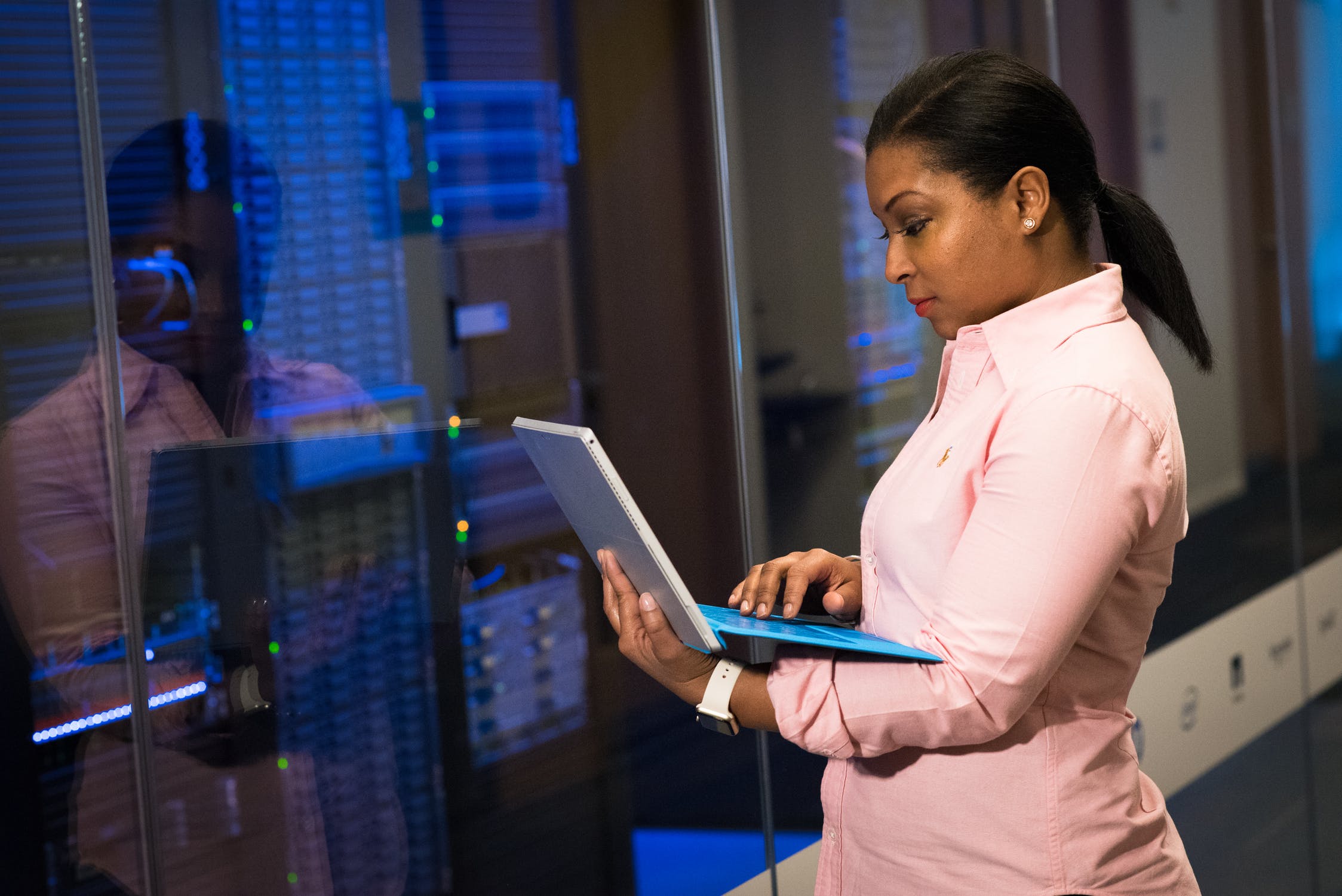 Is it time to upgrade your servers again? Piecemeal updates may hold your network over for a short while, but aging hardware approaching end-of-life must eventually be replaced with newer, often more expensive models. And one day those will have to replaced too, along with any data you lose during the migration. Traditional network infrastructures impose a cumbersome, inescapable, and repetitive financial burden on your business – software hosting in a secure cloud environment removes that pain point.
Secure Cloud Hosting is a unique service that combines an equally exclusive cybersecurity program via SmartSOC (security operations center) and SWK's cloud-hosted infrastructure delivered as a service (or IaaS). This solution leverages SWK's knowledge and resources to provide you with a single, seamless environment on which your data lives, enabling you to discard all of your wasteful hardware expenses and retain manpower on activities which actually produce value.
Here are seven reasons why you should stop worrying about server upgrades and migrate to Secure Cloud Hosting instead:
1. Server Lifespan
Server hardware can last anywhere from three to five years, depending on the manufacturer and other factors. Half a decade is a relatively short time in the business world, but the rate of the technological progression and the evolution of malware means that you are forced to keep up with the new toys or fall behind. However, the cloud allows your applications to live forever in a digital environment that delegates the physical burdens while letting you retain ownership of your software.
2. Security and Disaster Recovery
Chances are you are already taking advantage of the cloud through offsite backups, as physical data storage alone simply cannot cut it anymore. This will not prevent a committed hacker, though, who can shadow your system and time attacks before your backup is scheduled. Secure Cloud Hosting is the only service in the midmarket to feature a SmartSOC that proactively seeks out attacker footprints and stops hacks before they can start.
3. Hardware Cost
On-premise software systems need significant ongoing investments for hardware as well to ensure it continues to deliver value. This equipment then requires you to bring in more people to service those physical touchpoints and keep them working around-the-clock. Hosting your servers in the cloud removes these hardware costs and still provides the same access to your network.
4. Connection Uptime
The one immediate benefit of having onsite servers is the security of being able to directly manage your own connection, but advances in cloud technology make this a moot point. The speed of your connection depends on your infrastructure provider, and Secure Cloud Hosting has a 99.9 percent availability guarantee backed by our SmartSOC and network management experts that diligently monitor your service for any anomalies.

5. Network Scalability
Scaling your network up or down can become expensive and time-consuming when relying on on-premise systems. There will always be a cost in money and labor since it requires physical interaction, and eventually more or less servers, which cuts into your ROI on your IT environment. With a secure cloud-hosted or hybrid infrastructure, network resources can be moved quickly and easily to allow your system to perform at optimal capacity.
6. Data Migration
Migrating data from one system to another creates the most risk of lost value when transitioning between servers. The physical copying and moving along with the siloed units handling all of that information can lead to human error and inaccuracies, and any other disruptions during the process can destroy your critical files. SWK's Secure Cloud Hosting leverages in-house software and network resources to manage your data, and SWK customers enjoy the benefit of having their full technology stack managed by the same consultants they work with for their application and IT needs.
7. Real-time Support
Having a server available on-hand allows you to manage it directly, while an offsite datacenter may not provide you this same sense of assurance. However, a reliable hosting vendor should deliver a level of support that offers the same sense of security that your data is being monitored 24×7. Secure Cloud Hosting also enables you to migrate to a hybrid environment that enables you to use a mix of your own hardware and SWK's datacenter.
Secure Cloud Hosting Removes the Pain of Server Upgrades
Stop letting outdated server costs eat into your ROI and your manpower – hosting in the cloud gives you the same level of speed and access as long as you work with reliable vendor like SWK Technologies. Allow Secure Cloud Hosting to move you away from traditional IT environments and into the era of digital transformation.
Sign up to receive our recorded webinar here to learn how you can migrate your infrastructure to Secure Cloud Hosting for FREE!